From the iconic, beloved Fleischer shorts of the 1940s to the groundbreaking shared animated universe that introduced DC's Super Heroes to legions of fans, Superman and Batman have a long legacy in animation.
A legacy that will soon enter a thrilling new chapter.
HBO Max and Cartoon Network announced a pair of new animated series this morning featuring DC's two biggest heroes—Batman and Superman. Batman: Caped Crusader stems from the creative minds of Bruce Timm, J.J. Abrams and Matt Reeves and promises a fresh take on the Dark Knight and his popular rogues' gallery. In contrast, My Adventures with Superman will bring youthful energy to the world of the Man of Steel in a new animated series aimed at kids and families.
Produced by Warner Bros. Animation, Bad Robot Productions and 6th & Idaho, and executive produced by Timm, Abrams and Reeves, Batman: Caped Crusader notably marks Timm's return to Batman in animated episodic television after his iconic work on the Emmy-winning Batman: The Animated Series, which ran from 1992 through 1995 and spawned an interconnected animated universe that's still growing to this day. Critically acclaimed and viewed by many as the gold standard of animated superhero storytelling, Batman: The Animated Series is considered one of the best depictions of the Dark Knight in any medium.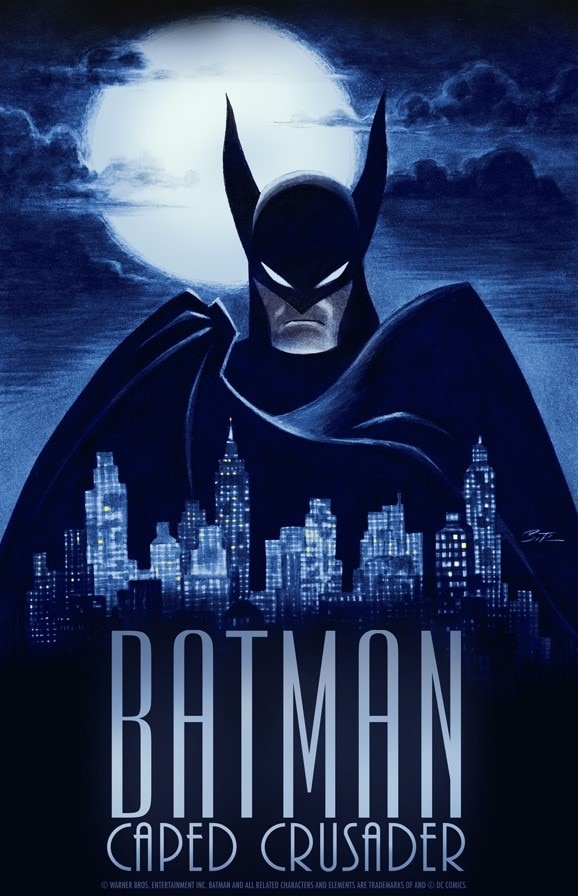 Now, nearly three decades later, Timm is returning to the world of the Bat, this time alongside two acclaimed filmmakers and fans: J.J. Abrams and The Batman director Matt Reeves. Utilizing state-of-the-art animation techniques and technology, Batman: Caped Crusader promises to once again reinvent Batman and his super-villains with sophisticated storytelling, nuanced characters and intense action sequences all set in a visually striking world.
"We are beyond excited to be working together to bring this character back, to tell engrossing new stories in Gotham City," said Timm, Abrams and Reeves in a joint statement. "The series will be thrilling, cinematic and evocative of Batman's noir roots, while diving deeper into the psychology of these iconic characters. We cannot wait to share this new world."
Batman: Caped Crusader has received a straight-to-series order by HBO Max and Cartoon Network. The announcement was made this morning by Tom Ascheim, President, Warner Bros. Global Kids, Young Adults and Classics and Sam Register, President, Warner Bros. Animation and Cartoon Network Studios ahead of WarnerMedia's 2021 upfronts presentation.
"Batman: The Animated Series was a masterpiece that shaped the perception of the character for an entire generation of fans," said Register. "It is in that spirit that we are bringing together three master storytellers in J.J., Matt and Bruce—each with their own intuitive understanding and affection for the character—to create a new series that will continue in the same groundbreaking legacy."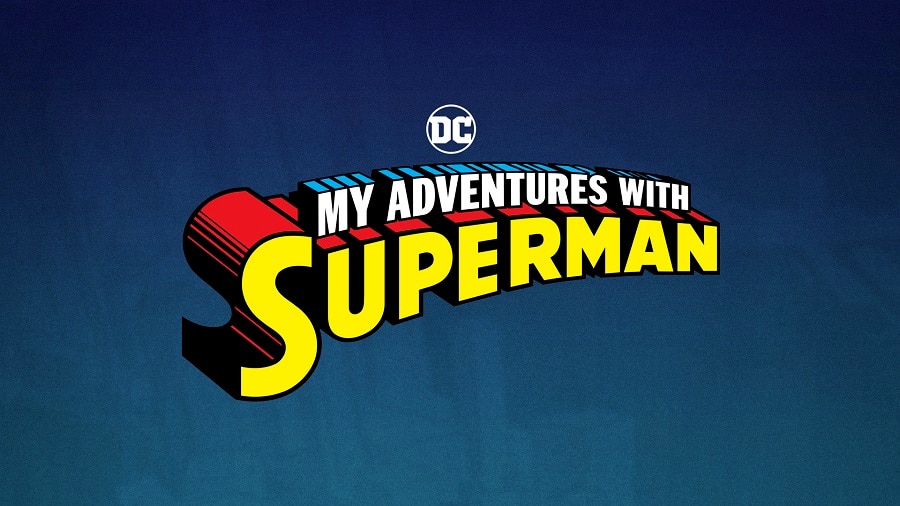 Of course, anyone who grew up shouting "I am vengeance, I am the night!" knows that Timm's influential Batman series was followed by the equally beloved Superman: The Animated Series a year later, and in much the same spirit, the Man of Steel will also be returning to animation in a new show.
Produced by Warner Bros. Animation, My Adventures with Superman introduces us to twenty-somethings Clark Kent, the bright and driven Lois Lane and their best friend Jimmy Olsen as they begin to discover who they are and everything they can accomplish together as an investigative reporting team at the Daily Planet. Promising a mix of action, comedy and romance, the new series has received a two-season order from HBO Max and Cartoon Network, as announced this morning by Warner Bros.' Head of Kids & Family Programming, Amy Friedman.
Described as a serialized coming-of-age story, My Adventures with Superman will follow Clark as he builds his secret Superman identity and embraces his role as the hero of Metropolis—and perhaps the world. Lois, now growing into a star investigative journalist, takes aspiring photographer Jimmy Olsen under her wing. All the while, Clark and Lois are falling in love, sharing adventures, taking down bad guys, stumbling over secrets and discovering what it means to be Superman and Lois Lane.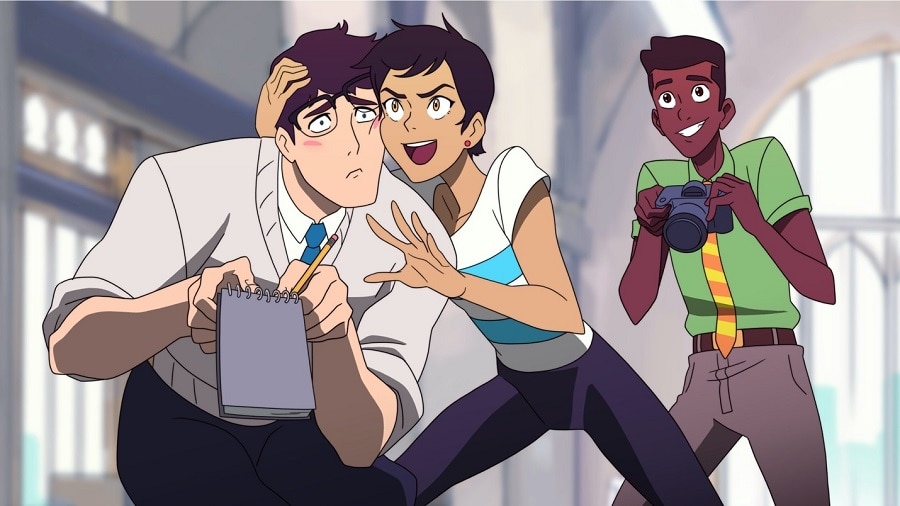 Actors Jack Quaid (The Boys) and Alice Lee (Zoe's Extraordinary Playlist) will lead the My Adventures with Superman voice cast as Clark Kent and Lois Lane, respectively. The series is produced by Warner Bros. Animation with Register (Teen Titans Go!) serving as executive producer. Jake Wyatt (Invader Zim: Enter the Florpus) and Brendan Clogher (Voltron: Legendary Defender) are on board as co-executive producers and Josie Campbell (She-Ra and the Princesses of Power) as co-producer.
"It's been a great partnership working with Cartoon Network and HBO Max to bring more DC Super Heroes to the platform in new and creatively interesting ways," summed up Register. "This is the first animated Superman series in many years and we want to tell our Superman story through the trio of Clark, Lois and Jimmy—whose relationship dynamic will allow for rich, serialized and engaging stories as we explore their lives as individuals and their journey together as friends."
You'll have to stay tuned to learn when these two new sure-to-be-anticipated adventures will be making their debut, but it's good to know that Superman and Batman's animated legacies are still as strong as ever. Certainly, that's how we feel here at DCComics.com, but the important question is…what about you? Are you excited to check out Batman: Caped Crusader and My Adventures with Superman? What is your all-time favorite DC animated series? Let us know your thoughts on DC's two newest shows over in the DC Community!