And just like that, it's May. If 2020 was the longest year in recorded history for all the wrong reasons, 2021 seems to be flying by—though even that comes with silver linings, as we're that much closer to this week's fantastic new content on DC UNIVERSE INFINITE (how's that for a transition?). Keep reading for the latest, along with highlights from the DC Community!
Batman/Fortnite: Zero Point
The first ever issue of Batman/Fortnite: Zero Point caused a legitimate frenzy among fans excited for the pop culture crossover and it's back this week for chapter #2 of the six-part series. As with each issue, if you read Batman/Fortnite: Zero Point #2 by Christos Gage, Donald Mustard and Reilly Brown as part of your paid DC UNIVERSE INFINITE subscription, you'll get a code for a DC-themed Fortnite digital item. This issue, it's the Batman Zero Wing Glider!
DC Digital First Comics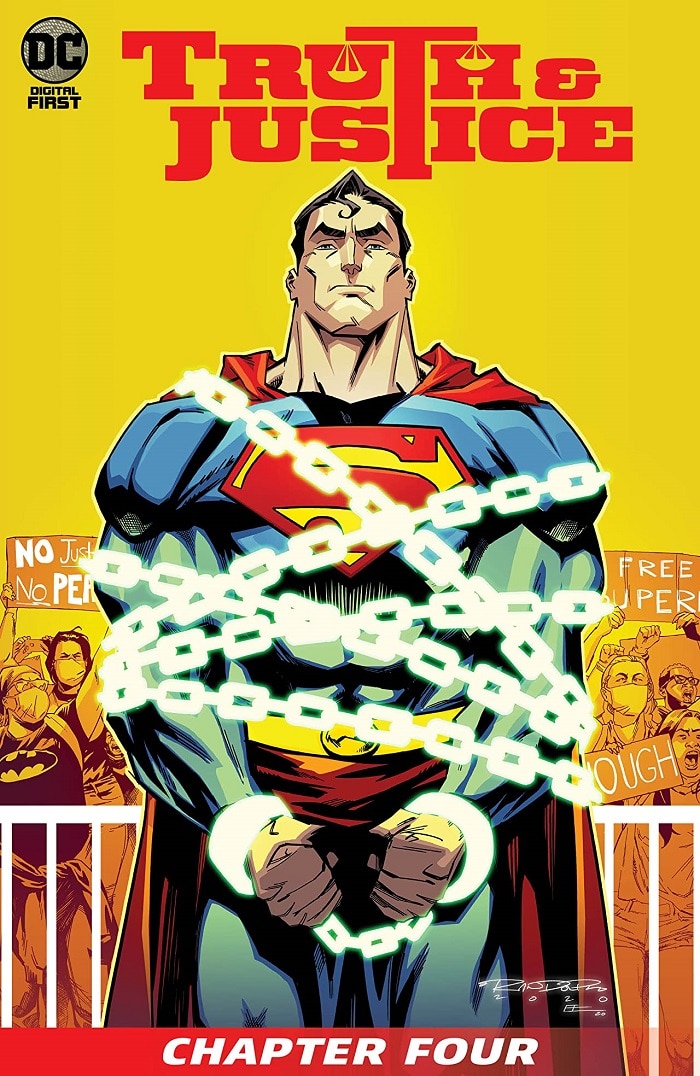 A new story arc starts in this week's Truth & Justice #4, the latest chapter of the DC Digital First anthology! Writer Brandon M. Easton and artist Jahnoy Lindsay join the series for a story where prisoners across Metropolis suddenly find themselves free, but they don't know how. It's up to Superman to figure out why and get them properly exonerated. Another DC Digital First anthology series, Represent!, returns to DC UNIVERSE INFINITE and continues with issue #2—a story written by journalist Jesse J. Holland and illustrated by Doug Braithwaite, inspired by Holland's family heritage and their farm in Hudsonville, Mississippi.
Truth & Justice #4 – 5/5/2021
Sensational Wonder Woman #4 – 5/6/2021
Represent! #2 – 5/6/2021
New Comics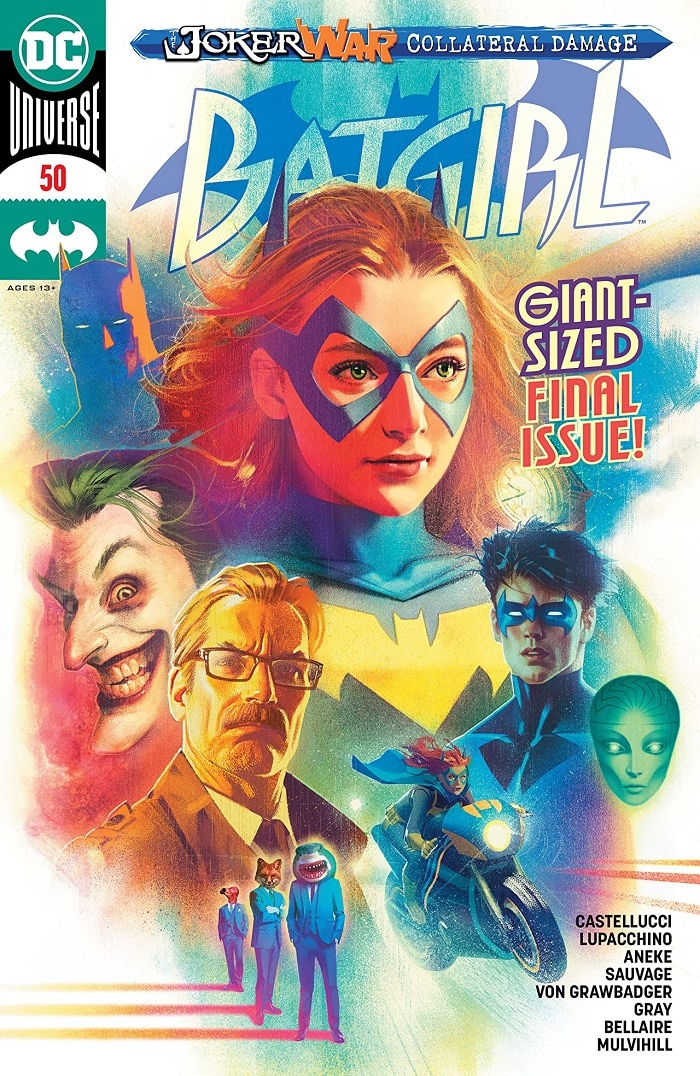 An era ends—and another one begins?—in Batgirl #50. While it's the final issue of the most recent Barbara Gordon series, written by Cecil Castellucci and illustrated by artists including Emanuela Lupacchino, Aneke and Marguerite Sauvage, it's also the first comic book appearance of Ryan Wilder—the title character of The CW's Batwoman, as played by Javicia Leslie. The world of Death Metal continues to expand in Dark Nights: Death Metal Rise of the New God #1, a one-shot by James Tynion IV, Jesus Merino, Bryan Hill and Nik Virella, showcasing the reality-endangering conflict between Pereptua and the Darkest Knight. Then the epic saga of The Last God reaches an important interlude with one-shot The Last God: Songs of Lost Children by the guest creative team of Dan Watters and Steve Beach, depicting Queen Cyanthe's mission to take on a truly terrifying creature threatening the poverty-stricken villages outside Tyrgolad.
Batgirl #50
Batman/Superman #13
Dark Nights: Death Metal Rise of the New God #1
Detective Comics #1029
Justice League Dark #27
Legion of Super-Heroes #10
Red Hood: Outlaw #50
The Last God: Songs of Lost Children #1
Wonder Woman #765
Action Comics #1026
Batman Beyond #48
John Constantine: Hellblazer #11
Suicide Squad #10
The Flash #764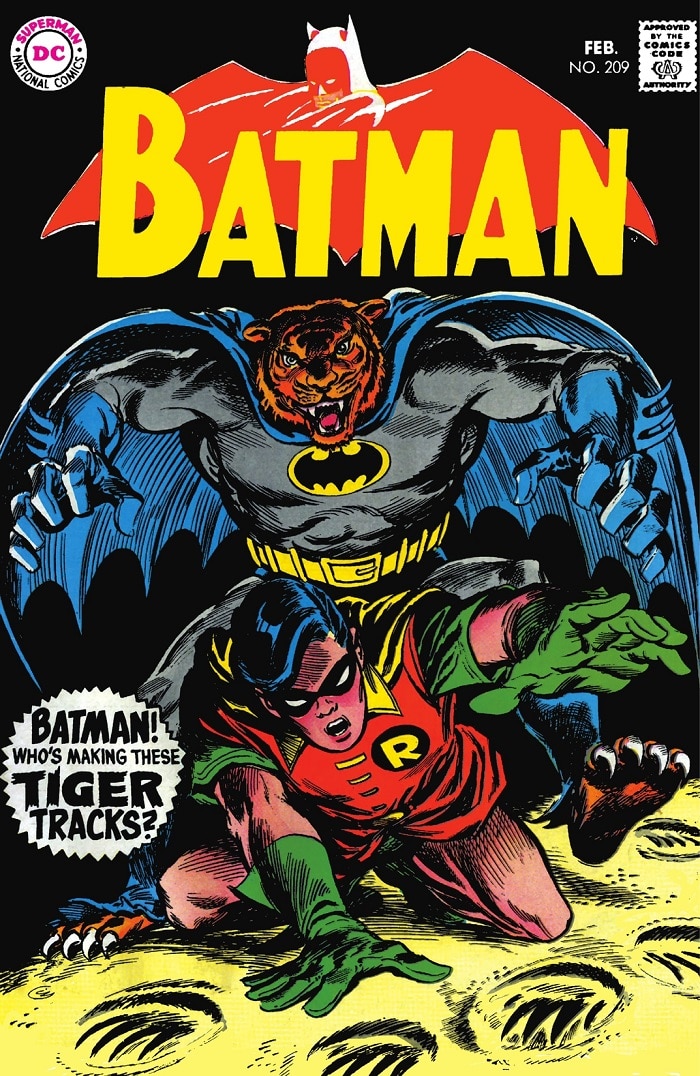 DC UNIVERSE INFINITE continues to fill in gaps on Action Comics and Batman with its back catalogue additions this week, along with more of Milestone classics Icon and Static.
Action Comics (1938-2011) #352
Batman (1940-2011) #209
Breach (2005-2006) #5
Icon (1993-1997) #10
Static (1993-1997) #11
Pillars of the Community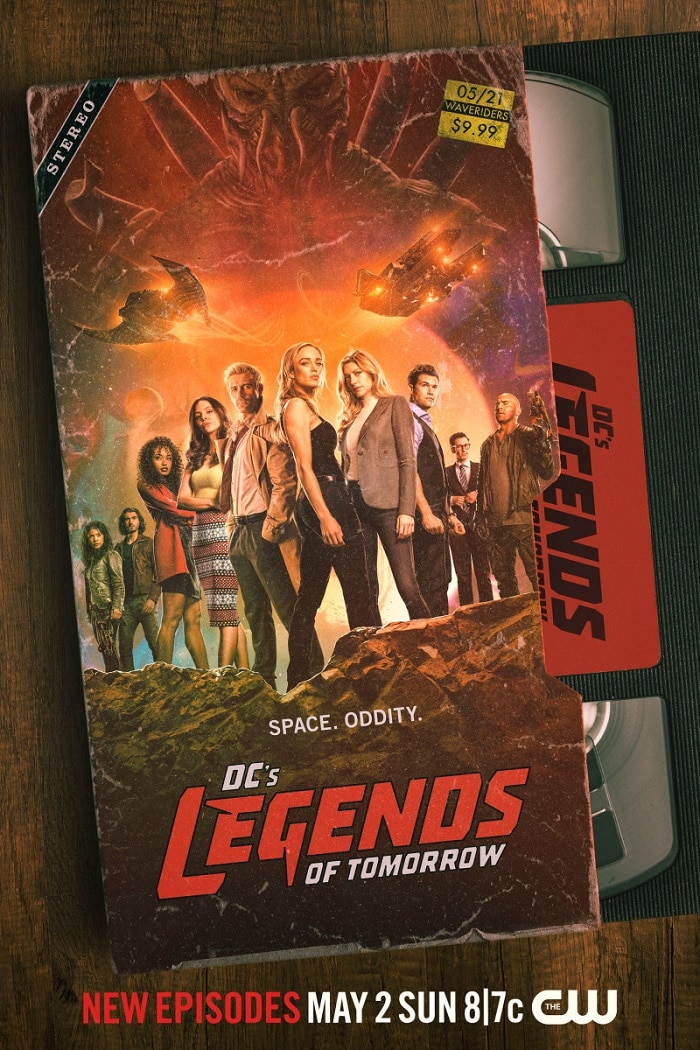 The Superman/Batman: Apocalypse/"The Supergirl from Krypton" read-along continues this week with a look at Superman/Batman #10 and #11—all leading to a watch party of the film on May 18, aka the day Supergirl arrived on Earth, according to 1959's Action Comics #252!
This month, the DC History Club is taking a look at one of the New 52's underrated gems: the sword and sorcery series Demon Knights, which ran for 24 issues from 2011 to 2013!
DC's Legends of Tomorrow has returned for its sixth season on The CW, and the Couch Club will host a watch-along of the season premiere, "Ground Control to Sara Lance," at 6 p.m. PT on Thursday, May 6!
 
What are you looking forward to this week on DC Universe? Let us know in our Community!