Green Lantern, the upcoming HBO Max series that will bring the full breadth of the Green Lantern Corps to the small screen for the first time, has found its first recruit.
Two-time Emmy nominee Finn Wittrock has been cast in the rough-and-tumble role of Guy Gardner. According to the show's official character description, Guy is a hulking mass of masculinity, and, as rendered in the comics, an embodiment of 1980s hyper-patriotism. And yet, Guy is somehow likable.
Guy has a long and storied history as a member of the Green Lantern Corps as well as a DC comic book character. Technically the third Green Lantern to be introduced, he was the second after the Green Lantern title's Silver Age reimagining. Originally introduced as the second choice by Abin Sur's ring after his death, Guy's larger-than-life persona came about in the 1980s, when the original pretty vanilla character was given a hyper-macho reinvention—a personality that still endures today. Rough and hot-tempered, but loyal and ultimately heroic, Guy can be seen as the Green Lantern Corps' resident tough guy.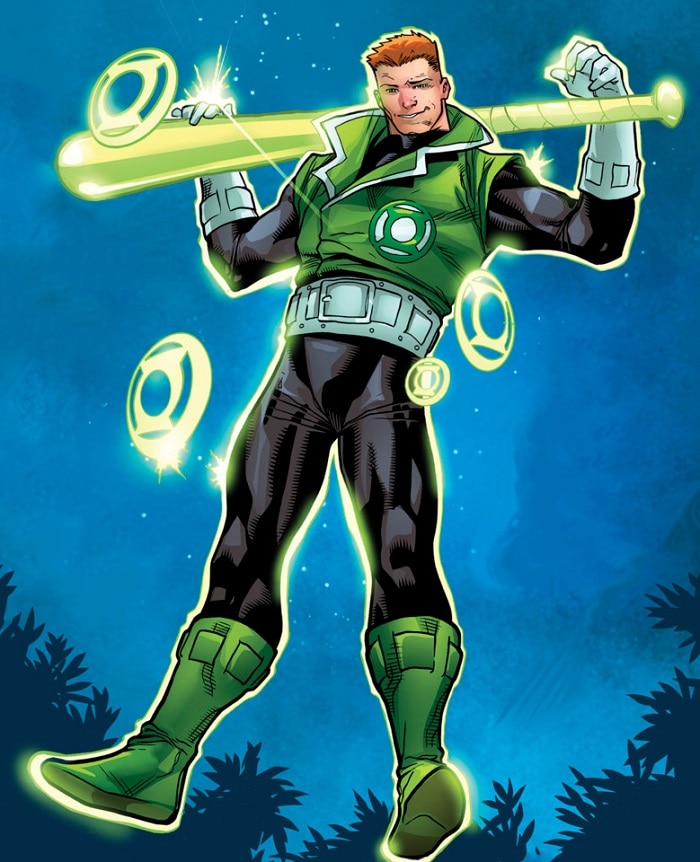 Worth noting is that while Guy Gardner may be the first Green Lantern introduced for the HBO Max series, he won't be the last. The show promises to tell a story that spans decades and that features a number of well-known Lanterns, including Alan Scott, Simon Baz, Jessica Cruz, Kilowog and more. According to the show's official logline: Green Lantern reinvents the classic DC property through a story spanning decades and galaxies, beginning on Earth in 1941 with the very first Green Lantern, secretly gay FBI agent Alan Scott, and 1984, with cocky alpha male Guy Gardner (Wittrock) and half-alien Bree Jarta. They'll be joined by a multitude of other Lanterns—from comic book favorites to never-before-seen heroes.
As for Wittrock, the actor is known best for his Emmy nominated roles in American Horror Story and The Assassination of Gianni Versace: American Crime Story, though he also made a memorable appearance last year in the Netflix series Ratched. While his role in Green Lantern will mark the first time Wittrock has played a comic book character, he was a popular fan-casting choice for the role of a live action Nightwing at one point. Hopefully those fans will be excited to see him slip on a Green Lantern ring instead!
But what do you think? Are you ready to see Guy Gardner brought to the screen for the first time in live action? What do you think of Wittrock in the role? And which other Lanterns would you like to see in the series? Let us know over in the DC Community!