One of my favorite things about DC's YA graphic novel line, which we cover here in Ink Spots, is that it's moved toward focusing on characters who aren't as well known as the major members of the Justice League. Through the books, I've gotten to know folks like Nubia, Swamp Thing and Aqualad (albeit in stories that only exist in these books). DC's line of prose novels—the DC Icons line published by Random House—is moving in the same direction, with the same emphasis on showcasing the talents of YA writers writing alternate stories for DC characters.
Black Canary: Breaking Silence, written by Alexandra Monir, is the latest in the DC Icons series and tells a unique origin story for Dinah Laurel Lance, who comic fans might recognize as Black Canary. The book is set in a unique future dystopian version of Gotham City where the Court of Owls have taken control and created a patriarchal autocracy. It's a story about finding one's voice, both figuratively and literally.
Want to know more? Read on for a breakdown of the book!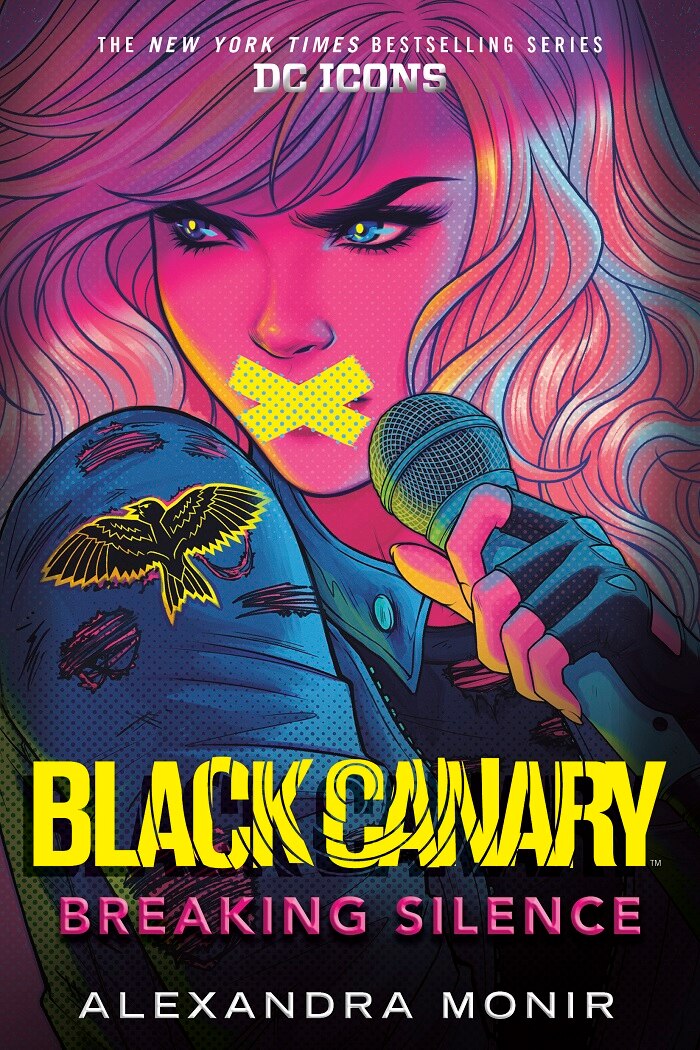 Cover Crackdown:
Although it's the fifth book in the DC Icons line, Breaking Silence is the first book to lean into the main character's comic roots and go with a more comic-inspired cover style. (The illustration is by the fantastic artist Jen Bartel, who recently drew Wonder Woman for DC as part of their Future State event). I adore the bright colors and punk aesthetic, and all the nods to "voice," from the microphone to the soundwave pattern on the title. I also really want Dinah's jacket.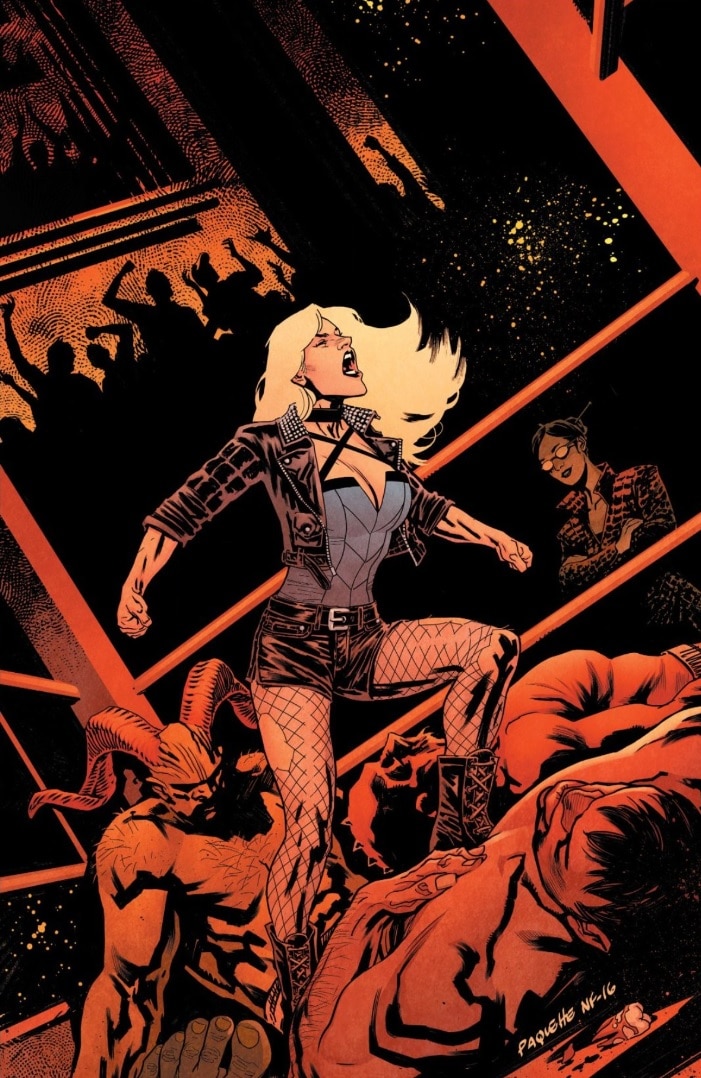 Image from Batgirl and the Birds of Prey #9 (Art by Yanick Paquette and Nathan Fairbairn)
Tell Me a Story:
Gotham City has fallen to villains. Now under the control of the Court of Owls, the citizens of Gotham—particularly the women—have lost many of their rights. And, thanks to one Oswald Cobblepot, the mayor of Gotham at the time of the takeover, women can no longer sing, either. (A chemical compound has taken that skill from all women...or so they think.)
Dinah doesn't remember what life was like before, but her parents have told her stories. She idolizes female singers of the past and longs to hear their performances, but she knows to keep her head down. Until, that is, a new guy arrives in town. Oliver Queen might seem like the perfect spoiled rich kid/Court of Owls devotee, but outward appearances can be extraordinarily deceiving. And Dinah is getting darn tired of keeping her mouth shut.
 

Image from Black Canary #9 (Art by Moritat and Lee Loughridge)
Dialog Discussion:
Breaking Silence is the first of the DC Icons line to really alter the setting for the origin story. Yes, Dinah is canonically from Gotham, and Gotham can be very dark, but the Gotham in this book is way more Handmaid's Tale than normal. Monir smartly ties the fictional together with aspects of the real world and cleverly gives a superhero who's known for her powerful voice a new origin story in which women use their voices against an unjust patriarchy.
Dinah is also a brilliant YA heroine. She knows she needs to keep a low profile, both for her safely and the safety of her friends and family, but she chafes at the unfair rules of her society. She's undeniably strong and smart and sassy to boot; her quips and actions had me laughing and pumping my fist in celebration in equal measure.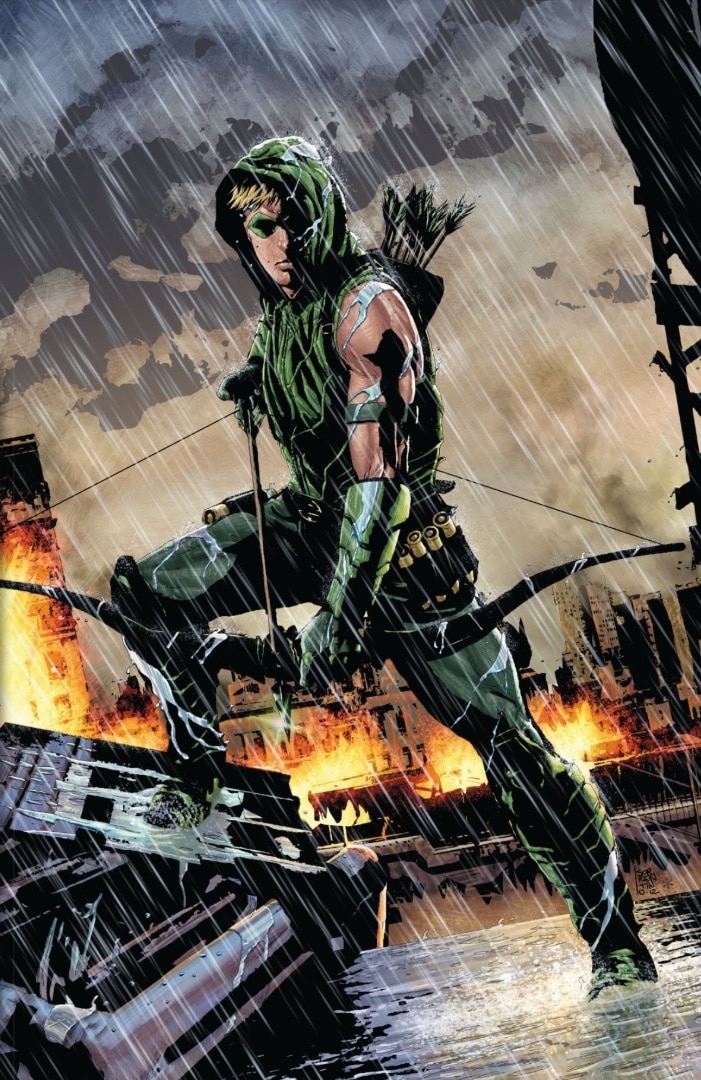 Image from Green Arrow #17 (Art by Andrea Sorrentino and Hi-Fi)
Most Crushworthy Character:
This might be the most obvious of obvious answers, but…Oliver Queen, y'all. Even at his most annoyingly perfect rich kid, he's a catch. As usual for his character, he has many layers that make him appealing on a number of levels, far past the surface ones of him being wealthy and powerful and unfairly handsome. The Oliver in Breaking Silence is also understanding and believes in equality for all, two characteristics that had both Dinah and me swooning.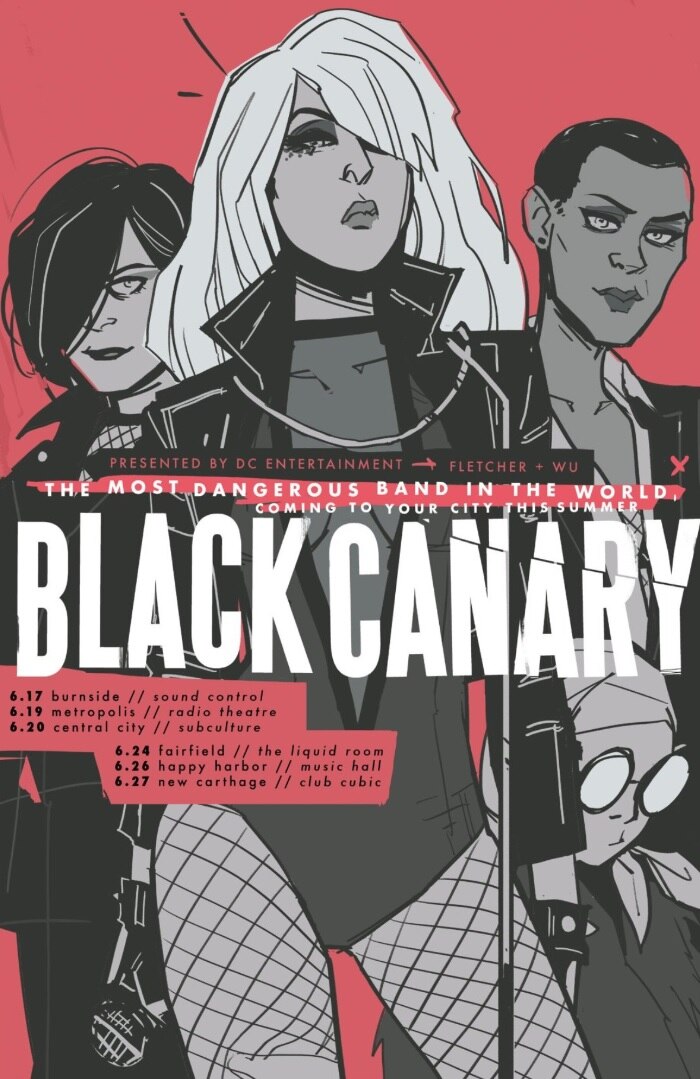 Poster art by Annie Wu
Voted Most Likely:
If I went to Gotham High and had a chance to vote on the year's superlatives, I would absolutely vote Breaking Silence as Most Likely to Release a Gold Record. The book's all about the power of voice and I can't think of any better award to give to "someone" who's clearly going places. And that bestselling album? It's going to be epic.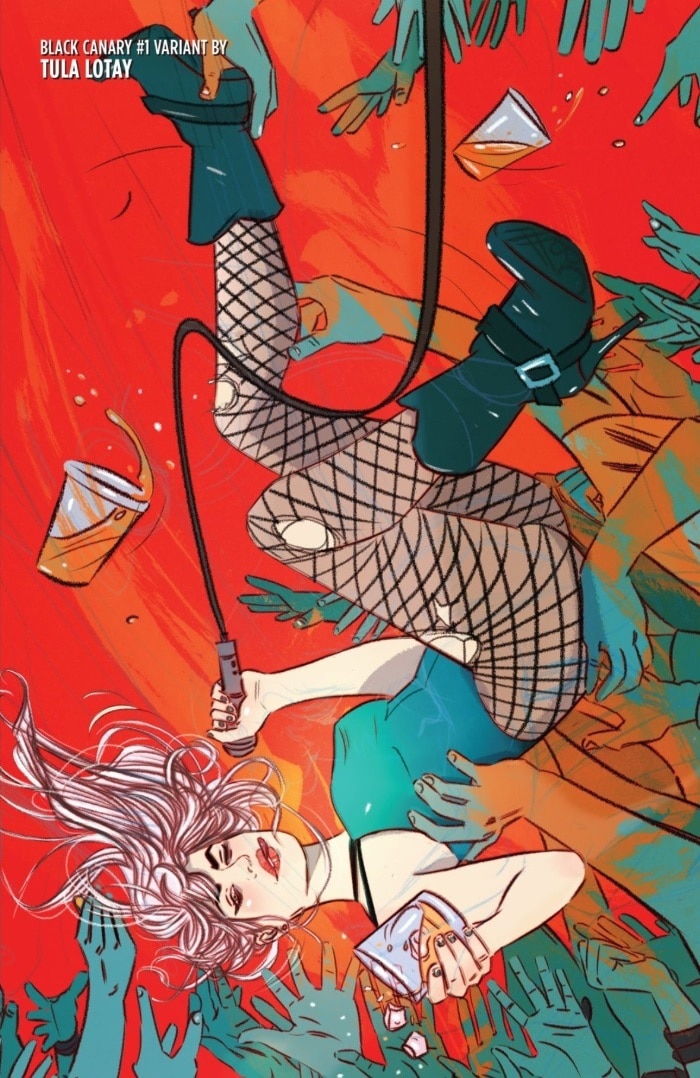 Image from Black Canary #1 (Art by Tula Lotay)
What Would You Most Like to Ask?
Breaking Silence, I have questions. The most pressing of which is: How are you so confident, especially in the face of seemingly impossible odds? I'd like to think that I'd stand up in a similar manner were I in a position like yours, but I'm also a total rule follower, so I might not have the guts. Can you give me some pointers on how to get past that fear so I, too, can be a badass like you?
 
Black Canary: Breaking SIlence by Alexandra Monir is now available in print and as an e-book.
When Mandy Curtis isn't reading books by Leigh Bardugo or Sarah J. Maas, she's dreaming of busting bad guys with Wonder Woman—if Steve Trevor's there, too, she won't complain—and writing about YA fiction and pop culture at Forever Young Adult. Follow her on Twitter at @mandyannecurtis.
Not sure what you just read? Click here for the skinny on our Book Breakdowns.