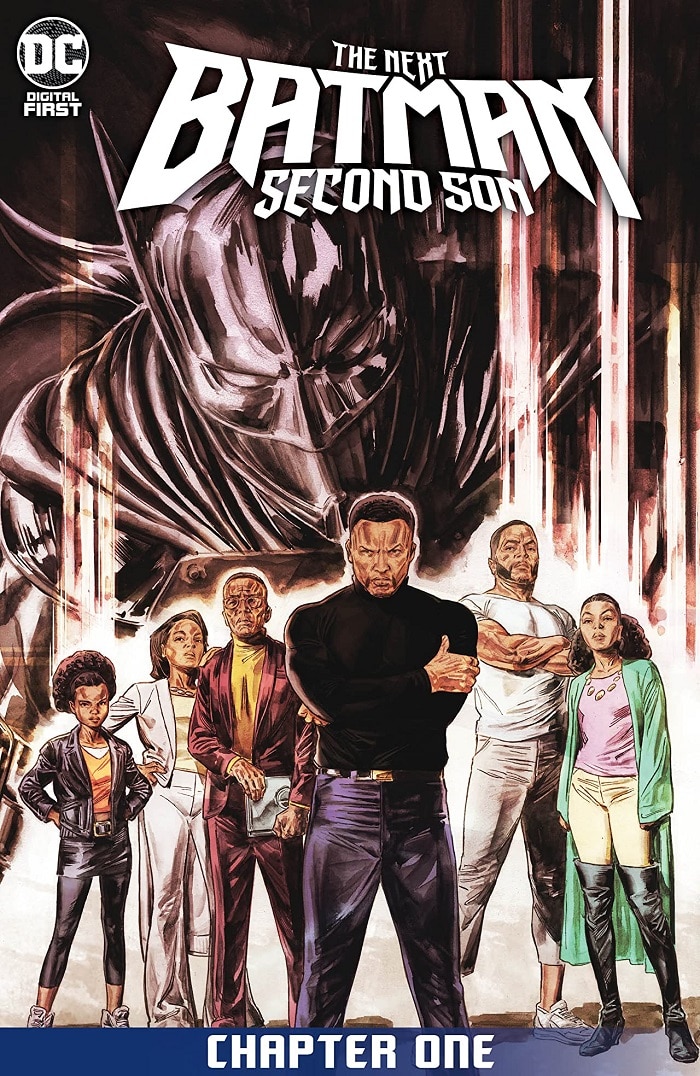 By now, most DC readers have met Tim "Jace" Fox, Gotham's Next Batman who took up the mantle after Bruce Wayne's apparent death in DC Future State. While the two-month event that introduced us to him may be reaching its end, Tim's story is just getting started. For the next chapter, we're going back to the beginning with a new Digital First miniseries that introduces us to the superhero-to-be before he dons the high-tech cape and cowl.
Written by Future State: The Next Batman's John Ridley and drawn by Tony Atkins, Ryan Benjamin and Mark Morales, The Next Batman: Second Son takes us back to Tim's past, answering some of the questions left unanswered by his Future State exploits. Clearly Lucius Fox's younger son has some mad combat skills, but where did they come from? Why is he so estranged from his family? And what could possibly be so bad that returning to Gotham and fighting against something as powerful as the Magistrate would make any sort of sense?
We'll soon find out…but first, Tim has a little problem in Vietnam. That's right, Vietnam. No, we can't tell you what he's doing there and why he seems to have it out for the billionaires of the world, but we can give you your first enticing glimpse of the man in action. The Next Batman: Second Son #1 hits digital retailers on Tuesday, but you can read the first eight pages right now, for free, in this exclusive sneak peek.
The Next Batman: Second Son #1 by John Ridley, Tony Akins, Ryan Benjamin, Mark Morales and Rex Lokus is available digitally on Tuesday, February 23. Look for it in print on April 6!
So, how do you feel about Tim Fox becoming Gotham's new Bat? Have you read all of Future State: The Next Batman? Will you be reading The Next Batman: Second Son? Let us know your thoughts on all of this in the DC Community!