It sounds a bit strange to even be saying this…but Wonder Woman 1984 is finally here! You can see it in theaters or watch it on HBO Max from the comfort of your own home. How amazon—er, amazing is that?!? (Sorry, friends, we have Themyscira on the brain right now.)
So, what are you waiting for? Look, if you're here on the DC site, it shouldn't take any prodding from us to convince you that the return of Gal Gadot's Diana Prince is something you'll want to be in on, but in case you're that one holdout, maybe we can offer you a few reasons to check it out.
In fact, maybe we can offer you 84 of them. Are you comfortable? Then let's go. Here are a full 84 reasons to watch Wonder Woman 1984!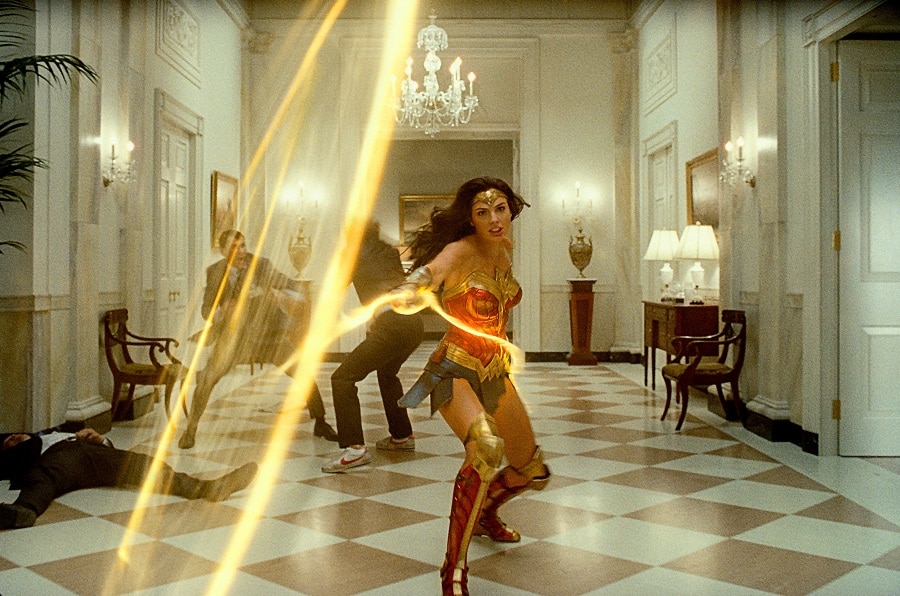 1) It's been a crazy year, and seeing Wonder Woman return to live action will be the perfect pick-me-up!
2) A fun new status quo for Wonder Woman! "We find Diana living in Washington. She is working at the Smithsonian, where she meets Barbara Minerva," Kristen Wiig told Entertainment Weekly.
3) The return of Chris Pine as Steve Trevor is a dream come true that we never thought was possible.
4) Maxwell Lord is introduced. The manipulative mogul has been a big part of the DC Universe since his first appearance in 1987's Justice League #1.
5) Diana Prince squares off against the Cheetah, a classic Wonder Woman villain dating back to 1943's Wonder Woman #6.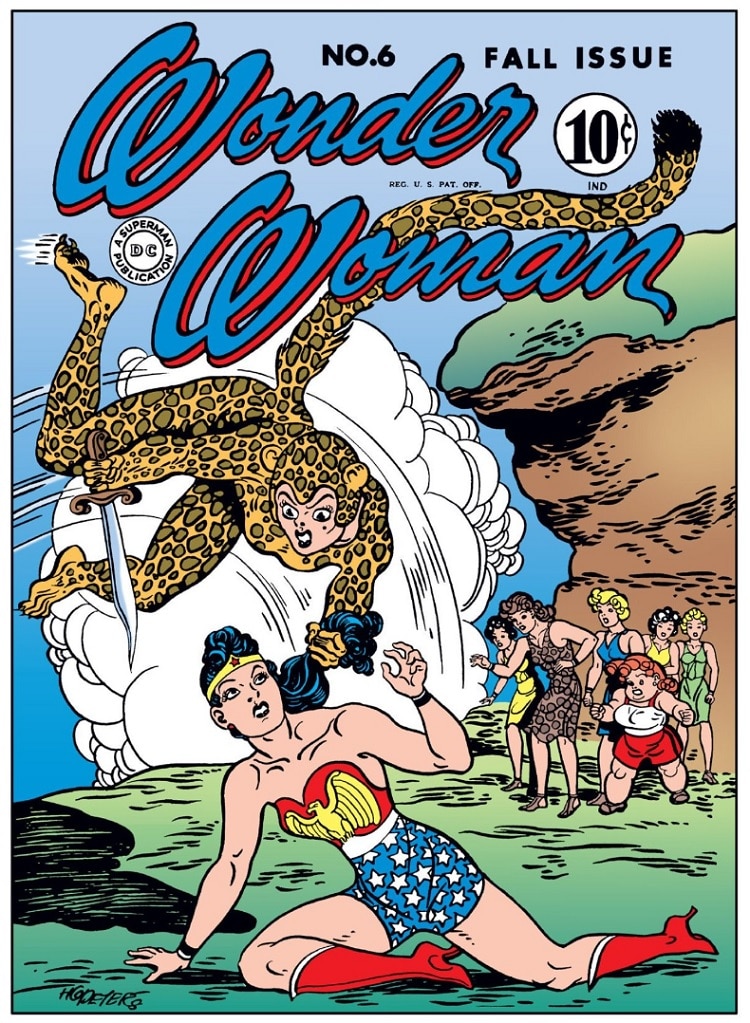 6) The trailer features Wonder Woman in her Golden Eagle Armor, which comic readers might recognize from the epic Kingdom Come limited series. What kind of threat is causing Diana to suit up?
7) Aren't you curious where Diana gets the armor? Does this mean her banishment from Themyscira is over?
8) According to an Instagram post from Gal Gadot, the Golden Eagle Armor is more than a battlesuit. "I won't spoil it for you, but it's a symbol of strength, of legacy, and hope."
9) You get a great flashback to Diana's childhood, and what's been shown of the Amazonian competition from the movie's opening is breathtaking!
10) Barbara Minerva is a scientist before she turns into the Cheetah. In other words, the film takes some of its cues from George Perez's Wonder Woman run.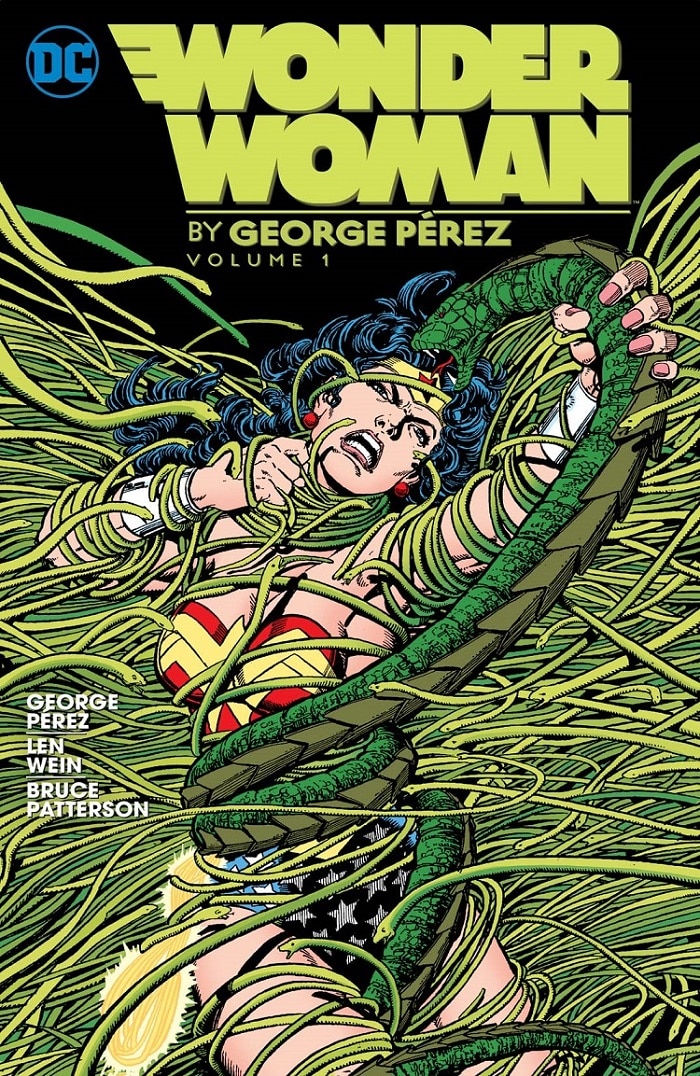 11) Aren't you dying to know how Steve Trevor is still alive? It's only a matter of time before someone spoils that for you (if they haven't already).
12) Gal Gadot is the quintessential Wonder Woman, and it's been too long since we've seen her in live action!
13) If you love eighties flicks, this movie feels like one. Don't believe us? Pedro Pascal said the same thing! "This movie reminds me of something that would have come out in the eighties," he told Entertainment Weekly.
14) The trailer shows a photograph of Diana at a place called Trevor Ranch. You've got to wonder what the story behind that is.
15) Diana killed Maxwell Lord in a memorable sequence from 2005's Wonder Woman #219. What does that mean for their relationship in this movie?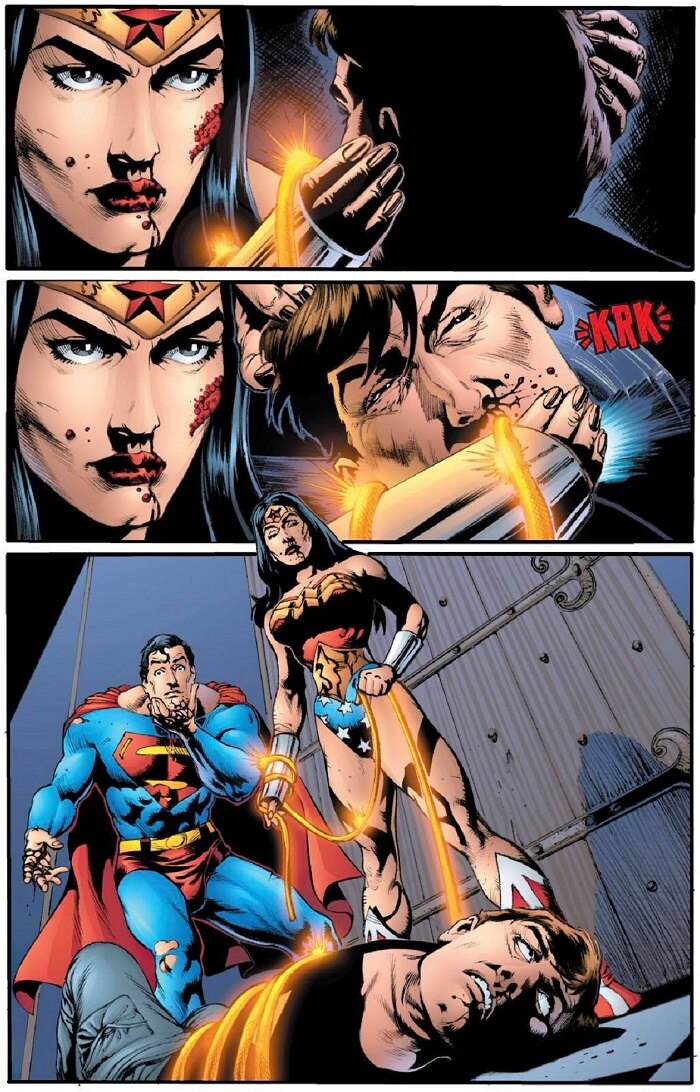 16) Lindy Hemming, the award-winning costume designer, returns for this film, so you know the outfits are going to be fierce!
17) Steve Trevor wears a fanny pack in the trailer. Enough said.
18) Comic book legend Geoff Johns worked with Patty Jenkins on creating the story for Wonder Woman 1984. When it comes to Wonder Woman, it's hard to think of a better dream team.
19) Geoff Johns and Patty Jenkins were joined by David Callaham, who wrote the screenplays for Doom and The Expendables. So, you know some sh*t is gonna blow up!
20) The first movie was about setting up Wonder Woman in our world, now this film has room to explore her place in it. "Getting to make a movie about Wonder Woman in our world encountering villains, and encountering a real dilemma in a complex story was something I was dying to do," Jenkins said during a CCXP interview.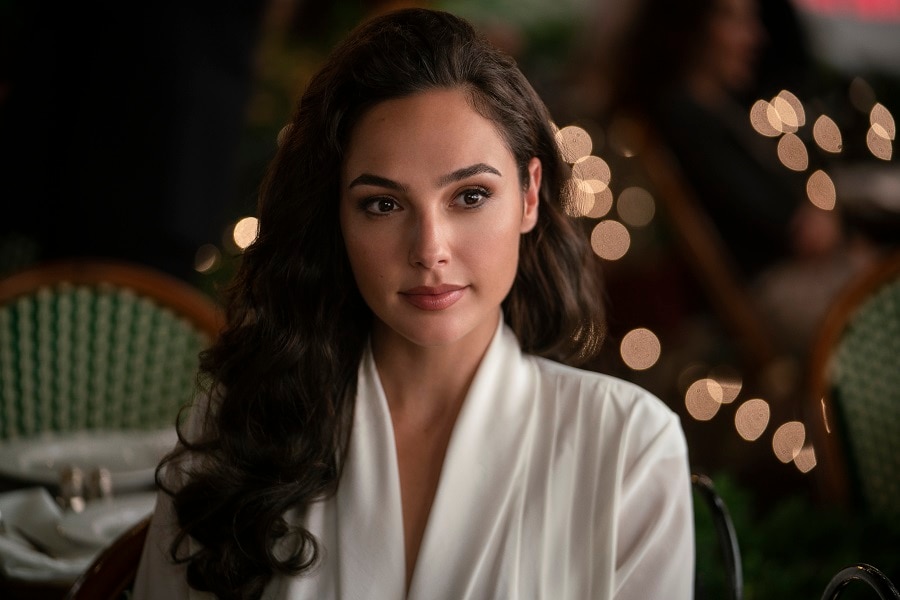 21) Have the holiday blues? Let the sight of 1980s fashions chase them all away!
22) No villain origin story clichés! While speaking to reporters, Wiig detailed how the film will show viewers what makes the Cheetah tick: "We didn't want it to be this typical sort of mousey-girl-turned-villain."
23) Maxwell Lord has promised to grant everyone's deepest desires. What puts him in this position, and how will his actions effect the planet? (Pretty savagely, it turns out!)
24) Wonder Woman 1984 is part of a larger cinematic universe. That means you might want to keep your eyes peeled for Easter eggs. You never know what you may see!
25) Barbara Minerva and Diana Prince start out as friends, which means that this film also takes some inspiration from Greg Rucka's legendary Wonder Woman run.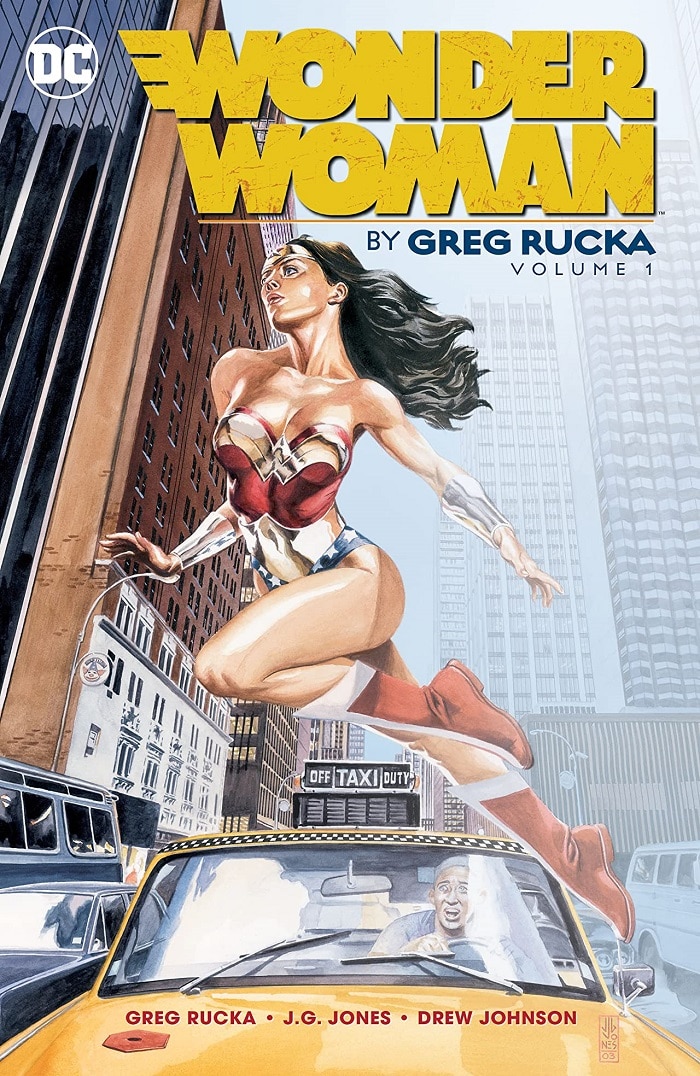 26) The movie has breakdancing in it! True, it's no Breakin' 2: Electric Boogaloo, but there's WAY more breakdancing here than in…well, pretty much any other superhero movie. (Admittedly, the bar's pretty low there.)
27) The film features science (Dr. Minerva), meeting mythology (Wonder Woman), and 1980's corporate greed (Maxwell Lord). Things are going to get interesting!
28) Diana deflects bullets and uses her lasso FAR more than she did in the first movie. In other words, it's vintage Wonder Woman!
29) Next year will be the 80th anniversary of Wonder Woman's first appearance, making this movie the perfect early birthday present for our favorite heroine.
30) We alluded to this earlier, but Warner Bros. has already posted the opening scene online! Check it out and if you're not immediately on your way to the theater or signing up for HBO Max, we just don't know you.
31) Diana's skill with the Lasso of Truth has clearly improved. She does things in this movie with it that we never thought we'd see onscreen.
32) The Cheetah has had some shockingly savage moments in the comics…and she's no less feral onscreen.
33) We're just saying, you might hear references to some of the other ancient gods. Diana's position as a museum curator would certainly open that door.  
34) If you're watching this at home, you can literally start it any time you'd like. Feel like cranking up the 7.1 and watching it at 3 am? You totally can!!! (Though, if you're in an apartment, maybe don't crank it up TOO much.)
35) Director Patty Jenkins is one of Wonder Woman's biggest fans and continues to do her favorite character justice. "I love this character, and I love this person I'm working with," Jenkins told Entertainment Tonight.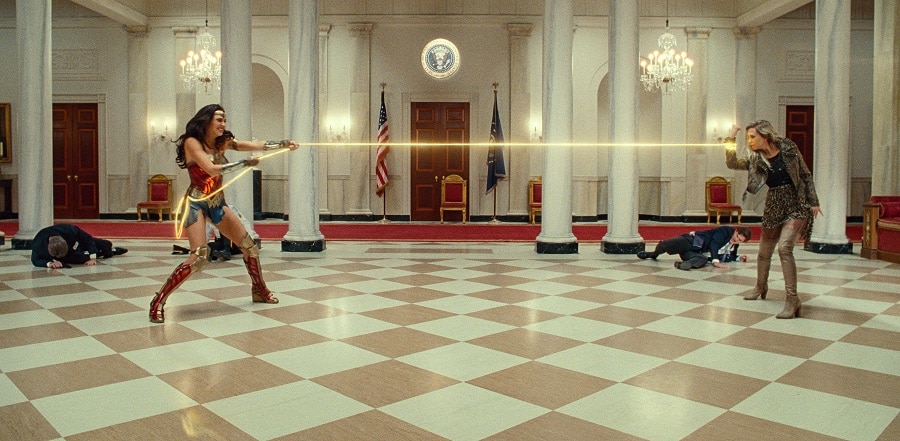 36) From Themyscira to the White House, this movie has some great set pieces.
37) Just the sheer courage it took to go so bold with the movie's posters and promo art should be enough to merit a watch. Those are some bright colors!
38) What happens when a feral beast like the Cheetah and a manipulative mogul like Maxwell Lord combine their evil energy? Don't you want to find out?
39) You've seen that image of Pedro Pascal wrapped up with the Lasso of Truth. What kind of secrets is he going to spill?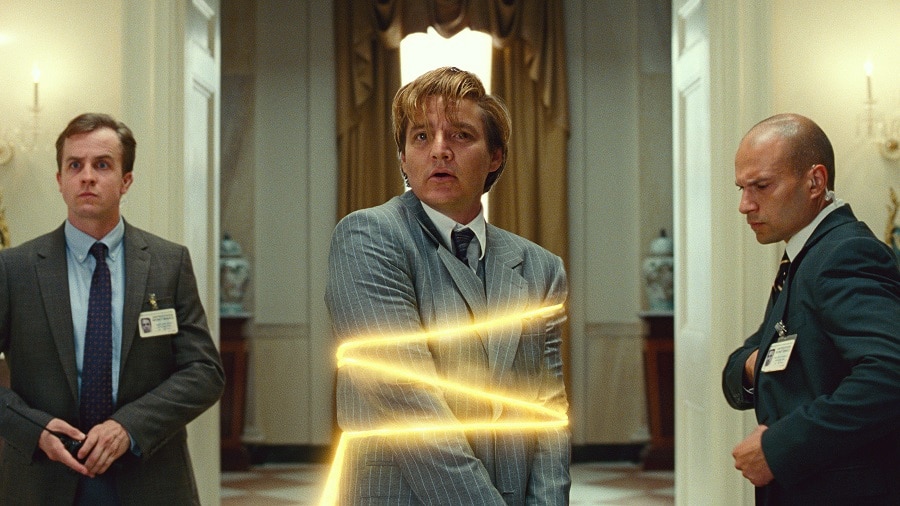 40) This film WILL wreck you emotionally. Gal Gadot told Entertainment Tonight that she cried after seeing the first cut.
41) In addition to action and romance, there's plenty of much-needed humor. Who else laughed when Steve discovered radar in the last trailer?
42) If you're a comic book fan, this movie will be a visual treat. The casting, the costumes and the effects make Wonder Woman 1984 look like a comic book brought to life!
43) Some of Wonder Woman's greatest stories, like her renaissance spearheaded by George Perez, happened in the 1980's.
44) During a panel at San Diego Comic-Con, director Patty Jenkins said that Wonder Woman 1984 will stay true to the heart of the William Moulton Marston Golden Age stories.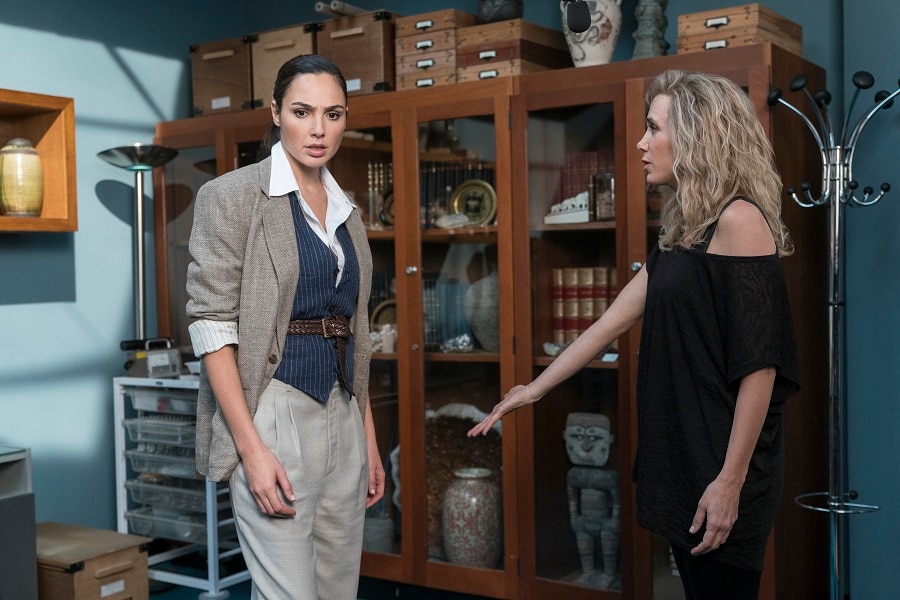 45) While speaking with Popsugar, Gal Gadot and Kristen Wiig said they became best friends while filming the movie and it shows. Their onscreen chemistry is pretty spectacular.
46) Maybe one of the breakdancers is secretly Vibe? IT'S POSSIBLE!! (Yeah, okay, we're having a hard time letting go of the breakdancing. Sorry.)
47) During the DC FanDome Wonder Woman 1984 panel, Lynda Carter (television's Wonder Woman from the 1970's) stopped by to sing Gal's praises, making this movie feel like a spiritual passing of the torch.
48) With a running time of 151 minutes it's nice to take a break from the stress of the real world, and escape into a superhero flick for 2 and a half hours.
49) As much as we loved the first movie, Patty Jenkins thinks this one might be even better! "I'm aiming for this movie to be better in every way, and I feel we aspired to make something that was grand and fantastic," she told Entertainment Tonight.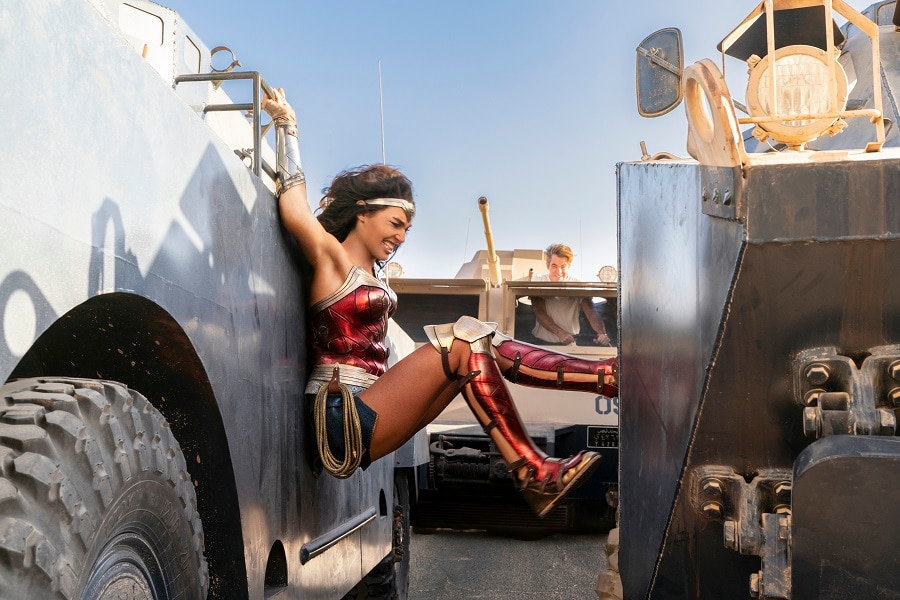 50) According to Pedro Pascal, this movie has the same grand feeling of adventure that classic films like Raiders of the Lost Ark had. Hey, he said it, not us!
51) There's a line in the trailer, "Diana, this world is not yet ready for all that you will do." We respectfully disagree! We're ready to see EVERYTHING Wonder Woman will do and be blown away by the results.
52) Hippolyta is back! We wish she was there for a bit more, but it's great to see her. Man, Diana and her mother will have a lot to catch up on if they ever see each other again.
53) Wonder Woman's strength and compassion have made her a role model to young girls around the world. Think about all the children who will be inspired by this movie, and how it will shape the women they will grow up to be.
54) That mall battle from the trailer will give you some serious nostalgia feels. When was the last time you saw a Waldenbooks?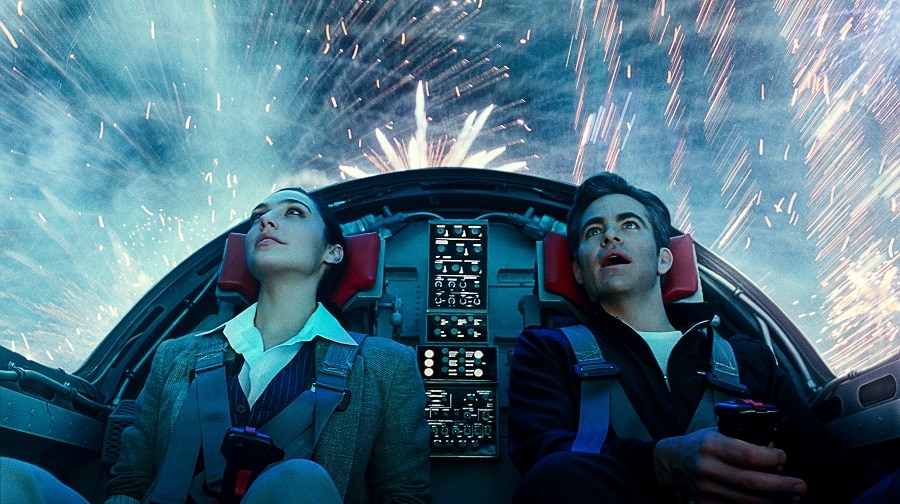 55) There's a shot in the trailer of Steve and Diana in a cockpit. Are getting a big screen version of the Invisible Jet? We're not going to say you DON'T get that…
56) "We wanted to make a movie that if you went to the theaters back in the 80's, our movie would be right there and super relevant," Gadot told MTV News.
57) The first Wonder Woman film covered World War I, and Lynda Carter's influential live-action series covered World War II and the 1970's. Now we have a movie to close the 1980's gap, giving us an interesting view of the 20th Century Wonder Woman saga.
58) Hearing that Wonder Woman theme never gets old.
59) The virtual premiere (hosted by DC FanDome) was lots of fun and left us even more excited about this film. If you missed this spectacular event, check out the replay!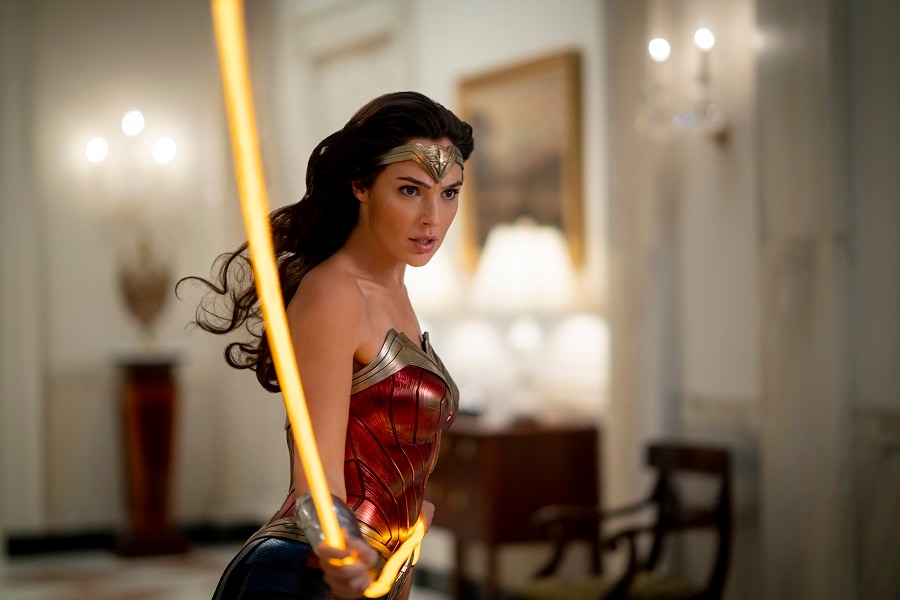 60) While speaking to Jimmy Fallon, director Patty Jenkins said fans will feel like Wonder Woman after watching the movie. We don't recommend you try stopping bullets or anything, but we're inclined to agree.
61) Admit it, you cheered during the first movie when Diana stormed the troops in the battlefield. In Wonder Woman 1984, it may not be Diana's actions that make you cheer, but her words.
62) Did you see Wonder Woman jump off of that flipped truck in the trailer? These action sequences are going to be talked about for years.
63) This film will answer some questions fans have had about Diana ever since Batman v. Superman: Dawn of Justice and 2017's Wonder Woman. How was she able to stay hidden for so long?
64) Traveling back to 1984 is a great way to escape from the dumpster fire that is 2020. (We're not going to lie. All 83 of these other reasons can't really hold a candle to this one.)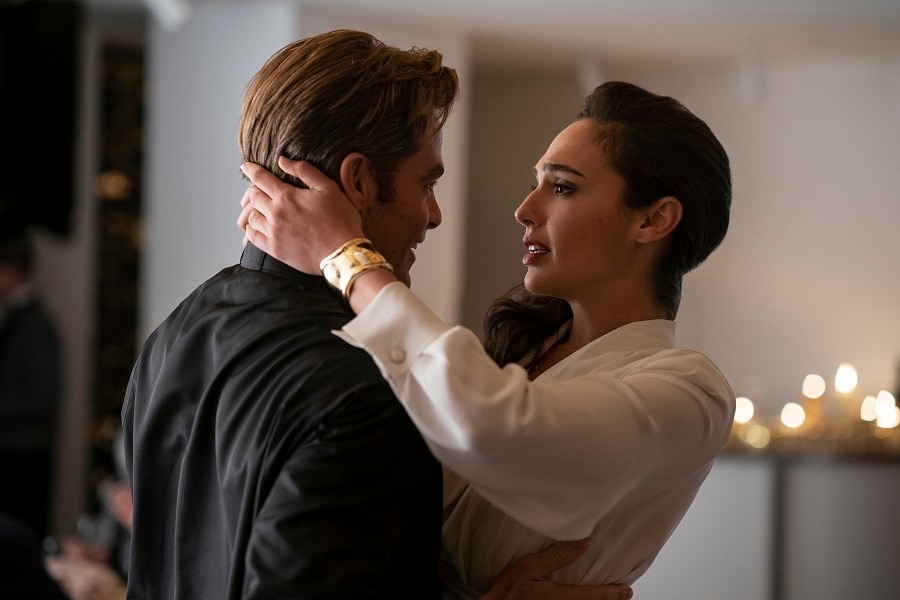 65) Just imagine the scene when Diana is reunited with Steve. We're not going to spoil it, but it's as joyful and emotional as you'd think.
66) This isn't a greenscreen fest like most superhero flicks. The action is real! "Patty really made a point about wanting to have a minimum amount of CGI, so most of the stuff that you're going to see is real people doing the real thing. Whether it's us or the stunt people, it's real people," Gal Gadot recently said.
67) The cinematography is breathtaking. Whether at home or in theaters, see it on the biggest screen possible. This isn't a movie to watch on your phone.
68) Can we all take a moment to marvel at Lilly Aspell's energy as young Diana during the training flashback?
69) According to Gal Gadot, they've been working on the story for this film since they finished shooting the 2017 Wonder Woman movie.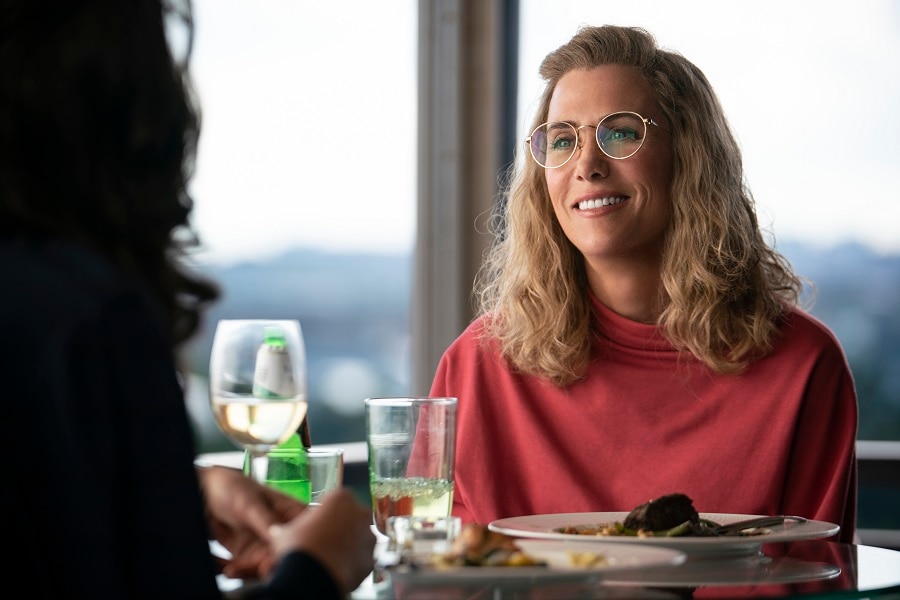 70) During an interview with Popsugar, Kristen Wiig said viewers will leave the movie feeling a renewed sense of hope. Isn't that something we all could use right now?
71) The future is female, and this film is full of dynamic women. With Patty Jenkins directing, Gal Gadot starring and Kristen Wiig as the villain, you've got yourself a trifecta of girl power.
72) During the DC FanDome Wonder Woman 1984 panel, Chris Pine said that Pennsylvania Avenue in Washington DC was shut down so production could film there. Let that sink in, this movie is so big that the epicenter of American government got out of their way!
73) This time around, Diana has to explain modern civilization to Steve, a fun reversal of their relationship in the first movie.
74) Diana's sense of compassion is on full display, and it's something we desperately need no matter what era we're in.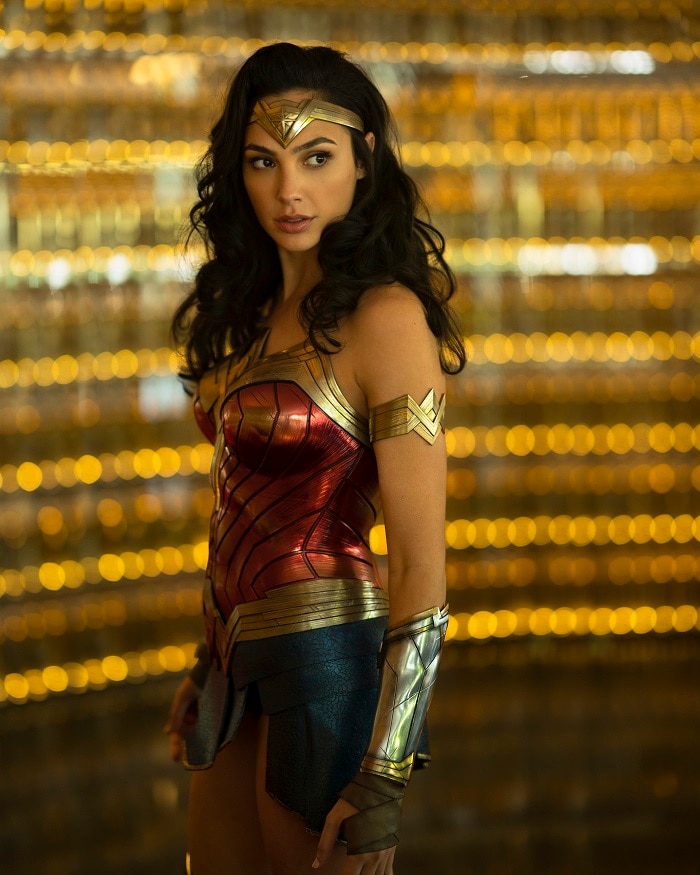 75) There's a moment at close to the three-quarter mark that's one of the most beautiful, breathtaking and emotional things we've ever seen on screen. We don't want to tell you what it is, but you'll know when you see it.
76) Pedro Pascal and Kristen Wiig, the two newest cast members, are going to blow you away. "I was a super fan of both of them, and so was Gal," Jenkins told Entertainment Weekly.
77) We did mention the breakdancers, right? Okay, just making sure. We…uh, kinda want to learn to breakdance. It was always a dream of ours, but our parents never thought it was worthwhile and, um… Oh, sorry, where were we? Oh, that's right—Wonder Woman 1984!
78) Wonder Woman is literally riding the lightning during one of the shots in the trailer. How can you not want to see that in the movie?!?
79) Patty Jenkins promises the Wonder Woman/Cheetah battle will blow you away. "There was no stage big enough in the world, so we had to build the stage. We have Cirque du Soleil performers practicing the moves and showing us what things were going to look like, and then (Gal and Kristen) have to end up doing it," Jenkins told reporters.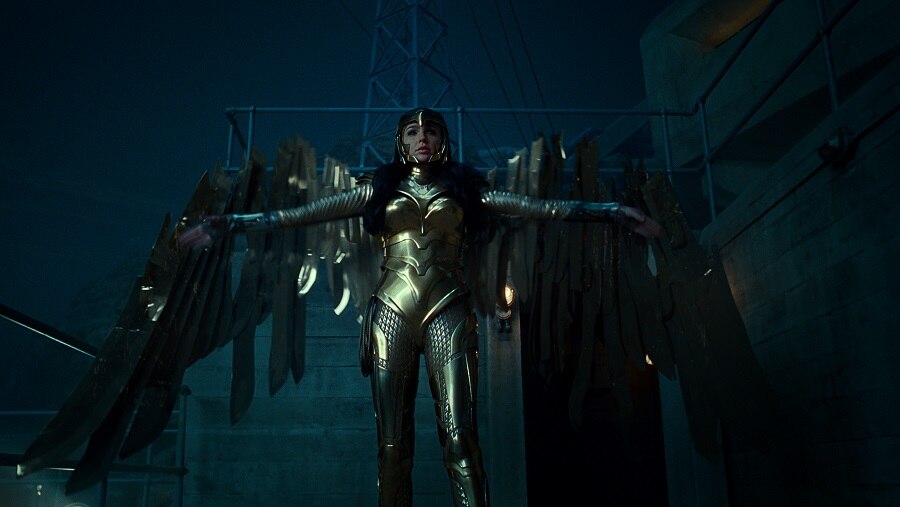 80) During a CCXP interview, Patty Jenkins teased that we might be getting some cool 1980's cameos.
81) Hans Zimmer, the composer behind the Chris Nolan's Dark Knight trilogy, absolutely kills it on the score to this film. Seriously, stream the soundtrack if you haven't yet. It's good!
82) Speaking of music, who doesn't like '80s tunes? There are plenty here!
83) Chris Pine! Parachute pants! What more do you need to know?
84) Haven't you missed big budget blockbuster movies? The last ones to be released were over nine months ago! So, what are you waiting for? Pop some popcorn, crack open a soda, put your phone away and enjoy the spectacle!
 
Wonder Woman 1984 is now playing in theaters and on HBO Max*! For all the latest news, trailers and features on Diana's return to the screen, visit our official Wonder Woman 1984 movie page.
Joshua Lapin-Bertone writes about TV, movies and comics for DCComics.com, is a regular contributor to the Couch Club and writes our monthly Batman column, "Gotham Gazette." Follow him on Twitter at @TBUJosh.
*Wonder Woman 1984 is available on HBO Max in the US only at no extra cost to subscribers.