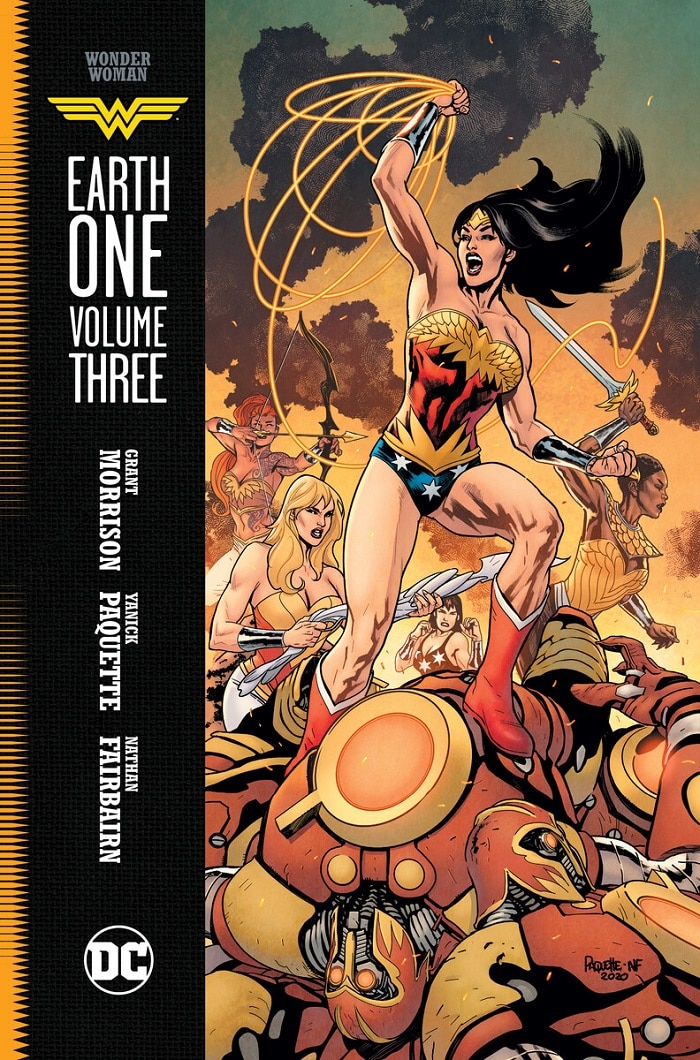 Over its first two volumes, Grant Morrison and Yanick Paquette's Wonder Woman: Earth One series has garnered acclaim from fans and critics alike with its vivid, modern day reimaging of Diana's Golden Age origins. In 2021, the creative team returns with a third and final volume that finds Diana returning home to Paradise Island in an attempt to fend off a full-scale assault by one of her classic adversaries.
Now queen of the Amazons, Diana finds herself venturing through Paradise Island to enlist help from the different clans and assemble the full united force of the island's legendary warriors for the first time in a millennium. The reason? Max Lord, who back in Man's World is readying a massive attack on Wonder Woman's home using his legions of deadly A.R.E.S. suits. For any chance of victory, Diana will need the help of every Amazonian clan. However, not all of them are willing to accept her place as queen—like Artemis and the New Spartans!
Wonder Woman: Earth One Vol. 3 won't see print until March, but we're pleased to give you an early sneak peek at this climactic volume featuring your first look at Paquette's bow-wielding Artemis and her clan.
Wonder Woman: Earth One Vol. 3 is in stores and available digitally on Tuesday, March 9, 2021.
Today is Wonder Woman Day! Click here for more fun ways to celebrate and discover new things about Diana of Themyscira.