The DC FanDome schedule has been released! I repeat, THE DC FANDOME SCHEDULE HAS BEEN RELEASED!!
If you haven't yet seen it, we suggest heading on over to https://schedule.DCFanDome.com right now and checking it out. Whether you're a fan of DC's movies, comics, TV shows, games, animated series and movies, or some other far-reaching corner of the DC Multiverse, you will find plenty to see and do happening all throughout the virtual event. 
With magic to rival Zatanna, we have folded over 100 hours of unique content into a 24 hour window. We think you will find a lot that interests you, so you'll probably want to start planning out your schedule now. Fortunately, you can do just that—and add your unique personal schedule to your favorite calendar app—by using our DC FanDome Schedule Builder. Learn how the Schedule Builder works and get answers to any questions you might have in our DC FanDome Schedule FAQs.
No matter what you wind up seeing and doing on August 22nd, you're sure to have a great time. We'll see you there, DC fans!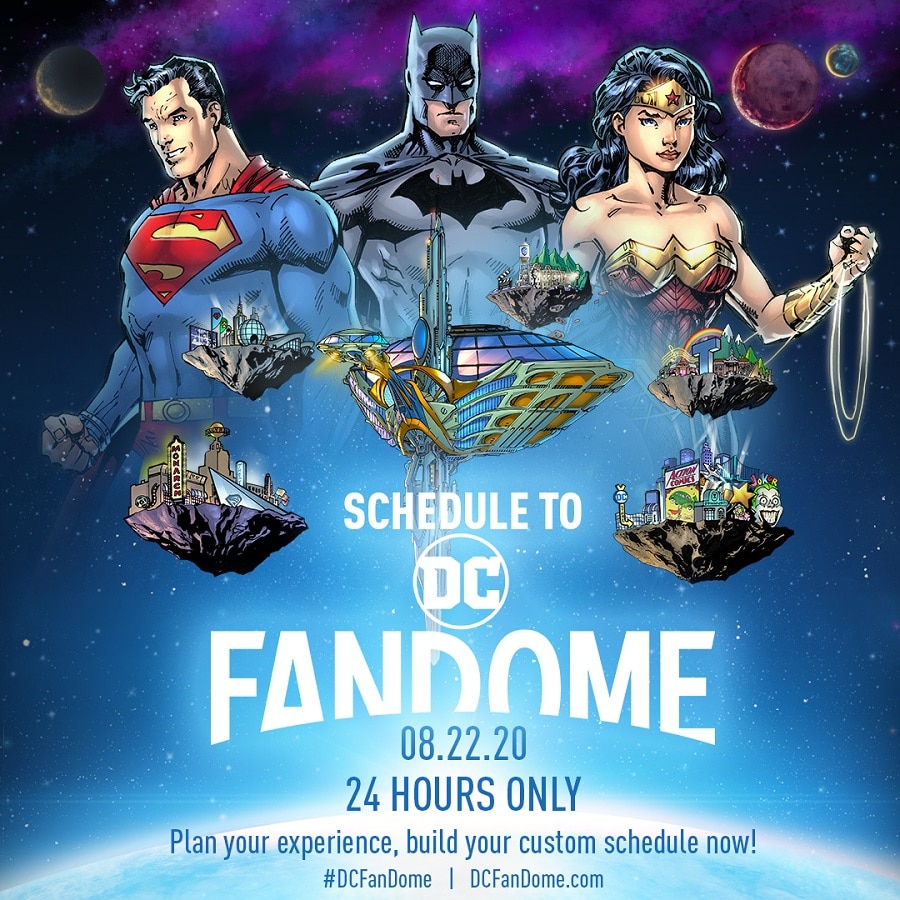 DC FanDome and DC Kids FanDome are both taking place on Saturday, August 22. Click here for all the latest news, and keep your eye on the Daily Star for previews of everything there is to see, do and explore during this first-ever virtual fan experience.