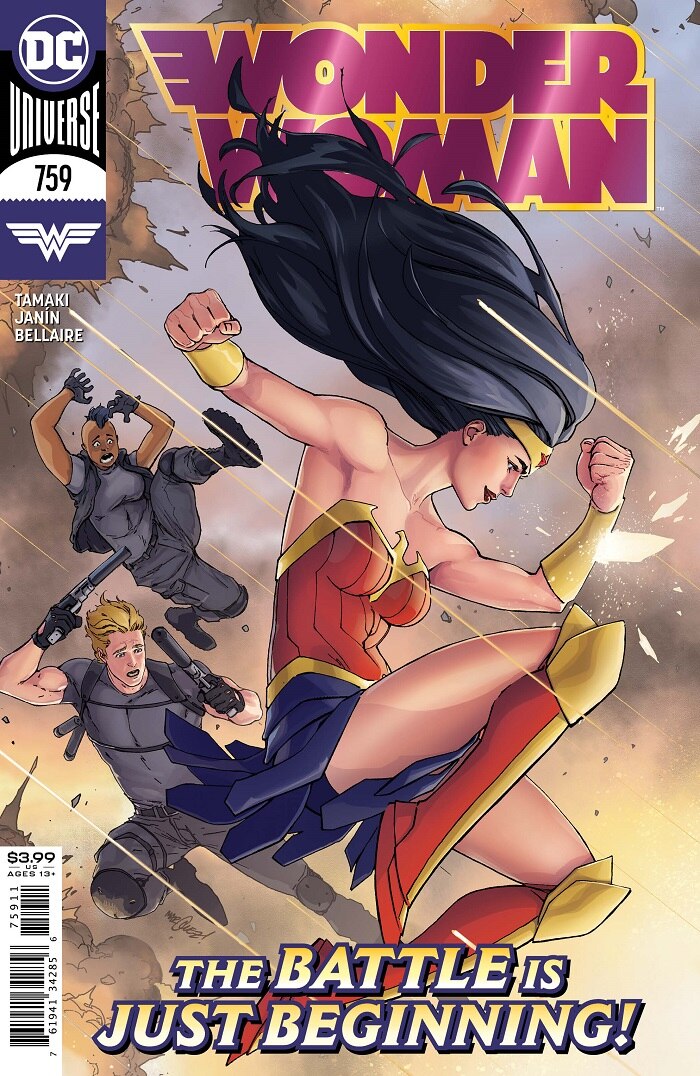 Things haven't been going great for Diana lately. There was her battle against the Four Horsewomen, which almost destroyed all of existence. There was the whole Warmaster ordeal, which saw Diana's former friend become one of her most destructive villains. Heck, even after Paula finally saw the error of her ways, things didn't exactly go smoothly for Wonder Woman, who found herself having to stop the Phantom Stranger from inflicting all manner of ghastly punishments on the clearly broken woman.
But this week, Diana finds herself with quite a change in fortune as the blockbuster creative team of Mariko Tamaki and Mikel Janín board the twice monthly title for a spectacular—and highly anticipated—new run. If Wonder Woman hasn't been on your radar, now's the time to add it to your list, as Tamaki sets Diana against none other than Maxwell Lord—the infamous DC Universe troublemaker with whom Wonder Woman shares an infamous history. Wonder Woman #759 offers something of a stage setting for Diana, which this exclusive first look does a good job making clear. It also allows ample opportunity for Janín to strut his remarkable stuff, kicking off with a couple of breathtaking splash pages that show Diana and Steve taking on some very hungry dinosaurs (among other things).
As for Tamaki? Well, you know you're in for something great whenever her name's on the cover, as her "Best Writer" Eisner nomination this year makes clear. You'll have to wait until Wonder Woman #759 lands in stores next Tuesday to fully discover what she has cooked up for our favorite Amazon princess, but for an early taste, read on!
Wonder Woman #759 by Mariko Tamaki, Mikel Janín and Jordie Bellaire is in stores and available digitally on Tuesday, July 28.