This week's edition of Leveling Up is for all you parents out there! That's right: DC FanDome is going to be a family affair with panels, content, and activities for heroes of all ages. In fact, there's an entire "KidsVerse" for you to check out that's sure to make August 22 a special day for both the young and the young at heart. There's just one problem, though…
It's still more than a month away! And your kids are on summer break! Are you starting to run out of ideas to keep them busy? Have you exhausted every craft/DIY project you can think of? Did you enlist them to help you finish your taxes this week? Have you binged Teen Titans GO! and Justice League Action to the point where you can now recite the dialog verbatim?
Well, fear not because, as fate would have it, there's an app for that. The fine folks at Budge Studios partnered up with the creative team behind Cartoon Network's DC Super Hero Girls last year to create one of the most dynamic mobile experiences available right now: DC Super Hero Girls Blitz.
Super Life Olympics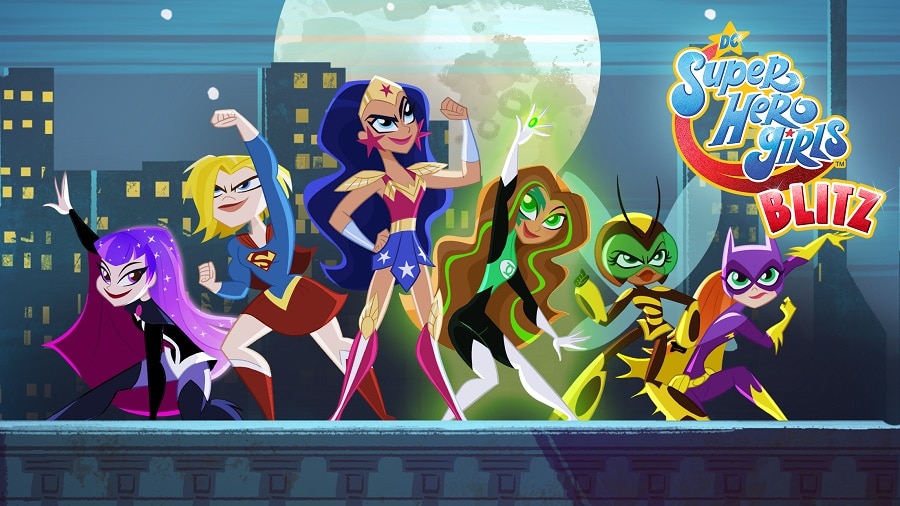 What is it? It's a mobile adaptation of the hit Cartoon Network series, which follows the adventurous lives of Wonder Woman, Supergirl, Batgirl, Green Lantern, Bumblebee, and Zatanna as they try to balance their superhero lives with their regular teenage lives at Metropolis High. And, just like the show, the app gives equal weight to their actions as both heroes and regular teens.
What's special, though, is the mini-game nature of the app, making it unlike anything else DC has done before. Each game comes and goes as quickly as it starts, allowing you to cycle through a total of 24 different challenges spanning a wide variety of tasks. With each successful completion of a game, you're awarded points that you can then use to redeem for things like in-app comic covers and upgrades to the DC Super Hero Girls' secret hideout.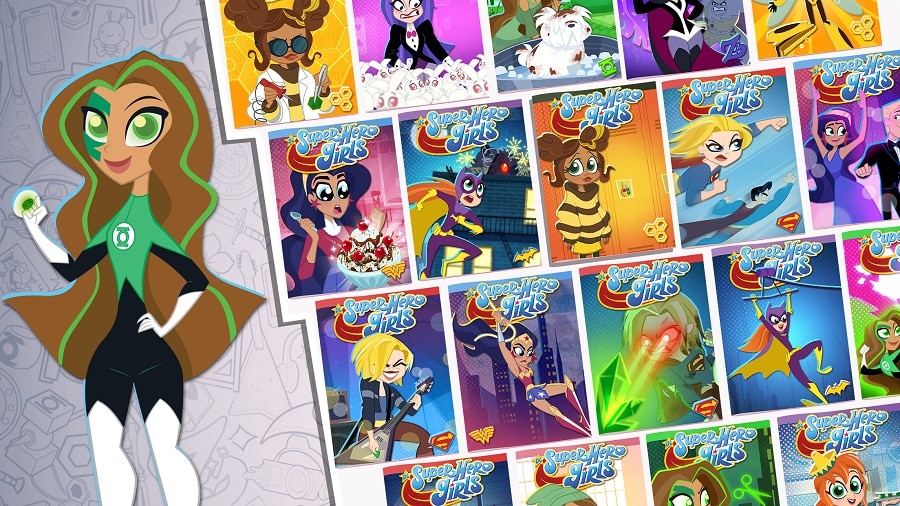 The challenges themselves are fast-paced and frenetic, and, the more you advance, the faster (and more difficult) they become. With the voiceovers and sound effects, it creates an adrenaline-pumping competition for the whole family because the app itself doesn't focus on progressing to different levels—it's all about getting the highest score.
In that sense, it's like a big arcade game but in the palm of your hand, and it's as fun to watch as it is to play. That's why this could easily take over as your very own household version of the Olympics this summer! Just imagine, you could even use some of the challenges as inspiration to create real-life mini-games in the house or in your backyard…just make sure you have a trophy or a medal ready for the winner!
Save the Day with the Whole Crew
So let's talk about how to get you that high score that'll make you the envy of your family. The game starts with an introduction from Barbara Gordon, also known as Batgirl. She'll give you a download on what her and her superhero pals are up to, give you a tour of their secret lair, and walk you through how to get going with the various mini-games.
Barbara Gordon/Batgirl is also one of two free-to-play characters available as soon as you open the app. Karen Beecher/Bumblebee is the other one, and you'll toggle between both of them as you zip-line across rooftops, fly/dodge obstacles, solve puzzles, and, in case you're hungry, serve up the perfect burrito at Burrito Bucket.
There's plenty to do with both of those characters, whether it's unlocking upgrades for your secret lair, unveiling new looks, or collecting those cool in-game comic covers. But, if you want to experience even more challenges and rack up even higher scores, then you can also purchase access to the other DC Super Hero Girls too (either individually or as a part of a bundle).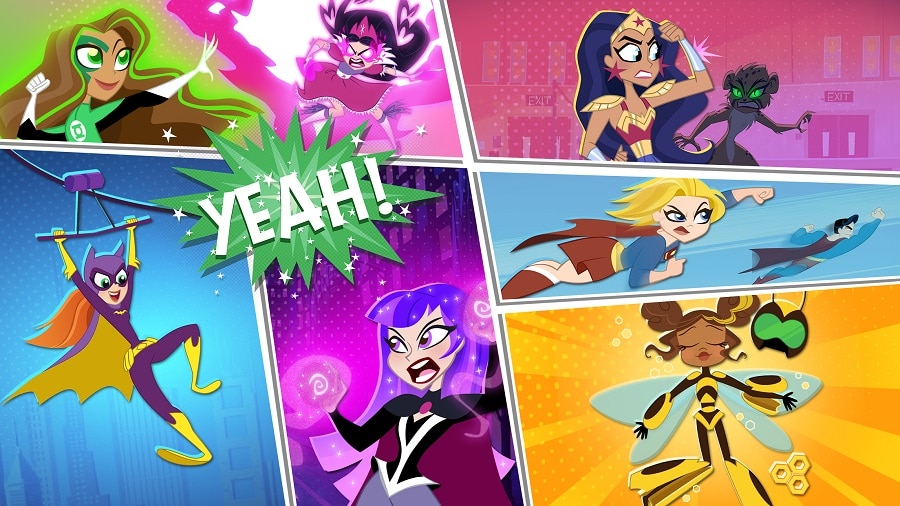 If you do that, you'll have the chance to play as each of them in addition to Batgirl and Bumblebee, and you'll uncover brand new challenges on top of the ones you've already mastered. Diana Prince/Wonder Woman will need your help battling the Cheetah, Jessica Cruz/Green Lantern will ask you to lend a hand in feeding the cutest animals that call Metropolis home, Kara Danvers/Supergirl will get you rocking out with concert etiquette 101, and Zee Zatara/Zatanna will make you a maestro of magic by showing you how to cast the best spells.
Class Reunion
If you can master this crazy-fast app, you'll have no problem scooting around the virtual floor of DC FanDome. So get cracking and start saving the city alongside these super teens! And gather up with your fellow Metropolis High alumni for the best class reunion ever inside the KidsVerse on August 22.
 
Budge Studios' DC Super Hero Girls Blitz is compatible with both Apple and Android devices. DC Super Hero Girls airs Sundays at 4:00 p.m. (3:00 p.m. Central) on Cartoon Network.