DCeased showed what happens when an outbreak turns the DC Universe's greatest heroes into bloodthirsty agents of death…and became one of the 2019's most popular comics in the process.
DCeased writer Tom Taylor returns to the ravaged world he built in DCeased: Unkillables, a three-issue companion series to the original story that tells the tale of what some of DC's greatest villains—headlined by Red Hood and Deathstroke—were up to when the Anti-Life Equation infected the planet.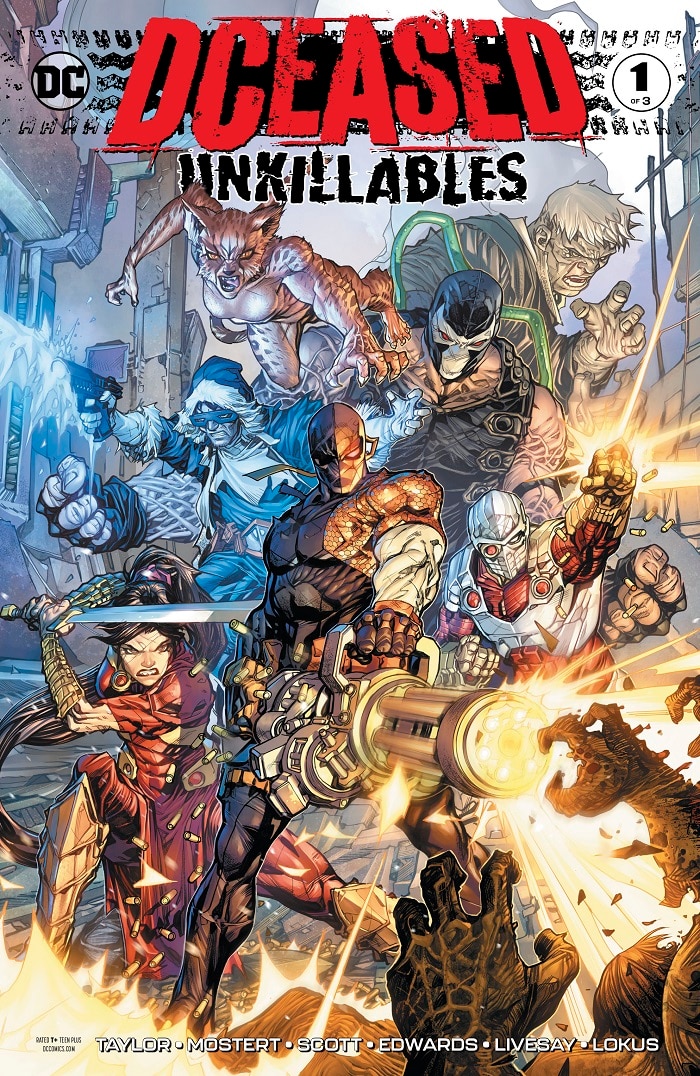 DCeased stands as one of the biggest hits of 2019. Did the book's reception defy your expectations? From your perspective, what really resonated with fans? 
I think the commercial success of DCeased caught a lot of people by surprise, and the reception was incredible, but from day one we knew we had something a bit special.
There was such a buzz generated online with the simple words "Darkseid Was," and then it just grew in momentum with more teasers and incredible art. Yasmine Putri's horror homage covers were just perfect, and an inspired call from editor Ben Abernathy. Francesco Mattina's "Faces of Death" covers grabbed everyone with undead clawed hands.
Did you always have a follow-up to DCeased in mind? How did Unkillables develop?
Definitely. I always planned for DCeased to be a larger thing, which is why we left so many villains out of our first story and set up a number of other things along the way. But I also wanted that first collection to stand strongly on its own. We hope that hardcover will sell forever.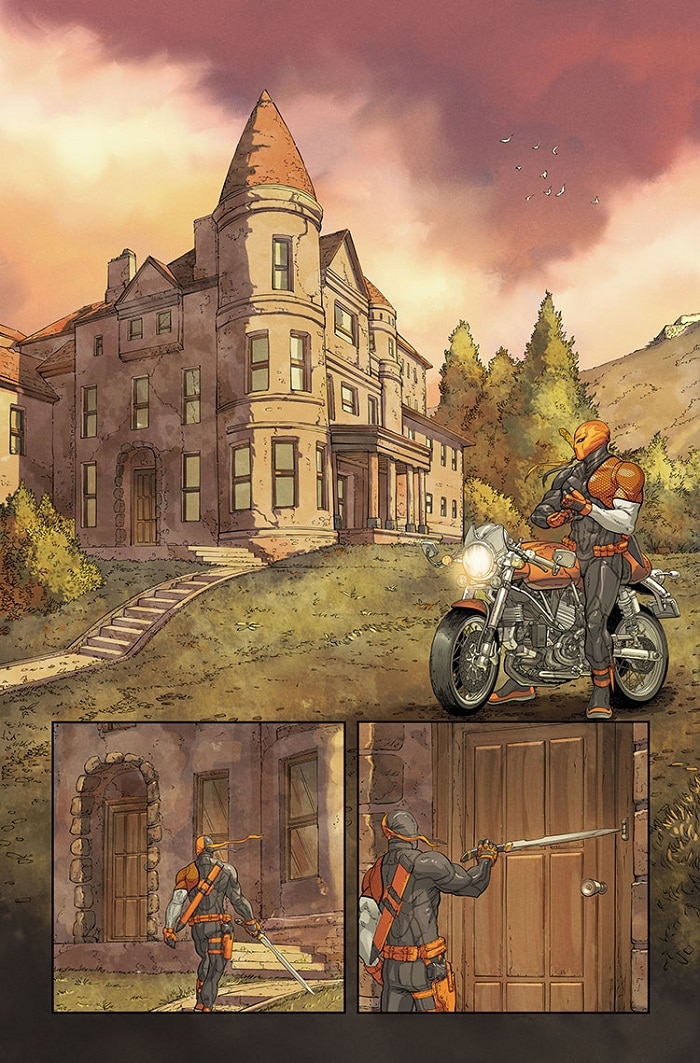 We also couldn't push go on any more until we knew DCeased had a readership. I think it's safe to say we have a readership. Huge thanks to retailers and readers. Your support means we can bring more humor, heart and gruesome deaths to the DC Universe. Yay!
Karl Mostert will be a new name to a lot of fans—what makes him perfect for Unkillables? 
As soon as we saw Karl's art, we knew he was the right artist for this horrific tale. Karl's art has this incredible frenetic energy that's perfect for Unkillables—action-packed, chaotic fun.
Rex Lokus (who was so great on colors across our Injustice 2 series) is a great fit for Karl, too.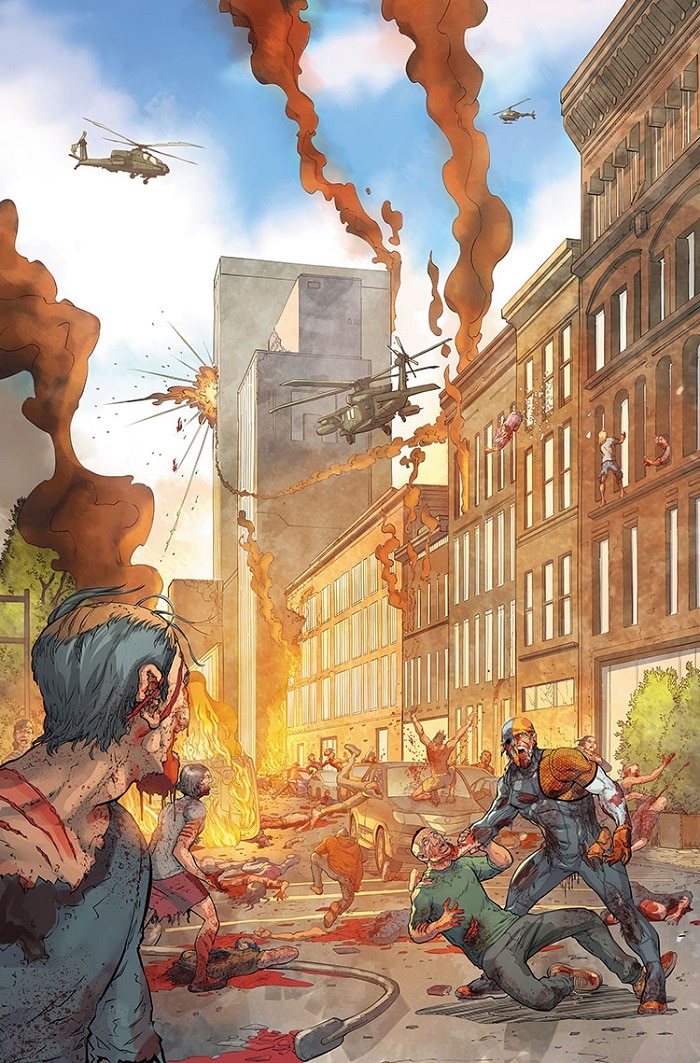 There's a lot of fun villains at play here. How did the cast come together? What made Red Hood and Deathstroke the natural lead characters to navigate the DCeased landscape (er, what's left of it)? 
They're both such great, uncompromising ground-level characters, which gives us something vastly different to our first DCeased. This is the companion piece to the first, not a sequel. We saw death soaring through the skies and punching down buildings in our first take, now we get to see death stalk through the streets of Gotham. We get to see the Anti-Living bounce off the Batmobile. We get to see how Vandal Savage, Lady Shiva, Creeper, the Cheetah, Cassandra Cain, Deadshot, Rose Wilson and more dealt with the apocalypse. 
There is also a major threat hanging over this whole miniseries, which will be revealed soon, and there will be some surprise characters showing their faces (regular faces and torn).
DCeased: Unkillables shows what the villains did when the heroes failed. 
 
DCeased: Unkillables, written by Tom Taylor and illustrated by Karl Mostert, is on sale February 19 in print and as a digital download.