Comics' Brightest Celebrate Eighty Years of Galactic Peacekeeping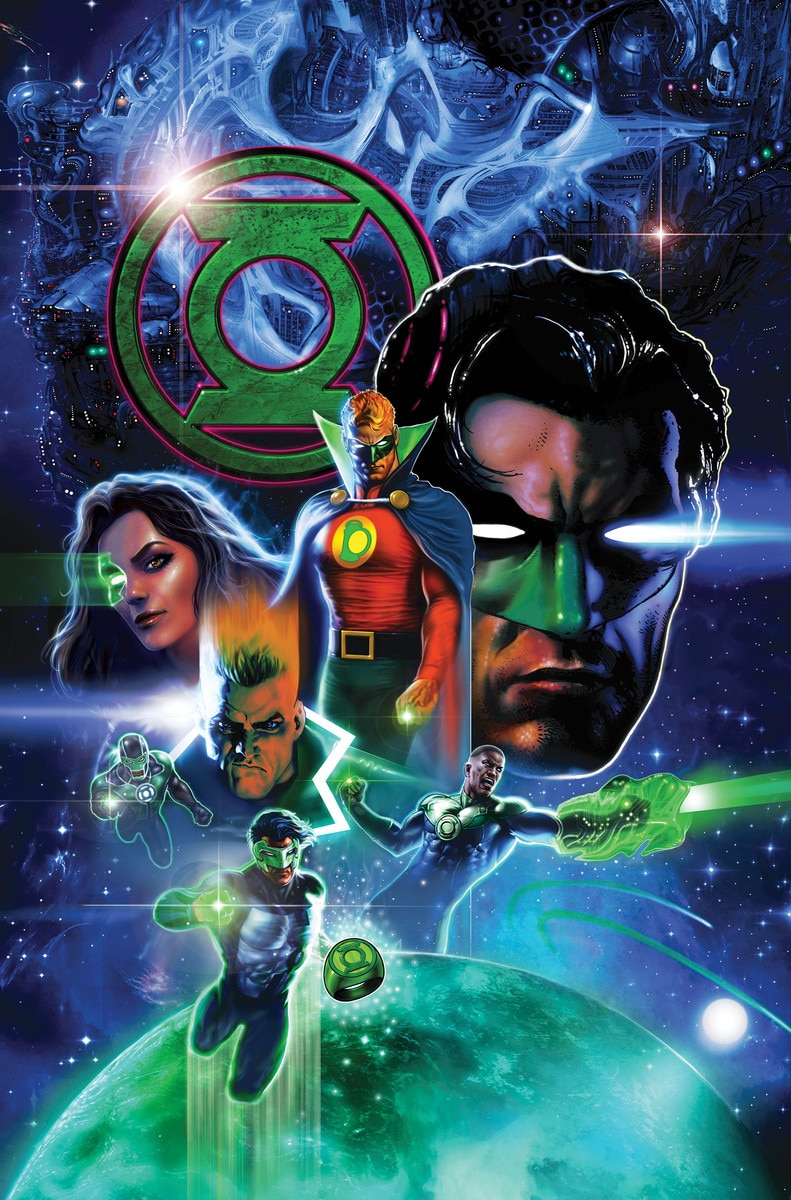 "In brightest day, in blackest night,
No evil shall escape my sight.
Let those who worship evil's might,
Beware my power, Green Lantern's light."
Since the first Green Lantern was introduced in All-American Comics #16 in May 1940 by artist Martin Nodell and writer Bill Finger, the Green Lanterns have been fan-favorite characters with millions of comic book fans. From that first ring-wielding Lantern to the latest, and every strong-willed Super Hero in-between, many have spoken the Green Lantern oath and pledged to defend their home sector from evils of every nature. Now, in 2020, this corps of extraterrestrial space police built up from all alien races and places are celebrating 80 years of keeping the DC universe safe!

To commemorate the 80th anniversary of the original Green Lantern, Alan Scott, DC will be publishing Green Lantern 80th Anniversary 100-Page Super Spectacular #1 on June 23. Join us to see tales of all of the universe's most legendary Green Lanterns: Alan Scott, Hal Jordan, John Stewart, Guy Gardner, Kyle Rayner, Jessica Cruz and Simon Baz, plus appearances from other cosmic favorites!

In addition to a dynamic cover by Liam Sharp, fans and collectors can also look forward to eight variant covers spotlighting Lanterns throughout the decades, drawn by some of comics' premier artists:
1940's variant cover by Nicola Scott
1950's variant cover by Matt Taylor
1960's variant cover by Doug Mahnke
1970's variant cover by Neal Adams
1980's variant cover by David Finch
1990's variant cover by Philip Tan
2000's variant cover by Ivan Reis and Oclair Albert
2010's variant cover by Jim Lee, Scott Williams and Alex Sinclair
The legendary lineup of creators contributing their talents to Green Lantern 80th Anniversary 100-Page Super Spectacular include Geoff Johns, Darryl Banks, Charlotte Fullerton McDuffie, Sina Grace, Mike Grell, Jeff Lemire, Ron Marz, Denny O'Neil, Fernando Pasarin, Ivan Reis, Rafa Sandoval, Mariko Tamaki, Peter J. Tomasi, James Tynion IV, Robert Venditti, and more—all with the goal to keep the galaxy glowing bright!

Green Lantern 80th Anniversary 100-Page Super Spectacular #1 is a prestige format comic book retailing for $9.99 and available at local comic retailers and digital retailers on June 23. Please consult your local comic book store for more information regarding the decade variant covers. 

For the latest information on the World's Greatest Super Heroes, visit the DC website at www.dccomics.com, the DC YouTube channel or follow @dccomics and @thedcnation on social media.