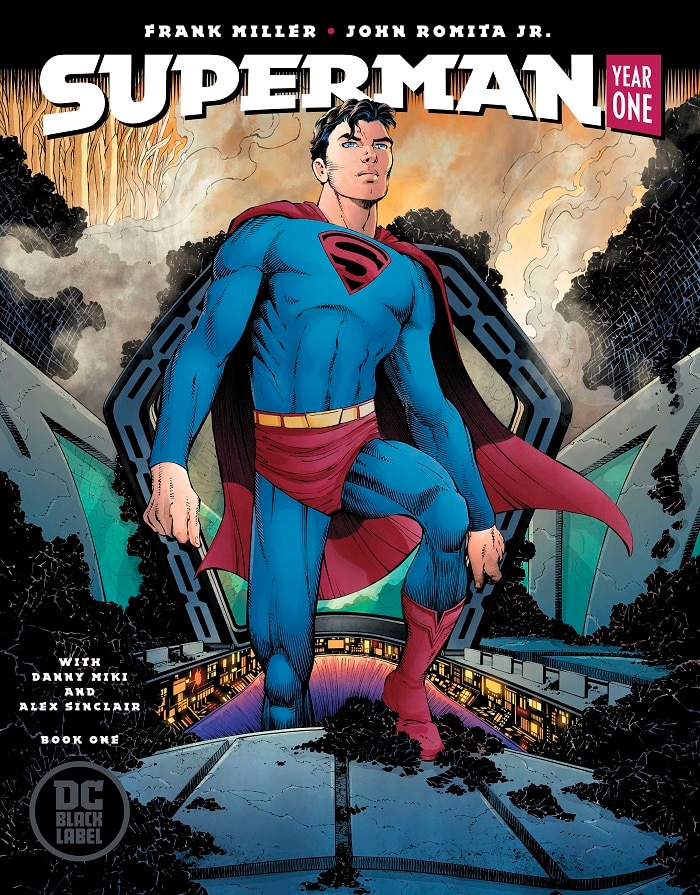 Sweet. Wistful. Nostalgic. Gentle.
Those aren't words that are often associated with the work of Frank Miller, the iconic writer and artist behind Batman: The Dark Knight Returns, Batman: Year One and 300, among many others. Yet, they all apply to this exclusive first look at Miller's new comic with artist John Romita Jr., Superman: Year One. Having spent his entire life in the small farming town of Smallville, 18-year-old Clark Kent is ready to start blazing his own path. But rather than going to college like his parents had hoped, he enlists in the Navy, wanting to see more of the planet on which he's found himself. It's an important, defining moment for the eventual superhero, and one that's unique to Miller and Romita's take on the character.
But even with Clark's amazing powers—or perhaps because of them—danger likely awaits. His parents can't help but worry, even if they realize that they need to let Clark go. In fact, it's worth considering who is actually making the harder choice: the super-powered young man choosing to serve his country…or the parents who have kept him from harm accepting the need to let him find his own way in a world that can be cruel to anyone seen as different or foreign?
Superman: Year One #1 by Frank Miller, John Romita Jr., Danny Miki and Alex Sinclair is in stores Wednesday.