You could say it was only a matter of time, but that doesn't make the news any less exciting.
Deadline announced today that actor Esai Morales will be joining the cast of Titans in the much-anticipated role of Deathstroke, news that not only brings a new marquee villain to the series, but rachets up expectations about where Titans may be going in its second season.
Certainly, the show's description of the character lines up with what fans likely expect: Slade Wilson is known for being DC's deadliest assassin. While serving his country, Slade became an elite soldier before government testing enhanced his physiology to near superhuman levels, putting him on a path of darkness and revenge. To his family, Slade is a father and husband, but to the rest of the world, he is feared by many as the infamous Deathstroke; selling his services to the highest bidder as the ruthless assassin that never gives up and never misses.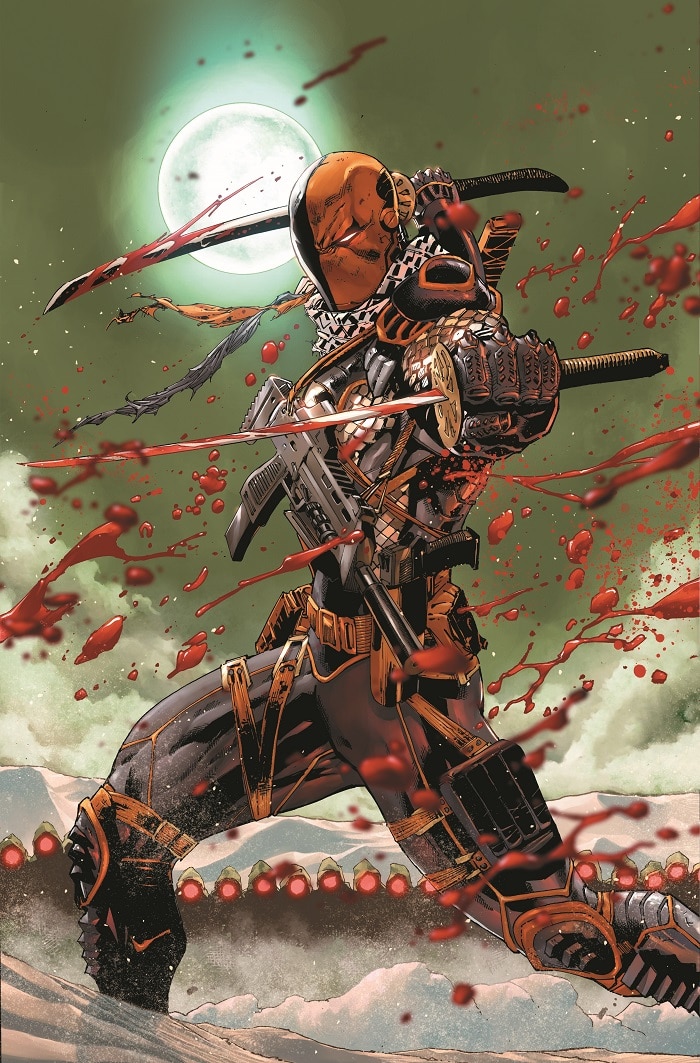 Deathstroke has become one of DC's better-known villains and has gone toe-to-toe with the Justice League. However, as comic readers know, he was created by Marv Wolfman and George Perez as a Teen Titans villain during their iconic NEW TEEN TITANS run. His appearance on Titans will stoke fan hopes of an adaptation of the infamous Judas Contract storyline, though adapting it would take laying some groundwork first.
Outside the world of the Teen Titans, Deathstroke has become a prominent character in his own right, with appearances in television, movies, animation and games. He played an important role on the Teen Titans animated series (which is currently available to watch in full on DC Universe), was a main character on Arrow in its early seasons (played by actor Manu Barrett), has appeared in numerous DC Universe animated movies, was a playable character in the first Injustice game and made a cameo appearance in the Justice League movie played by Joe Manganiello. He's also remained a prominent character in the realm of comics, both as a regular villain and with his own Eisner-nominated ongoing series written by Christopher Priest and drawn currently by Fernando Pasarin. Since his debut, Slade Wilson has developed a fascinating mythology in his own right and has fathered three children—sons Grant and Joe and daughter Rose. All three have gone on to establish costumed personas of their own.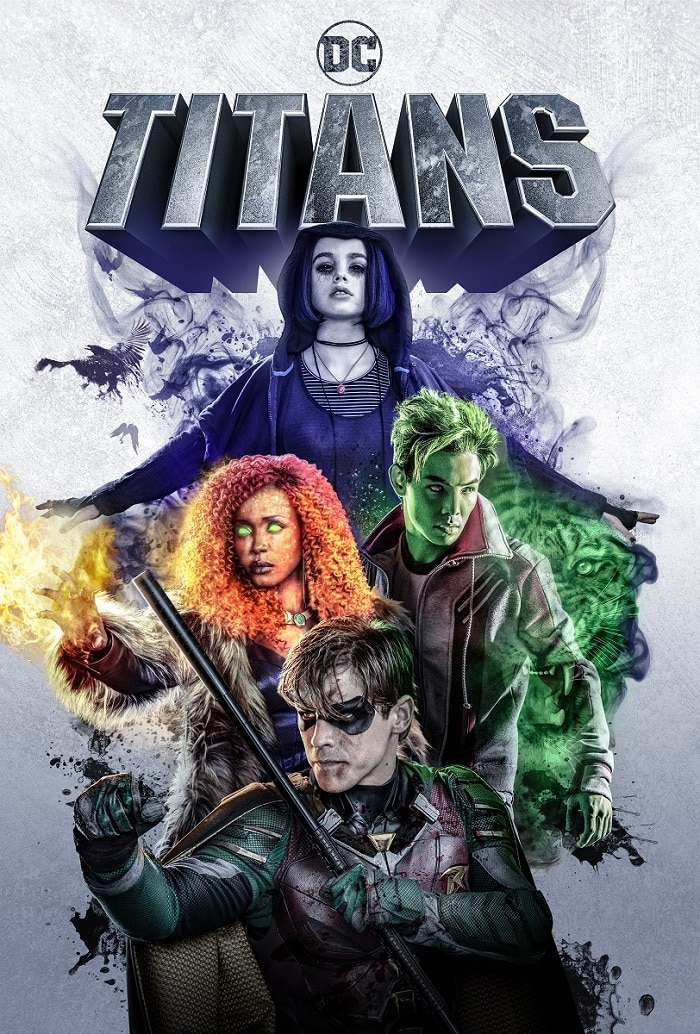 For #DCTV fans, it's arguably Deathstroke's Arrow appearance that will draw the closest comparison—as Barrett's Slade Wilson had the benefit of a deeply satisfying character arc, both as a hero in the show's debut season and as Oliver's primary adversary in season two. Likely differentiating the two, however, will be the character's history with the Teen Titans and their deep well of comic book storylines from which to draw inspiration. Additionally, Titans will likely give us our first "R-rated" live action take on Deathstroke (the character is a sword-wielding assassin, after all), at least judging by some of what we saw in the show's debut season.
As for the man playing him, Esai Morales is no stranger to the small screen, and has established a long career playing crucial roles on tentpole procedurals like Criminal Minds, NCIS: Los Angeles and Chicago P.D. While Titans will mark his first foray into superhero shows, he has dabbled in genre TV, both in the Battlestar Galactica prequel, Caprica, and as a vampire lord in From Dusk Till Dawn: The Series.
Okay, DC fans, now's your time to share your thoughts! Let us know what you think about this cool bit of casting on Twitter and Facebook, and be sure to make sure you're subscribed to DC Universe so you don't miss out on Titans when it returns.