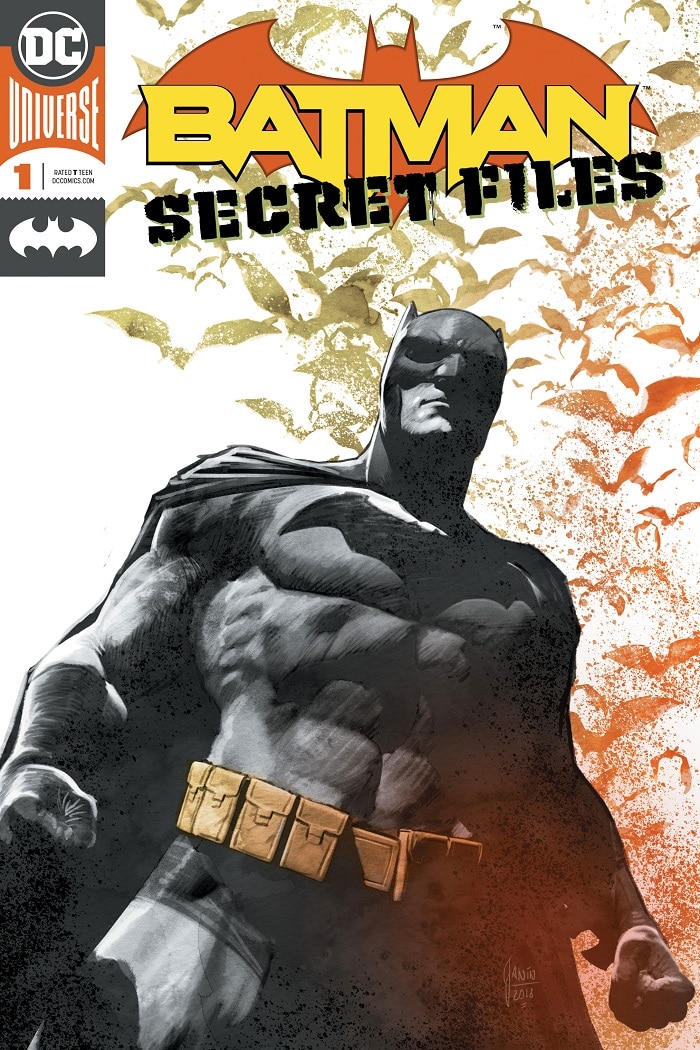 Wednesday's BATMAN SECRET FILES #1 looks at cases from the Dark Knight's past, featuring some of his most infamous villains, all written and drawn by a masterfully curated team of writers and artists.
You wouldn't think a story featuring a talking ape would be the most emotionally powerful of the bunch, but such is the skill of writer Tom Taylor and artist Brad Walker, who draw from the world of DARK NIGHTS: METAL in their closing tale. When a young man named Matt, who has a tie to Detective Chimp's past, finds himself falling in with the wrong crowd, Bobo asks for Batman to intervene and help set him on the right path. But Batman's code is far less yielding than Bobo's, and if Matt's crossed the line into crime, the blazer-wearing simian may regret getting Gotham's Dark Knight involved.
Batman's worked with some unusual partners over the years, but this may be the oddest team-up yet…but could it also be the most effective? After all, Batman and Bobo may be two of the most unusual detectives in the world, but they're also two of the best. See how it all gets started in our exclusive sneak peek at this must-read new Batman story.
BATMAN SECRET FILES #1 by Tom King, Mikel Janín, Ram V, Jorge Fornes, Cheryl Lynn Eaton, Elena Casagrande, Jordie Bellaire, Jill Thompson, Tom Taylor and Brad Walker is in stores this Wednesday.