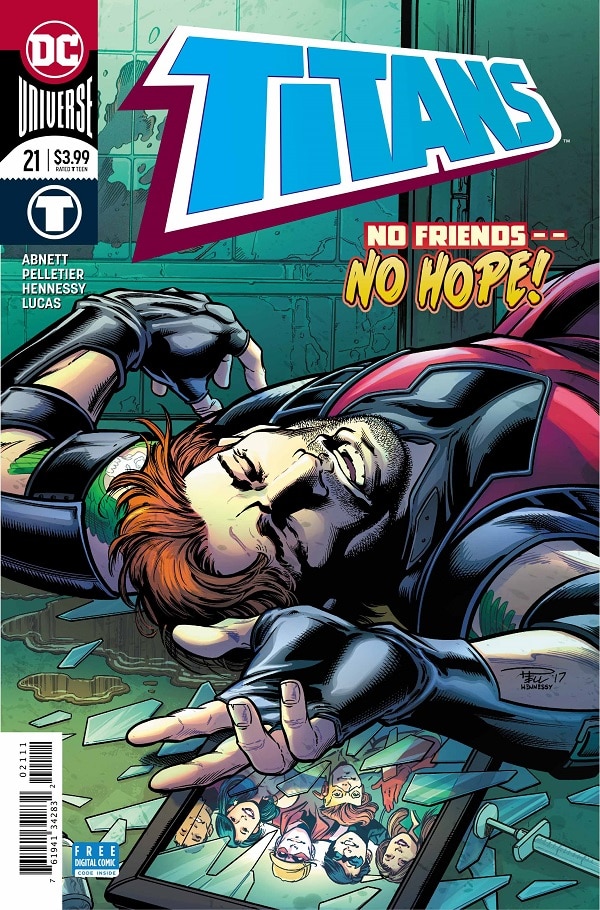 Ah, Monsieur Mallah, how we've missed you and that adorable little brain you're so fond of! It's been a while since we've seen this particular pair of villains within the DC Universe (though they did get a story in last month's YOUNG MONSTERS IN LOVE special), so we're pretty excited to see them show up in TITANS #21 this week. But what's this they're up to? Your guess is as good as ours, but the Brain promises that it will be their ticket to the respect that's eluded them for so long. Speaking of the Brain, anyone else think it would be cool if every now and then he dressed up like a tiki god? We can't be the only people out there who feel this way! Come on, he's got the perfect shape for it!!
Er… I guess this is what they mean when they say they deserve more respect. But…TIKI GOD!!
Okay, well, along with Mallah and the Brain, it looks like things are spiraling out of control for Roy Harper. Are we sure keeping the Titans apart is the right thing to do? Check out our exclusive sneak peek and let us know!
TITANS #21 by Dan Abnett, Paul Pelletier, Andrew Hennessy and Adriano Lucas is in stores this Wednesday.