When Robin burst onto his first cover of Detective Comics, DC showed that its universe was ready to change and evolve with the dynamics of their characters. Legacy is an important theme that runs throughout the DC Universe, and one we've discussed here in this column before. Still, it's such an important theme that to kick off 2018, I'm picking three collections that will be released this month that I think you will not only enjoy, but feature the legacy of the DC Universe.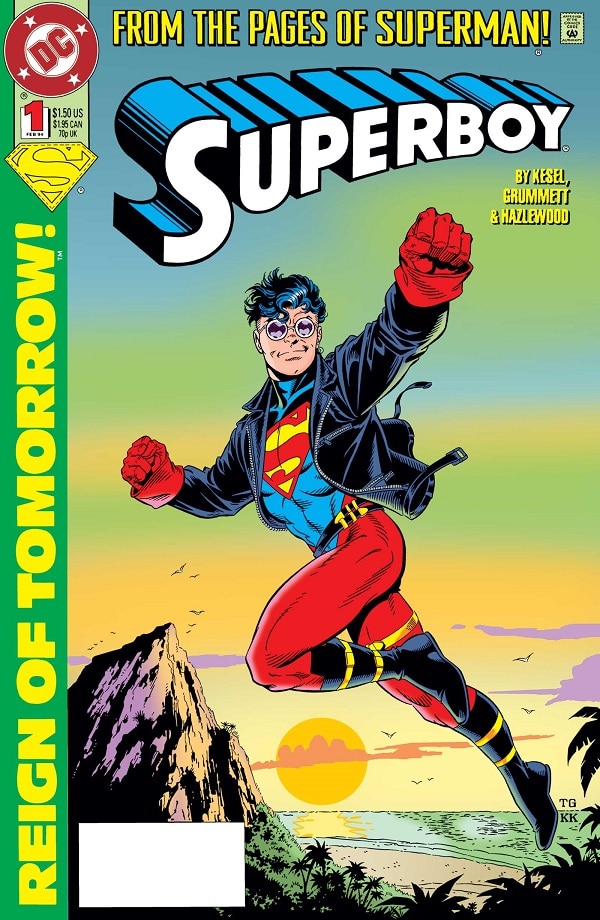 The 1990s were a rich landscape of Superman stories. Not only was this the decade in which Superman gained electric powers and turned blue (a favorite storyline of mine), but Superman was also replaced by four stand-ins including a clone with a penchant for earrings and leather jackets. This replacement Superman soon became known as Superboy and was granted his own solo ongoing series.
Superboy Book One collects the first eleven issues dedicated to Connor Kent, the clone of Superman. At the same time that Steel was sent to Washington D.C. and Supergirl was granted her own solo title, creators Karl Kesel and Tom Grummett sent the Boy of Steel to Hawaii. This Superboy wasn't as pure as his progenitor. He pulled stunts for cameras and was sometimes more concerned with getting time on the beach than he was with saving people.
Let's be honest here, you're probably going to hate this version of Superboy when you first meet him. I did. However, these stories are fun and have a different vibe than most superhero comics. You can feel the fun dripping off the page while you read these issues. This volume shows you the journey of how Superboy becomes more like Superman. Take a dive back into the 1990s and give Superboy Book One a try. It reflects one of the most creative times in Superman's history and gives me hope that someday we'll finally collect Steel's solo series. (Please DC! Please!! Make this happen!)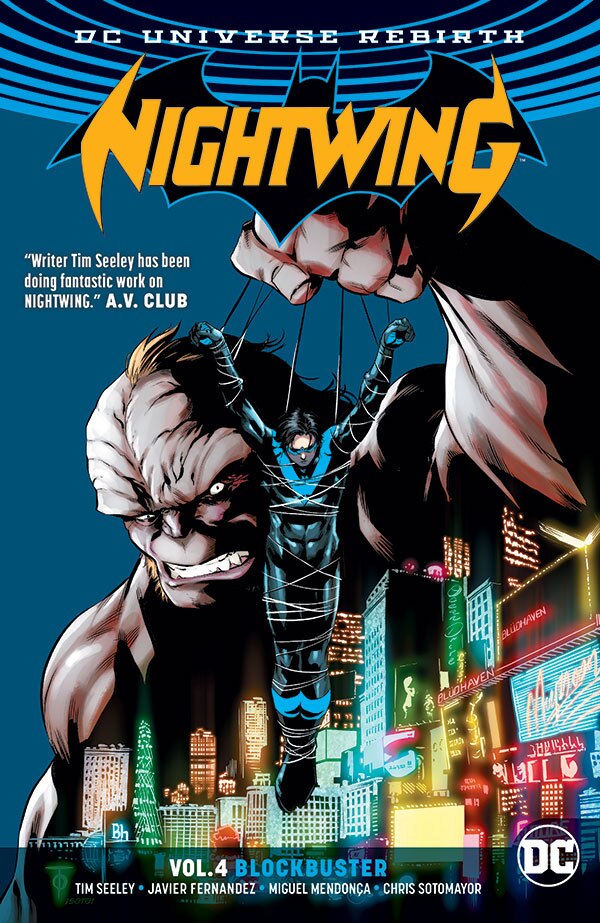 I'm a big fan of Nightwing. Plus, it would be impossible to write a column about the legacy of the DC Universe without mentioning Dick Grayson. Luckily, this month gives us the newest collection from Nightwing's ongoing series that not only looks into the legacy of our titular hero, but his main foe as well.
Nightwing Vol. 4: Blockbuster resurrects Dick Grayson's most important rogue, Blockbuster. If you're not familiar with him, Blockbuster is a creation of Nightwing's first solo series. He skulked in the background of Bludhaven and didn't wait for anyone as his giant body mass allowed him to crack skulls whenever he wanted. This collected edition by Tim Seely reintroduces this ruthless, driven baddie in a new and fresh way.
The journey of Nightwing as he discovers a way to become comfortable with his new home is juxtaposed with Blockbuster's journey to climb up the criminal ladder. The rogue now has the ability to morph his shape so he's not just a power-hungry giant anymore. The latest run of Nightwing has needed a "big bad" for some time now, and it's a big wink to fans of the character like myself that we finally have Blockbuster back in the picture. If you're a fan of Nightwing, this run continues its excellent story in this volume, so make sure you get it.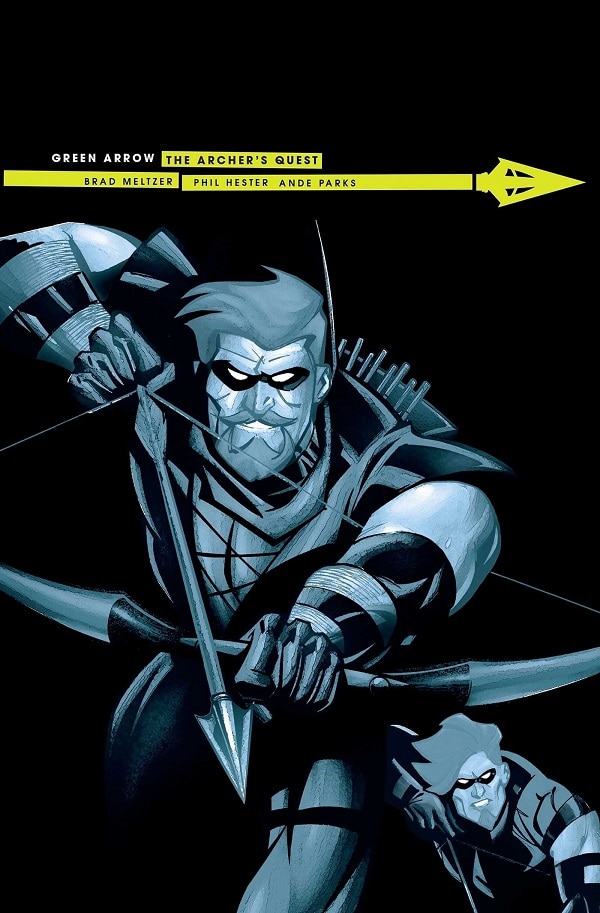 This is the greatest Green Arrow story that has ever been written.
Let me say that again, this is the greatest Green Arrow story that has ever been written. This upcoming release is a new edition of Brad Meltzer and Phil Hester's classic Oliver Queen story. Back in the day, Oliver Queen was killed in an explosion and his son, Connor Hawke, picked up the mantle of Green Arrow. Through supernatural means, Oliver Queen was eventually resurrected and then returned to his own ongoing series.
The Archer's Quest has Meltzer doing what he did best in IDENTITY CRISIS, having Justice League heroes deal with everyday issues. What is it like for a "dead" hero to put his life back together? Oliver Queen goes on an adventure of rediscovery and the writing reexamines all of Oliver's relationships with the DCU. Of course, Arsenal is there as backup for Green Arrow.
The Archer's Quest is an intimate depiction of Oliver Queen and the moments of his history. It's a story that you can read without any context, but the moments become powerful and ground shaking if you're familiar with Ollie's past. The story builds to a powerful climax that shows us that sometimes heroes' biggest enemies aren't super-villains, but life itself. Gear up for the quest and fill your quiver, you won't regret reading this one.

That's it, super friends. Now you know three tales of powerful legacy and how it relates to the DC Universe. I'm jealous if you get to experience any of the stories above for the first time. You're in for some great reading.