The Flash has had a great number of villains that have crossed Team Flash's path over the years since the show's #DCTV debut. Like the comics that inspired them, some are more memorable than others, with some that will stick forever in your memories. Eobard Thawne (in his various incarnations) and Captain Cold are two that I have especially enjoyed seeing adapted to the small screen. As a fan of Battlestar Galactica, when Katee Sackhoff was cast in the role of Amunet Black, I was 1000% on board. She's an amazing actor and a well-known genre player and—I am happy to report—she kicked butt in tonight's episode, "Girls Night Out"!
A quick divergence: Supergirl is normally the show that I go to for all of my feminism fixes, but the development that both Iris and Caitlin have enjoyed in the handful of episodes we've had so far in season four has been tremendous. I loved seeing these characters (and Cecile!) tackle some of their more troubling traits in an effort to remind people in universe and in the television-viewing audience at home that they are as integral and heroic as their male counterparts. I was living for all of the girl power on display tonight!
Who better for the rag-tag ladies' Team Flash to take on than a lady villain? Amunet Black was such an awesome choice to debut in "Girls Night Out." When you look back at her comic book origins, she is known to be an apprentice of the Thinker, and she's obviously here to wreak plenty of havoc before season four is over.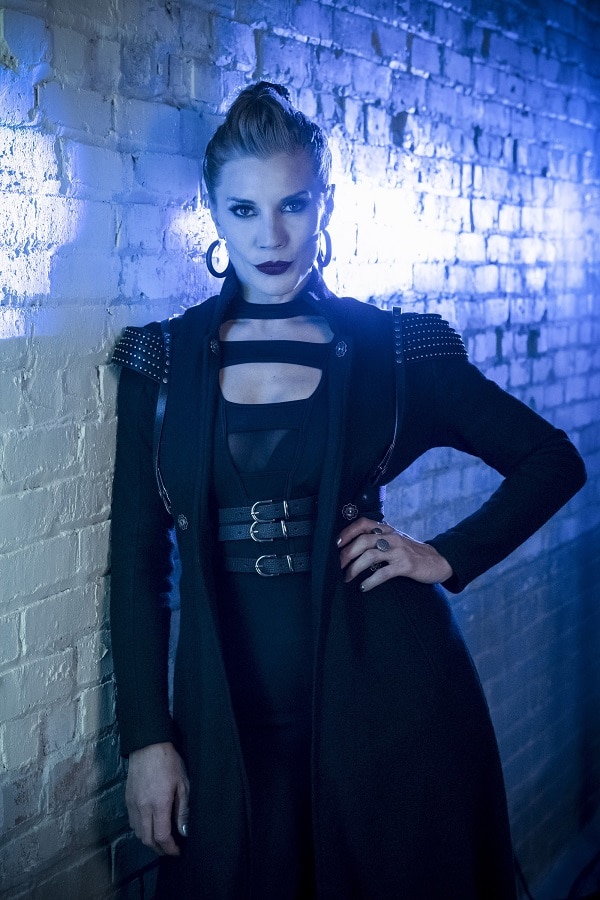 Fun fact: In the comics, she goes on to team up with a bunch of cool Flash rogues that we have seen on the show already and I would love to see her alongside! We're talking the Trickster, Weather Wizard, Magenta, Girder and Pied Piper. (Honestly, I'm just dying for Pied Piper to come back to The Flash!)
In both the comic and on The Flash, Amunet Black runs black market operations and deals in concoctions that can do really cool things like keeping Caitlin's Killer Frost side in check. Since her ice powers emerged, there has been the ongoing question of whether or not Snow or Frost is going to wind up dominating and this episode seems to suggest that it might be the latter. Not only does she have a strong aesthetic (sorry, Caitlin, it's just the truth!), but she can hold her own against the aggressive, offensive power of Amunet Black.
While I do think it would have been awesome beyond measure for Killer Frost and Amunet Black to team up and be villainesses together causing mayhem throughout Central City, it was satisfying to see Amunet Black get taken down at the end of the day.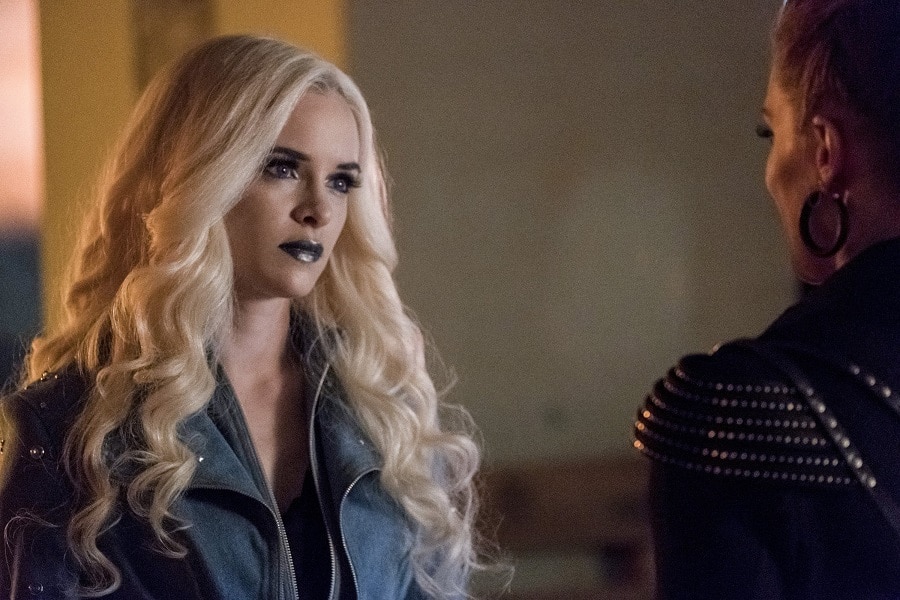 By the by, did anyone else pick up when Iris called her "Frost" rather than "Killer Frost"? This is something that is done in DC Super Hero Girls, and it makes me wonder if "Frost" is going to become the adopted moniker of Caitlin Snow's better aspects as she embraces her ice powers?
Like Frost, Amunet Black doesn't just go by her birthname either. In the comics continuity, she adopts the epitaph of Blacksmith for the metal-manipulation nature of her metahuman powers. Based on the way "Girls Night Out" ended, there is little doubt in my mind that she is coming back, and I would love to see her graduate to the next level of butt-kicking baddies complete with a new name and even more metal constructs. I mean, Amunet Black looked great throughout "Girls Night Out," but can you imagine her with a full suit of armor filings like an extension of the gauntlet she wielded taking on Killer Frost shrouded in ice like a crazy viking queen?
The possibilities are endless!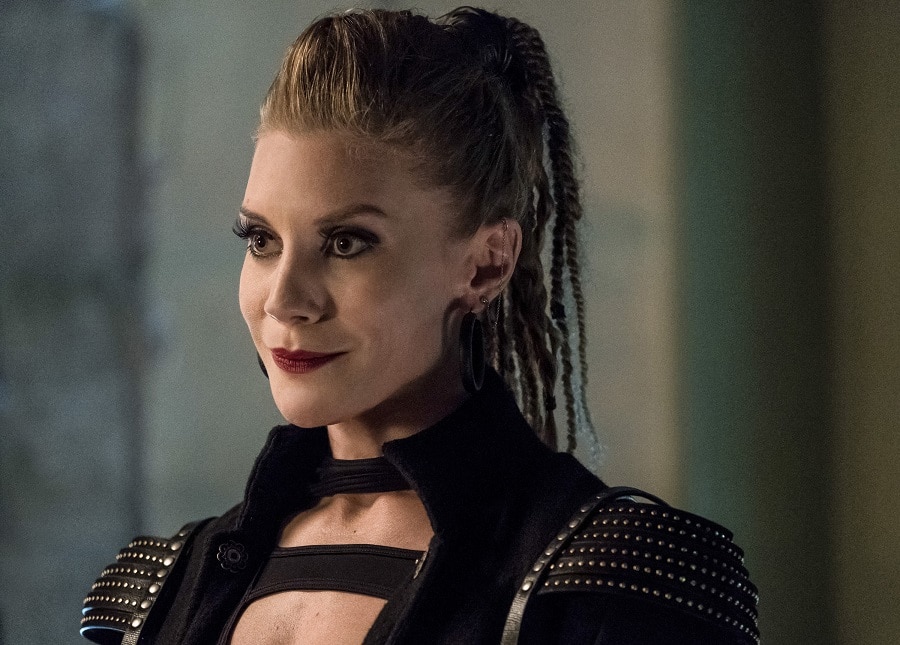 I want to end by shouting out the fact that Amunet Black has had dealings with both Jesse Quick and Jay Garrick, and if you've been around the #DCTV Couch Club for a while, you know how excited I get every time speedsters from another Earth show up to join the ranks of Team Flash!
While I haven't been able to deduce if the English accent is canon to the character or not, I really dug that character choice. In the wake of Julian's absence, there was something that felt correct about its inclusion. It also just opens up the veritable microcosm that Central City is and the scope on which Team Flash is having to operate these days—even when the team comes in the form of four women wearing party dresses.
I had about as much fun watching "Girls Night Out" as the characters would have had supposing they hadn't suddenly found themselves the victim of a metahuman attack. Would love to read your thoughts down in the comments! Who loved Amunet Black as much as I did? Anyone up for more all-lady Team Flash outings?
 
Ashley V. Robinson covers The Flash as a part of the #DCTV Couch Club. You can find her on Twitter at @AshleyVRobinson and on the Jawiin YouTube channel. The Flash airs Tuesdays at 8 p.m. (7 p.m. CST) on The CW.