Clear some space on your DVRs and pop some popcorn, #DCTV is back with a vengeance this week as The Flash, Arrow, Supergirl and DC's Legends of Tomorrow all return. The CW's shared DC Universe left us with cliffhangers galore at the end of last season, and we're dying for some answers. Will Barry Allen escape from the Speed Force? Which members of Team Arrow survived that explosion? And what the heck did the Legends do to time?
Of course, we know the real question that's been keeping all of you up nights: Is the Couch Club going to return?
Oh, my fellow fans… Does Oliver Queen really love to scowl? Does Cisco Ramon have the coolest t-shirt collection this side of Comic-Con? Is reading Sara Lance's little black book the absolute best way to learn about history? Yes, yes and YES! The Couch Club is most definitely returning!
If we've learned anything from all four shows, it's that super heroics are always better with a team, so consider the Couch Club your partners in this season-long mission. Like last year, we'll be posting exclusive follow-up features after each new episode of Supergirl on Mondays, The Flash and DC's Legends of Tomorrow on Tuesdays and Arrow on Wednesdays. These could be breakdowns of the episodes, deep dives into a character's comic book history, arguments about why Slade Wilson would make a much better guy for Felicity than Oliver (she clearly has a thing for bad boys)... In other words, pretty much anything! And like last year, they're all written by writers who are big fans of the show they're covering.
Who are these writers? Well, allow them to reintroduce themselves…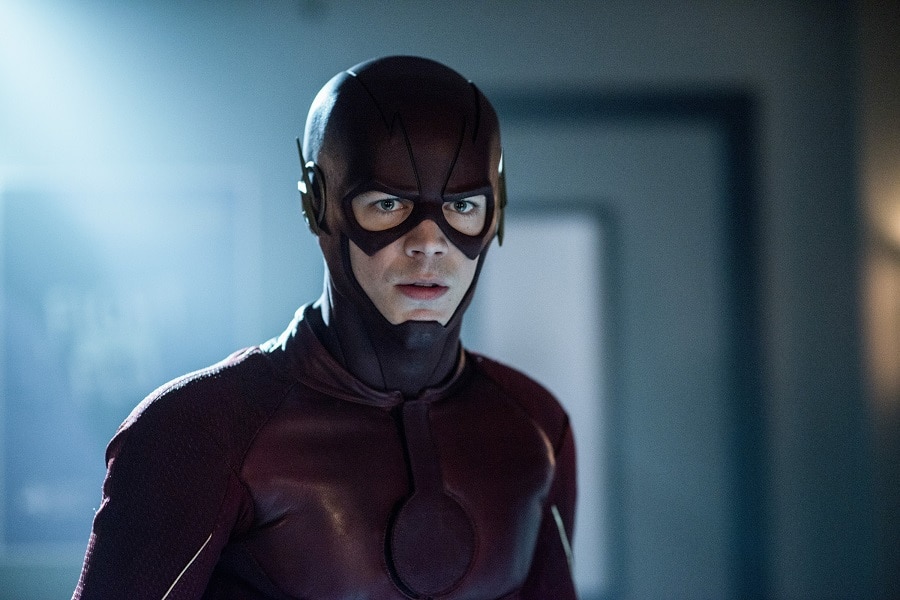 Ashley V. Robinson – The Flash
Hi, I'm Ashley Victoria Robinson and I love Wally West! If you've been following the #DCTV Couch Club since last year then you'll remember me from the Flash article where I extolled the virtues of Kid Flash and the amazing adaptation of Abra Kadabra that we saw last year! You might also have read some of my Titans and Teen Titans reviews floating around this site or seen me in a DC All Access end card.
In Season 4 of The Flash, I'm really looking forward to seeing what it's going to be like for Team Flash to go up against a non-speedster villain for the first time. Plus, I'm pretty fond of the Thinker from my exposure to him in the comics. I'm also hyped for the "Crisis on Earth-X" crossover. "Invasion" was so awesome last year, and I look forward to seeing them top those episodes.
I promise to keep singing the praises of Wally West throughout the next year, diving deep on character origins and theorizing about how characters will crop up in each other's shows. In advance, thank you so much for reading and joining me in the #DCTV Couch Club!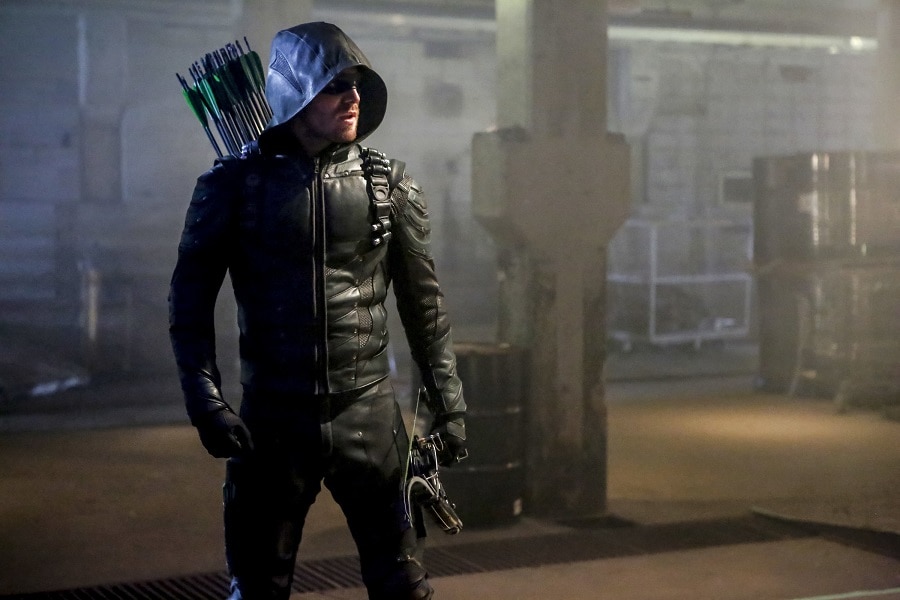 Matt Ross – Arrow
With the new seasons of #DCTV shows right around the corner, I thought I'd take this opportunity to sort of reintroduce myself since it's been a little while since we last interacted…
I covered Arrow for Couch Club last season and had a blast. It was cool to be a part of something new for DC and I was really psyched when I was asked to cover Season 6—especially with the way Season 5 ended! My excitement grew after seeing the trailer for the Season 6. While I don't know what exactly is in store, it doesn't look good for Ollie this season…and we'll all be right there to analyze everything!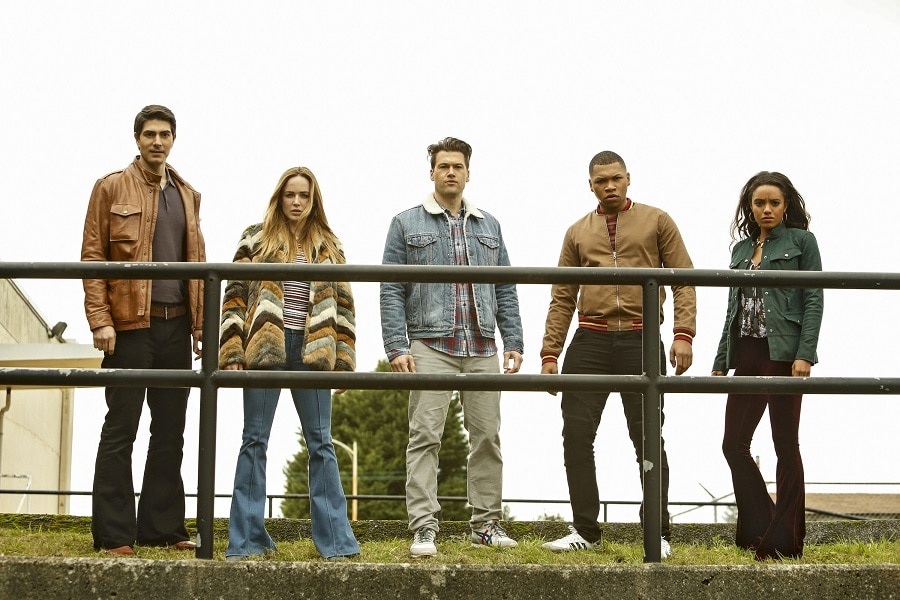 Meg Downey – DC's Legends of Tomorrow
Hey guys! Meg here again, back together with the Couch Club for DC's Legends of Tomorrow Season 3! A broken timeline! An even more dysfunctional team turned found family! A Rip Hunter who has traded in his cool outlaw duster for a suit and tie! Okay, maybe not that last one, but I'm being serious when I say I really want to know just what is going on with Rip this season, maybe more than anything. Talk about a guy who has been really put through the ringer as far as his identity is concerned. I can't wait to see where things end up this year!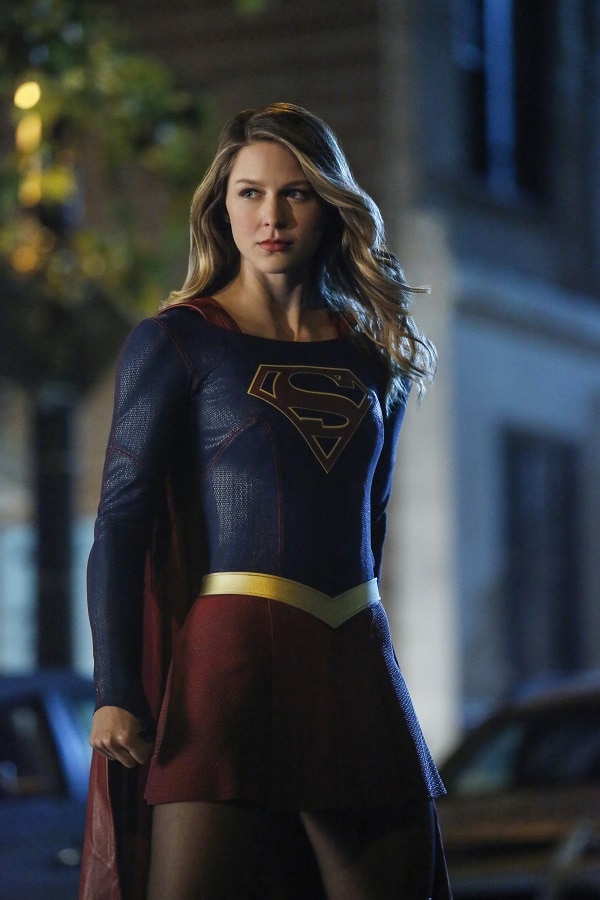 ?????? – Supergirl
"What's this?" you ask. "Isn't anyone writing about Supergirl?"
Yes, someone will absolutely be writing about the Girl of Steel and her adventures in National City. However, we can't quite tell you who that person will be yet. But never fear, Supergirl fans! Until our Supergirl writer is ready to step into the spotlight, our other three Couch Club members will be covering the show for us. Look for Meg Downey's awesome take on the season premiere to go live tonight after the episode has finished airing.
The same goes for all of our columns, actually. You can look for each new Couch Club column to go live immediately after a new episode airs on the east coast. Just remember, they're meant to be read after you've watched the episode, so spoilers are fair game. And we encourage you to comment and offer your thoughts on the episode in the comments area. After all, you're part of the club too!
Now, pass the popcorn, will you? We've got some TV to watch.