She's been a beloved, heroic icon for 75 years, with fans across the world of every age, nationality and gender. Her image has graced comic books, clothing, toys, animation, food, games, art shows and just about everything else you can imagine. Her first live action movie was one of the most anticipated of the year and would shape how she appears in film for years to come. And yet, if Rupert Gregson-Williams, the composer of Wonder Woman's magnificent score, was feeling the pressure, he certainly didn't let it on when we spoke with him this week about his contribution to Diana's first big screen foray.
A newcomer to super hero films, Gregson-Williams won accolades for his soundtrack to last year's The Legend of Tarzan (which, fittingly, also tells the story of a hero driven to protect a world he doesn't fully understand). However, with Wonder Woman, he accomplished something only a few other composers can lay claim to—creating the music that will help define one of the world's most popular heroes for generations to come.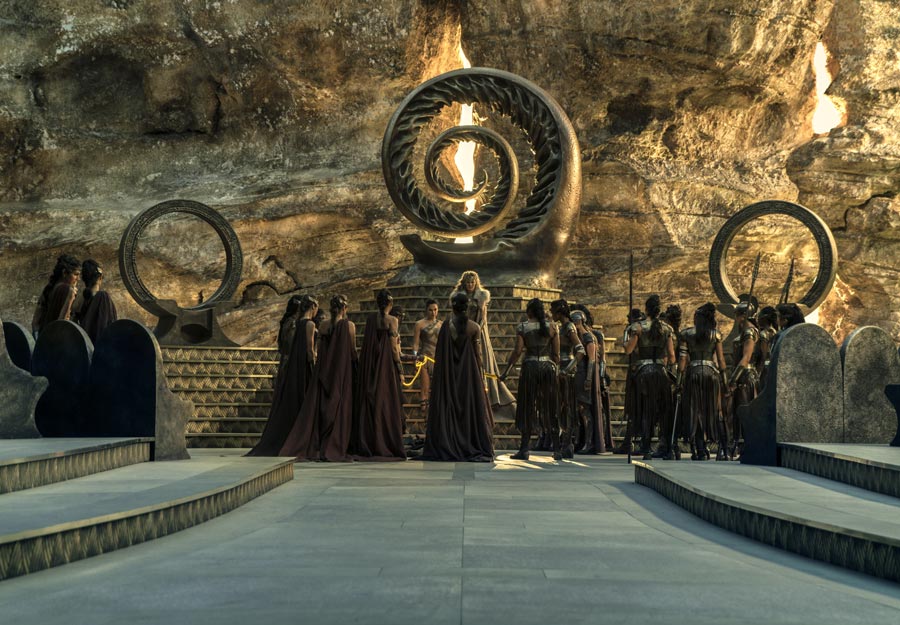 Congratulations on being a part of Wonder Woman's very first movie (and in her 75thanniversary year, no less!). How did you get involved?
Thank you! Patty called me up and asked me to go down and watch some of the movie with her while she was still shooting. I loved what she was doing with it and we got on straight away. Plus, we seemed to share the same taste in music, some of it from the 70's and 80's I couldn't repeat here. That made our first meeting a lot of fun, too.
Wonder Woman personifies many different things to many different people. Are there any of her traits that you especially wanted your music to convey?
Compassion, hope, bravery and strength.
This is the first super hero score you've written, correct? 
Yes, it is. 
Are there any existing scores you looked to for influence?
Wonder Woman is an origin story, so I was keen to find a voice for her that was fresh, although I was always mindful of her theme from Batman v Superman, which I use a few times as her confidence and strengths grow.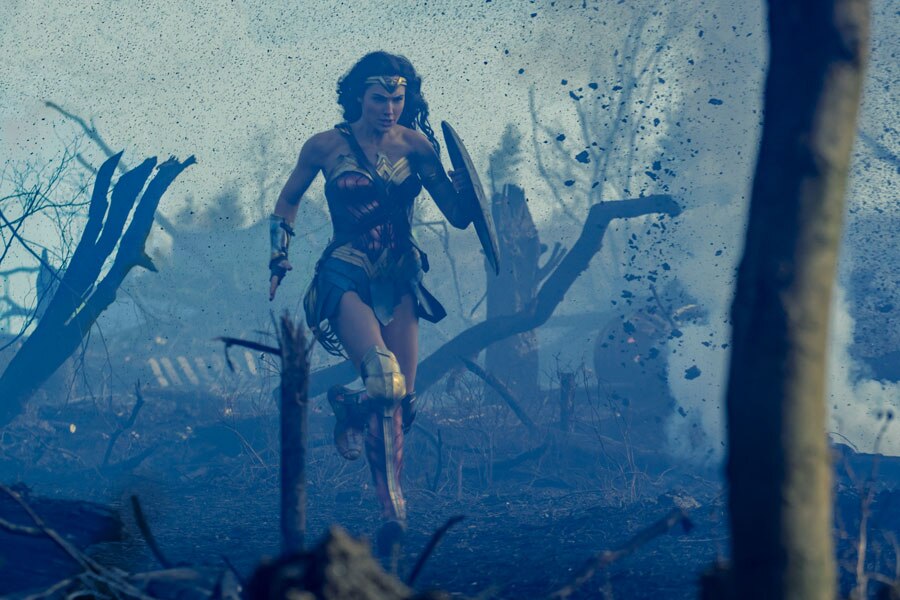 Do you have a favorite super hero score?
I loved the score for Superman by John Williams. It was the first super hero theme in a movie I was aware of, and it blew me away. If I hear the TV theme tunes from Spider-Man, Batman and Wonder Woman, they bring back great memories too.
You mentioned this earlier, but with Wonder Woman's introduction in last year's Batman v Superman, you had a theme to work from. Did you build out from that theme, or did you simply look for places where it made sense to insert it?
Wonder Woman's theme from Batman v Superman represented a confident and powerful Amazonian warrior princess. In this origin story, we find Diana as a young girl, so it was more a question of writing a theme and score-mapping the journey of Diana from a young naive girl to the battling super hero she becomes, where I could use the theme.
It's a very modern-sounding theme. Was it hard to work it into a period movie?
It felt very natural and organic because of the pacing we gave the score to actually get to the full rendition of the theme, which meant we earned it in a way. The score has quite a modern feel to it overall, but also a melodic and classic feel too, I hope.
I've been calling Wonder Woman a super hero film, but it's also a war film. Did that influence the direction that the score took?
I really tried to tell the story from Wonder Woman's perspective. She hasn't met a man before Steve Trevor arrives on Themyscira, yet she experiences everything man is capable of in this movie—love, evil, compassion. I definitely saw the film as optimistic and passionate, not warlike. All the positive things Diana is that transcend the evil of war. The No Man's Land scene is a good example. I didn't write an aggressive or warlike cue, as the scene is more about Diana and her realization of her powers and strength.
We also have the Amazons and Themyscira. Those scenes look and feel different than the ones set in "man's world." Are there elements within your music for those scenes that aren't present in the rest of the soundtrack?
Themyscira is a timeless, wondrous land—peaceful and beautiful. I didn't want to suggest a particular ethnicity to the island. We aren't sure where the island is exactly. The Amazons are descended from gods, so I felt they needed a grandiosity—a beauty. When we arrive in London, which is shot in hues of grey, the palette of music had to change abruptly.
Lasso of Truth time! Do you have a favorite song in the score? What is it?
No Man's Land.

Wonder Woman: Original Motion Picture Soundtrack is now available for purchase, stream or download.