It's been phrased differently over time, but Murphy's Law basically breaks down to this: Anything that can go wrong, will go wrong.
It's safe to say that this pretty much sums up tonight's episode.
But I'd like to step back for a brief second. I saw something in the comments section of last week's column that I've noticed for a while now and it looks like others see it, too.
Curtis aka Mr. Terrific—err, Mr. Comedian?
When Ollie was putting his team together and we saw Curtis slowly developing into Mr. Terrific, I was really excited. As a big fan of his character in comics, I was initially on board with Arrow's take on the character. I liked the plucky disposition and could even get on board with the low self-esteem angle, but as the weeks have gone on, the shtick has kind of worn out.
What happened?
Mr. Terrific is an athletically gifted and extremely smart guy. He's a character that can beat you physically or mentally—often times, both ways. He always seemed like the glue that held the team together a lot of times in Geoff Johns' JSA run. But this version of Mr. Terrific seems to have traded potential growth and character development throughout the season, for cheesy one-liners and self-doubt. This kind of flows into my next point…
If it wasn't clear before, it should be crystal clear now: Prometheus is superior to Ollie and his team on every level.
Tonight proves it.
It took how many people to figure out how to get Ollie and Felicity out of Prometheus's trap? Five? Actually, seven, if you count Ollie and Felicity working from the inside.
And guess what?
That was all part of his plan.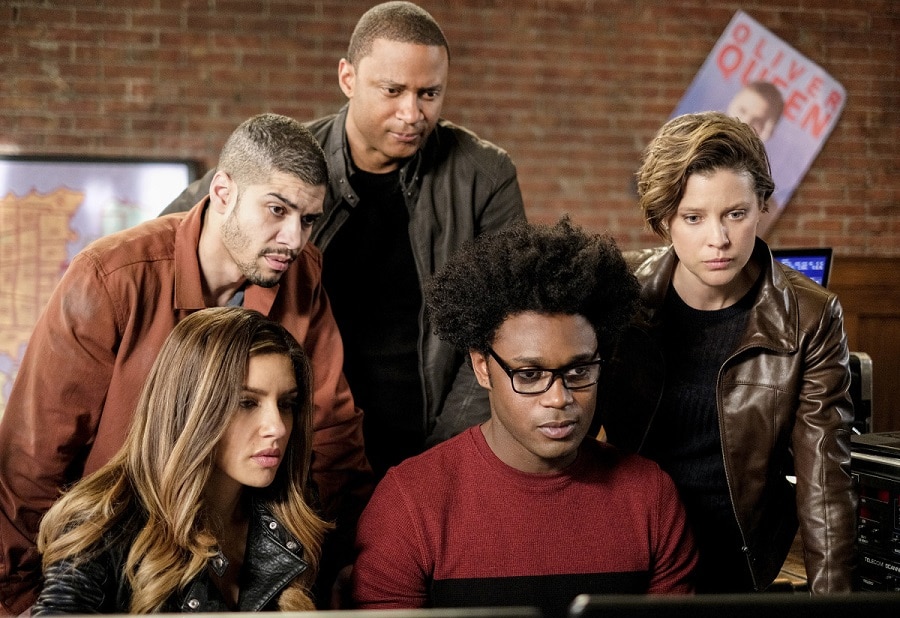 Ollie says it himself—he isn't trying to kill him. It was more to keep him occupied, while Prometheus enacted the second part of his plan: Get to Ollie's son.
By the way, did anyone else cringe when Ollie said that Prometheus didn't know where his son was.
Dude.
Are you serious?? The guy has been ten steps ahead of you the whole time! He put you through hell, messed you up physically and mentally, turned your world upside down and was able to reach you in ways (and through channels) you didn't think were possible. Is it really that far-fetched to think he would know who your son is and where he might be?
It's this kind of thinking that Prometheus uses against Ollie. His naiveté (or stupidity, depending on how you look at it) is how Prometheus gets the edge over him and his team.
I don't know if it was intentional, but I liked that the writers included that. It certainly illustrates how differently Ollie and Prometheus' minds work. It also demonstrates how it has caused Ollie to wind up in some of the situations he's found himself in this season.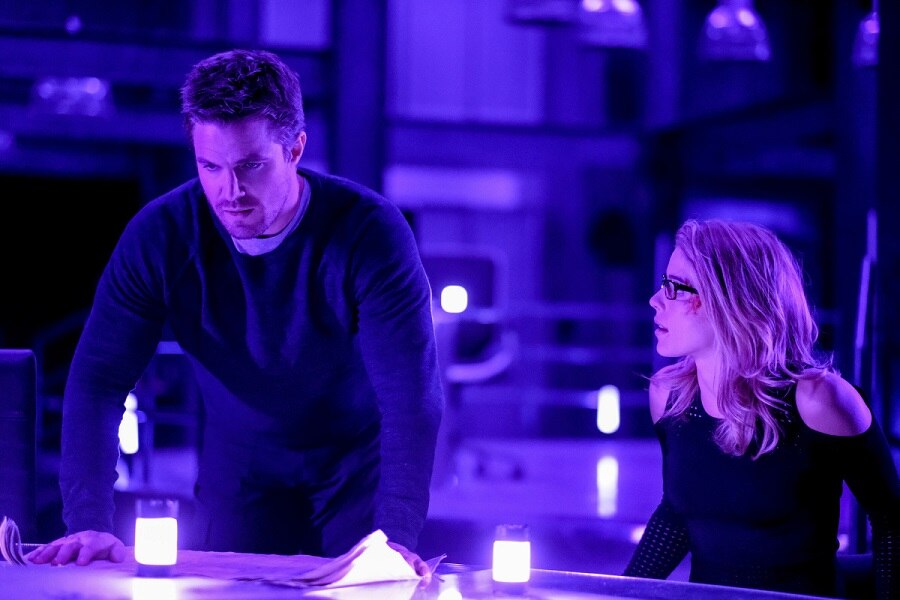 Did you catch what the episode was really about, though?
Sure, the Murphy's Law element was in full swing—every time you thought it couldn't get worse, something else happened to add to the drama. But that's not what tonight was really about.
What I took away from this episode was further proof that this team (when it wants to) can really function well and accomplish great tasks.
Teamwork—that's the real meat and potatoes.
Yeah, Diggle and Lyla are having issues and there's tension between Ollie and Felicity and Curtis and Rene don't always see eye-to-eye. But in the end, when they have to take care of business, they can do it.
It's hard to not be drawn in by this concept—it's universally appealing. True teamwork transcends all boundaries.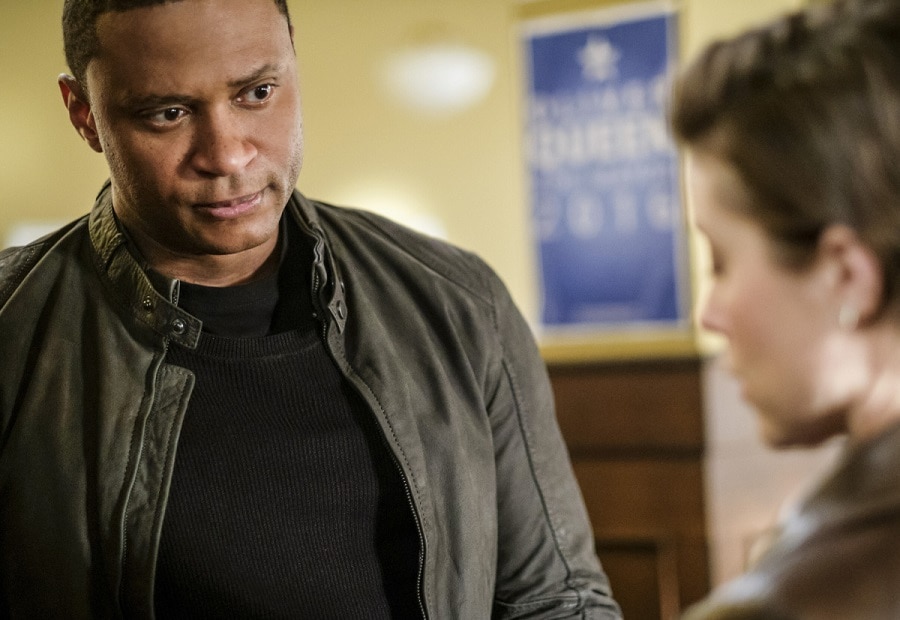 I'm unsure where they might be going with this concept of whether or not Ollie truly enjoys killing. I thought that was put to rest an episode or two ago when he seemed to move past it, but it does keep that interesting angle alive…
I mean, it does kind of bring up the idea of whether it's natural or learned behavior. Prometheus is always saying he and Ollie are essentially cut from the same cloth. He's right—both men suffered tragedies that fueled them on a path of revenge. But what's even more interesting is that both men were trained by Talia al Ghul…
I think Ollie needs to look beyond Prometheus if he wants to really get to the root of his issues.
Until next episode,
Matt
 
Matt Ross covers Arrow as a part of the #DCTV Couch Club. Catch new episodes of Arrow Tuesdays at 8 p.m. (7 p.m. CST) on The CW.