If you've been hoping to see the theatrical antics of Abra Kadabra on The Flash, there's no need to say the magic word…
DCComics.com can exclusively reveal that actor David Dastmalchian has been cast in the role of Abra Kadabra on The CW series and will be appearing on the show later this season. Described as a criminal from a distant future whose advanced technological powers seem like magic, the time-traveling Abra Kadabra (David Dastmalchian) holds a secret the Flash will stop at nothing to uncover.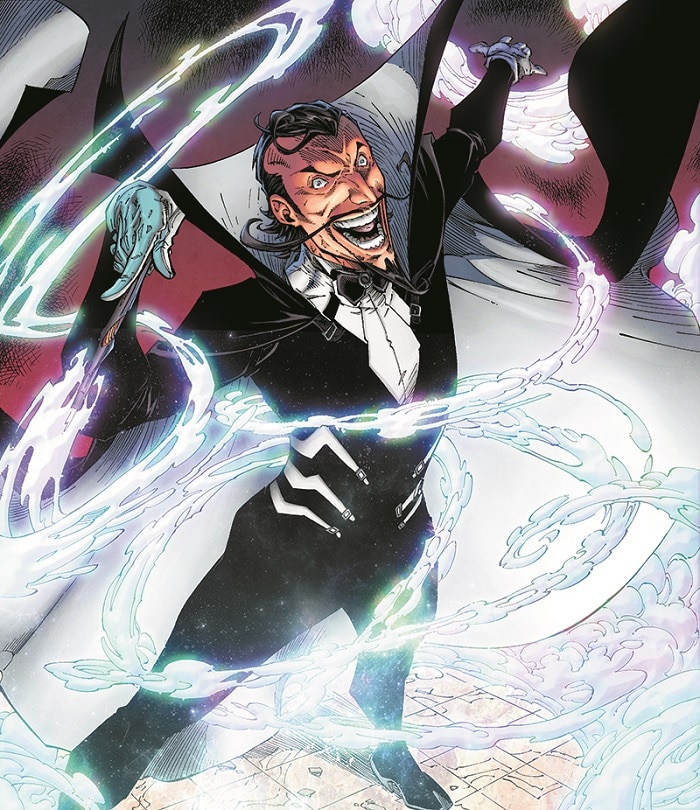 If you're new to the character, Abra Kadabra dates all the way back to 1962, marking his first appearance in THE FLASH #128. A magician from the 64th Century, Kadabra travels back in time to our present day to become famous, only to find himself continually thwarted by the Flash. While Kadabra is a stage magician and his appearance reflects it, the "magic" he uses to impress today's audiences and fight the Scarlet Speedster is actually 64th Century tech. He has no actual magical powers, though in one notable storyline, he was temporarily given the gift of sorcery thanks to a deal he made with the Green Lantern villain Neron.
Abra Kadabra also recently played a key role in Rebirth. In the monthly TITANS series, it was revealed that he was the villain responsible for Wally West's disappearance from the DC Universe. So The Flash's Barry and Wally would do well to tread carefully when Kadabra appears on the show!
If actor David Dastmalchian looks familiar to you, it's because this isn't his first role in a DC project. Earlier this year, he made a memorable appearance on Gotham as Jerome acolyte Dwight Pollard. He also had a small role in Christopher Nolan's The Dark Knight early in his career.
So what do you think? Are you excited about this magical bit of casting news?