Tune in to AMC's 'Geeking Out' on Sunday, September 11 at Midnight/11C for an exclusive behind-the-scenes look at DC Collectibles featuring never before seen statues, action figures and more!
This Sunday, DC Collectibles is granting AMC's Geeking Out top-level security clearance to explore the company's offices and receive a sneak peak at the exciting new action figures, statues and collectible items coming out in the next few months. From action figures that were never produced, to fan favorite lines such as Batman: The Animated Series and DC Bombshells, DC Collectibles' Jim Fletcher gives Geeking Out host Kevin Smith an inside look at how these spectacular figures are made. There are also quite a few "geeking out" surprises, so you don't want to miss it!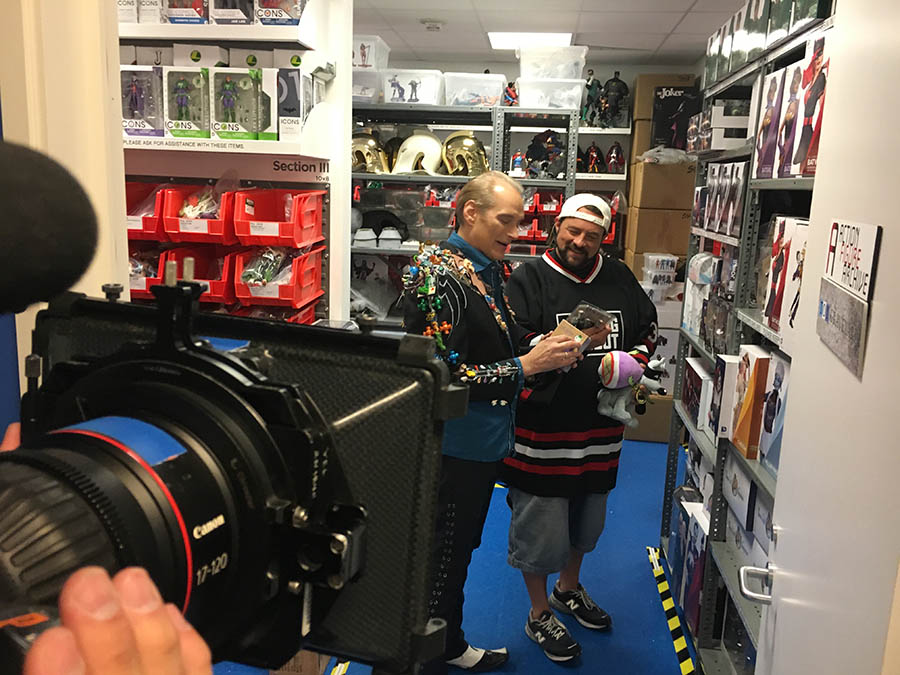 The episode airs Sunday, September 11 at Midnight/11C.
About AMC's Geeking Out
Hosted by Kevin Smith (Comic Book Men, Clerks) and Greg Grunberg (Heroes, Lost, Star Wars: Episode VII – The Force Awakens and graphic novel Dream Jumper), Geeking Out is a 30-minute talk show that takes a timely look at pop culture through a fanboy lens and features celebrity interviews, discussion and out-of-the-studio segments.