In the opening pages of this week's new one-shot JUSTICE LEAGUE: REBIRTH #1, Superman is dead. Batman, Wonder Woman, and the rest of the Justice League are coping with the loss of their friend and fellow team member.
In the wake of this tragedy, a new one begins as an alien form called a Reaper has come to Earth, and it wants to harvest humanity to be its slaves! And it hasn't come alone…
Despite the efforts of Batman, Wonder Woman, Aquaman, The Flash, and Cyborg, the JL are outnumbered, and the situation is dire. They soon call for reinforcements… The Green Lanterns! Welcome to the Justice League, Simon and Jessica! 
Meanwhile, Clark White, the newly discovered Superman living in hiding on this earth, is faced with a choice: To stay hidden to protect his family or to join the Justice League and protect their new world. Lois persuades Clark to remember who he is and what he stands for… and that a Justice League needs a Superman.
Then This Just Happened: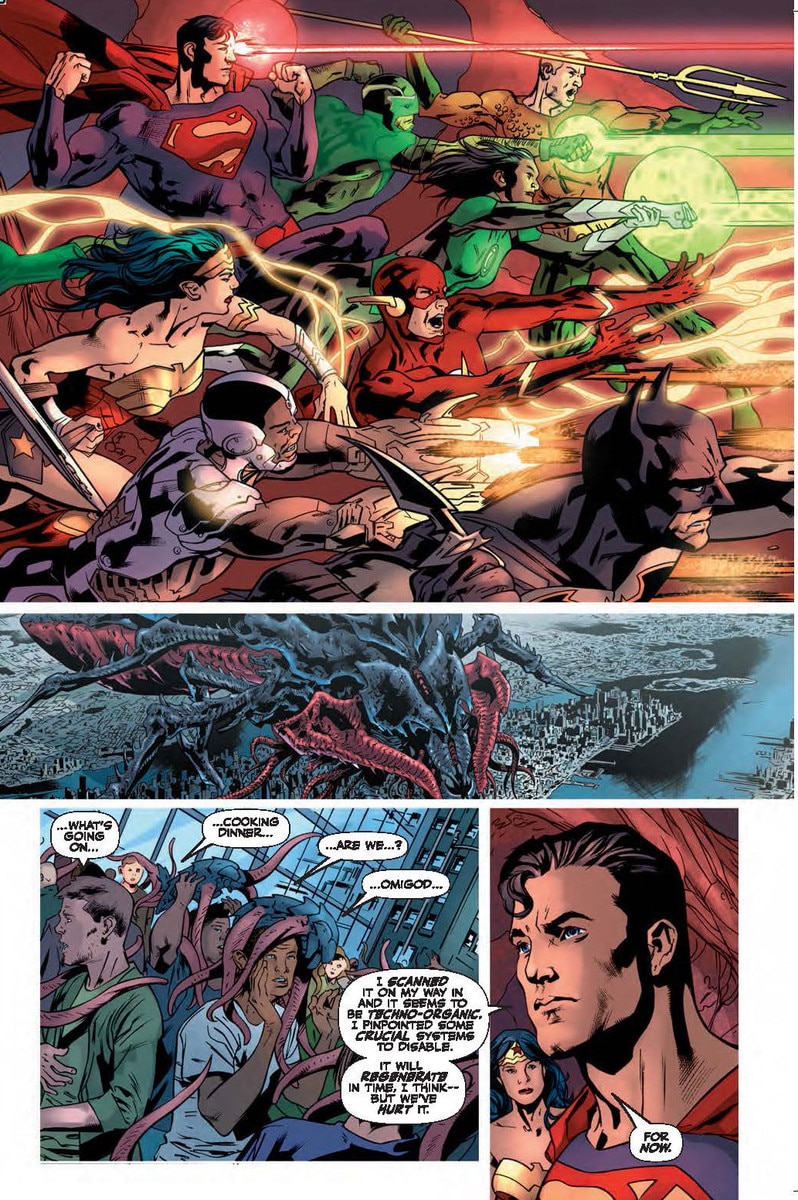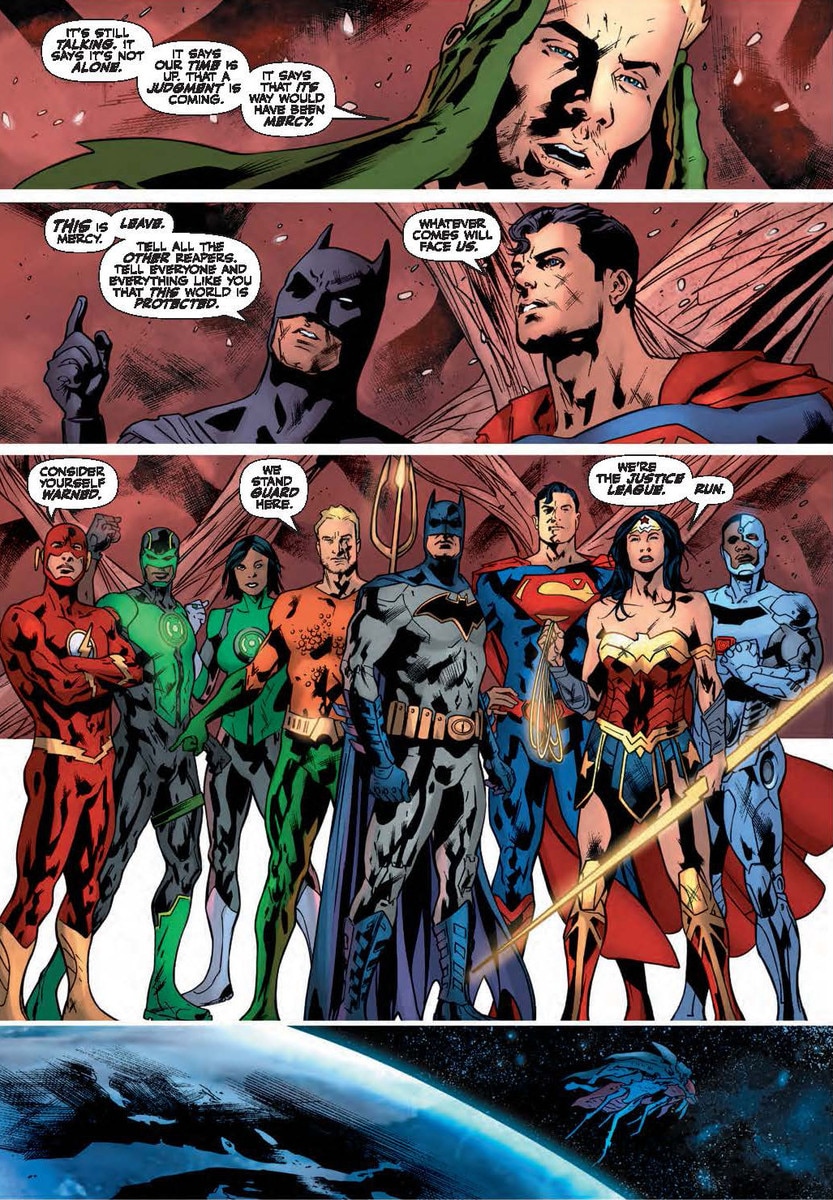 Superman, Wonder Woman, Batman, The Flash, Aquaman, Cyborg, and the Lanterns Jessica and Simon stand together as THE JUSTICE LEAGUE!
The team looks complete, but can the Justice League of this earth trust this Superman, a stranger to them all and a painful memory of the man they only recently lost? Only time will tell.
Read more from writer Bryan Hitch and artists Daniel Henriques and Scott Hanna (inks), Alex Sinclair (colors) and Richard Starkings and Comicraft (letters) in the one-shot JUSTICE LEAGUE: REBIRTH #1! Can't wait for more? JUSTICE LEAGUE #1 hits shelves in 2 weeks, July 20th!