No one needs protecting from this secret.
The assassin Pilgrim targets Rip Hunter and his team by going after their younger, more vulnerable selves. They race around the timeline to stop her, and we meet all sorts of familiar faces along the way. (Did you see all of Quentin Lance's hair?!) As the team tried to keep a step ahead, they made a new plan to go after Rip and found at least one secret.

Want to continue discussing #DCTV Secrets? Set your course for #DCTV on Twitter and see what clues others have found!
Stop traveling into the future now if you don't want to know more. But you know you want to keep going.

Take the Advice of a Stranger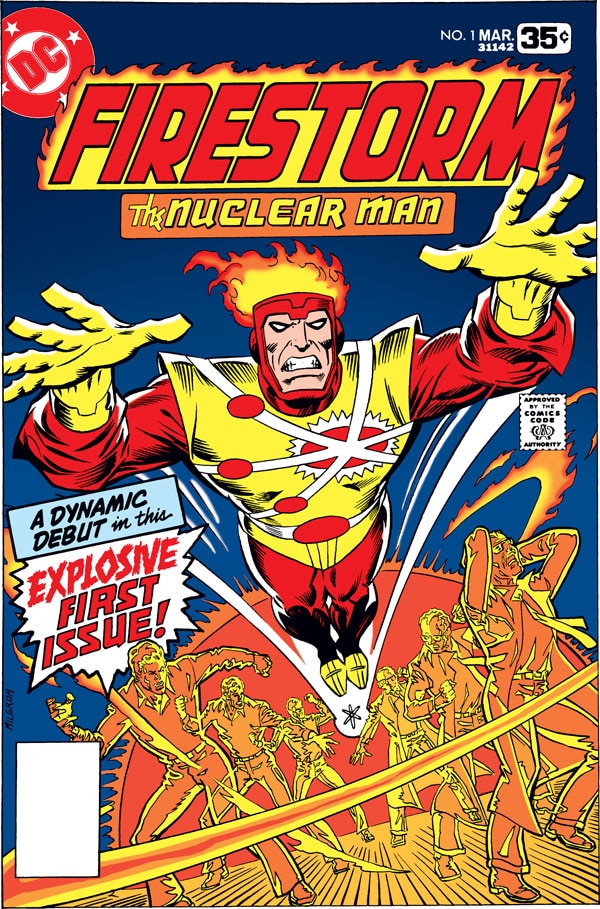 Rip and Snart borrow the newborn Martin Stein from his parents—and manage to do so rather easily, by the way—and Rip gives Martin his name in the process. Martin's dad was planning to call him "Gerry" until Rip suggested Martin. The original name, of course, is in reference to one of Firestorm's co-creators, Gerry Conway. He created the Nuclear Man along with Al Milgrom in March 1978.
The fiery Ronnie Raymond and Martin Stein duo first appeared in FIRESTORM, THE NUCLEAR MAN #1. Conway also worked on titles such as BATMAN and JUSTICE LEAGUE OF AMERICA.
We're jumping into the future next week! We'll meet you there.