You've spent months getting to know the attendees of Super Hero High in DC Super Hero Girls, and now it's time to bring the action into your homes. Mattel's toy and fashion apparel arrived at Target stores this week. The DC Super Hero Girls collection has taken over end cap displays and based on reactions on social media, the girls are a hit!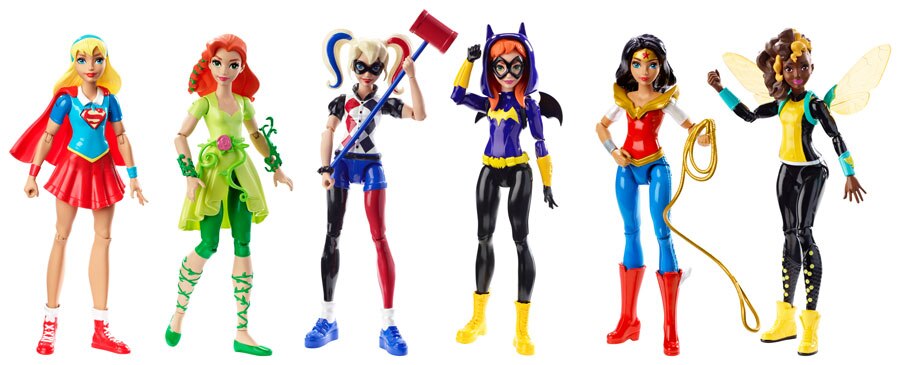 The toy launch marks a few key industry firsts: It's the release of the first ever six-inch action figure designed for girls, the first 12-inch collection of action dolls and the first ever action role play toys for girls. Which brings us to the next point: Exactly what merchandise is available? The following characters all have both six-inch action figures and 12-inch action dolls: Wonder Woman, Supergirl, Batgirl, Harley Quinn, Bumblebee and Poison Ivy. If you're ready to get in on the action and save the day, you can also find role play toys and accessories such as Wonder Woman's shield, Batgirl's utility belt and costume accessories like capes and masks.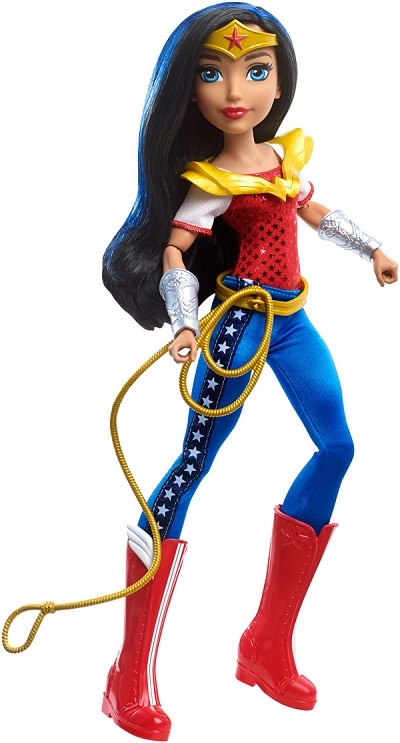 Action figures…and action dolls? What's the difference between the two? Well, we've already mentioned the size—action dolls are twice as big as action figures. The action figures are made of durable plastic and come with multiple points of articulation so you can really capture those dynamic action poses and create your own Super Hero High stories. The action dolls have plastic components but also feature detailed fabric clothing and accessories as well as realistic hair. Like the figures, the dolls are built for action and are highly poseable.
Have you spotted DC Super Hero Girls in stores? Share photos on social media with #DCSuperHeroGirls and let us know what you've purchased in the comments. Also, keep your eye on DCComics.com for more great posts on DC Super Hero Girls all months long!