The holidays are upon us and another year is in the books. But before we move on to the excitement of next year, we wanted to take some time to look back at 2015 and to reminisce about a few of the great things it brought to the world of DC Entertainment. Whether it was a remarkable development inside one of our comics, a cool, game-changing twist that played out on the screen, or a real-life change that will impact the comics, movies, TV shows, toys and games that you'll be seeing from us in the future, this year had no shortage of moments that stood out. However, some resonated more than others. Some really stood out. These are DCComics.com's "Ten Moments that Mattered" for 2015.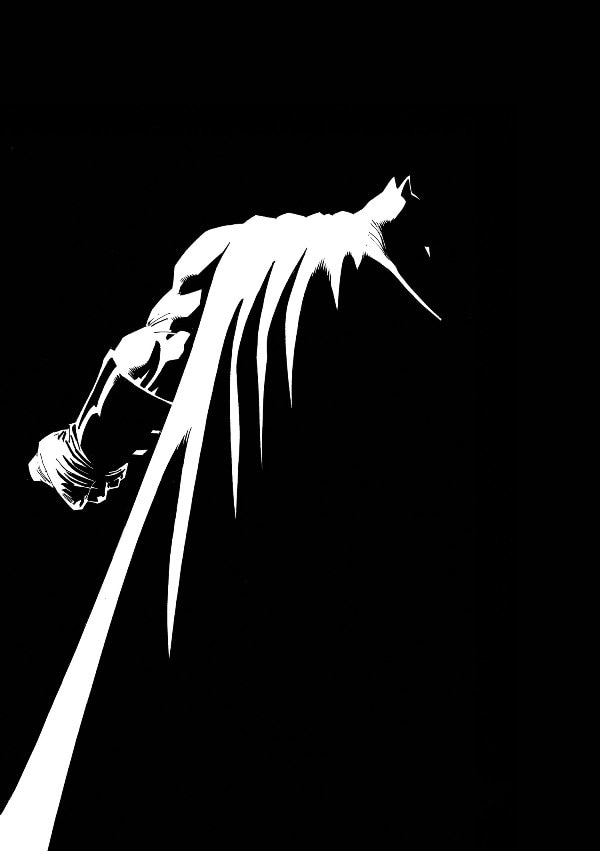 It was the book that no one expected to see. Yet in 2015, we not only learned that Frank Miller would be returning to the world of his iconic THE DARK KNIGHT RETURNS for a third miniseries, DARK KNIGHT III: THE MASTER RACE, but also were treated to the first two installments.
A perennial bestseller and one of the most influential comic book stories of all time, The Dark Knight Returns has been read and reread by millions of readers. It helped to usher in a new comic book age of darker, more sophisticated storytelling often aimed at mature readers and helped the medium shed its persistent "comic books are for kids" label. More than that, it reinterpreted Batman as a driven, brooding and occasionally brutal vigilante who often takes his idea of justice right to the edge. Its influence can be seen in not only every Batman comic written since, but in nearly every cinematic interpretation—all the way down to next year's Batman v Superman: Dawn of Justice, which finds the Dark Knight and the Man of Steel trading blows in much the same way as they did in The Dark Knight Returns' blistering climax.
Any time Miller returns to this world, it's noteworthy. But Dark Knight III matters for many other reasons as well. For starters, it marks something of a return to comics for Miller after taking an extended break, as well as his first DC Comics project since ALL-STAR BATMAN AND ROBIN, THE BOY WONDER #10 in 2008. It's also the most collaborative Dark Knight series by far. Brian Azzarello is co-writing the script with Miller, Andy Kubert is penciling the main story, and a bevy of artists—including Miller himself—are drawing the minicomics that complete the story.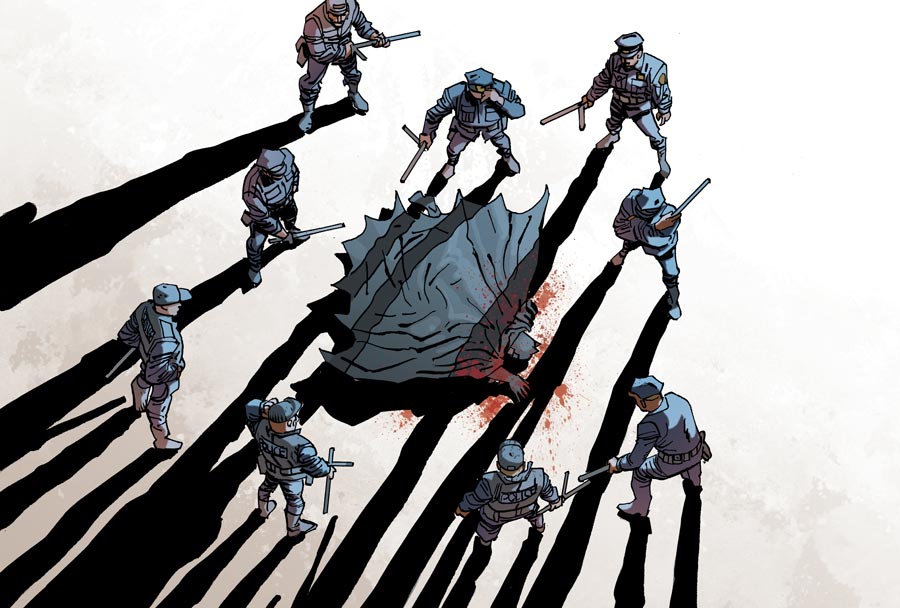 None of which would really matter if the book were inconsequential, but it's not. Frank Miller's Dark Knight has always been best when it's informed and driven by the world outside our door. Think of The Dark Knight Returns' nationalism and near nuclear annihilation, or the youth movements of THE DARK KNIGHT STRIKES AGAIN. Dark Knight III is proving to be no different, with a debut issue that features Batman fighting against the police, who in turn deliver a violent beatdown to the hero at the end of the issue. It's a dramatic reflection of the brutality criticism that seems to have become commonplace when talking about law enforcement today.
Will Dark Knight III: The Master Race ultimately have the legacy of its 1986 forerunner? That remains to be seen. But with the series off to a stellar start in both sales and reviews, it's clear that many are happy to be along for the ride.
Be sure to check DCComics.com again tomorrow for another moment that mattered in 2015. And don't forget to grab DARK KNIGHT III: THE MASTER RACE #2, which is now available in stores and as a digital download.