One Perfect Panel is a recurring feature that identifies and examines noteworthy comic book panels, presenting them for your appreciation and discussion. Some of these panels will be epic in scale, while others will be quiet character beats, but all will be masterful in composition and impact.

From The Twilight Children #2
Art and lettering by Darwyn Cooke
Colors by Dave Stewart
THE TWILIGHT CHILDREN #3 is in stores this Wednesday, but nearly a month after we read it, we can't stop thinking about the image that opens issue #2. Beneath the series title and credits, we see a forlorn looking Bundo holding a black and white photograph with no context provided until the flashback sequence that unspools over the next few pages. There we discover that the photograph is actually of a younger Bundo with his family—a family we didn't even know he had prior to this issue.  We get a glimpse into the beachside layabout's past life and discover the shocking events that led to the apparent death of his wife and children. Suddenly, Bundo's current state makes a lot more sense, and the image below that kicks off the second issue, masterfully rendered by Darwyn Cooke and Dave Stewart, becomes even more poignant and sad.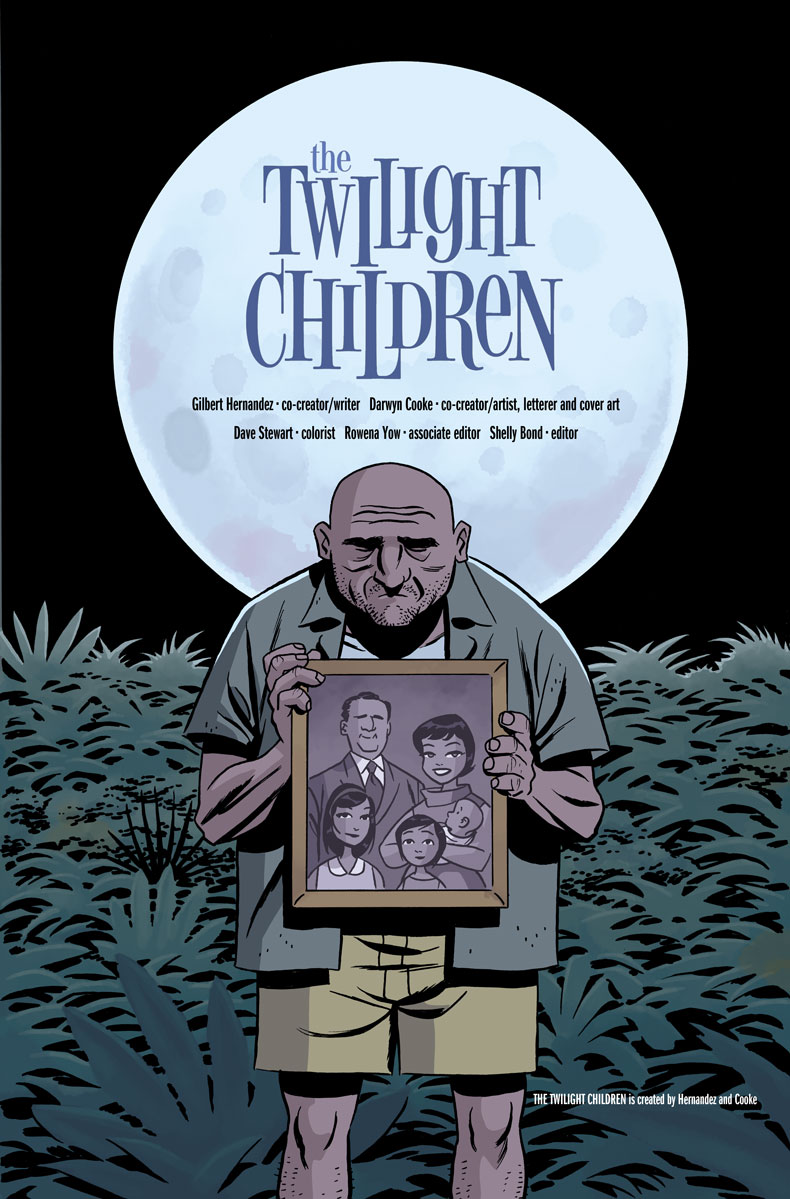 Feel free to share this panel—or other favorites of yours—on Twitter and Instagram using the hashtag #OnePerfectPanel. You may also use the hashtag to share your own Perfect Panels.