There have been a lot of surprises around the DC Universe of late, but one of the biggest has to be the revelation that Pre-Flashpoint Superman and Lois Lane, along with their son, Jonathan, are alive and well and living anonymously outside Metropolis. In SUPERMAN: LOIS AND CLARK, we learn that after the events of CONVERGENCE, Kal-El and his family escaped into Earth Prime, witnessed the birth of the current Justice League and chose not to intervene with this world's super heroes. Instead, they've lived quietly off the grid, helping anonymously through her writing and his super-powers, but always staying unseen. At least, until a new threat emerges, threatening to shatter the family they've fought so hard to hold together to pieces.
We recently spoke to writer Dan Jurgens and artist Lee Weeks about this uniquely different Superman series, which reunites comics' ultimate power couple for today's comic book readers. But with so much danger in the world and beyond, can it ever truly be happily ever after for Lois and Clark?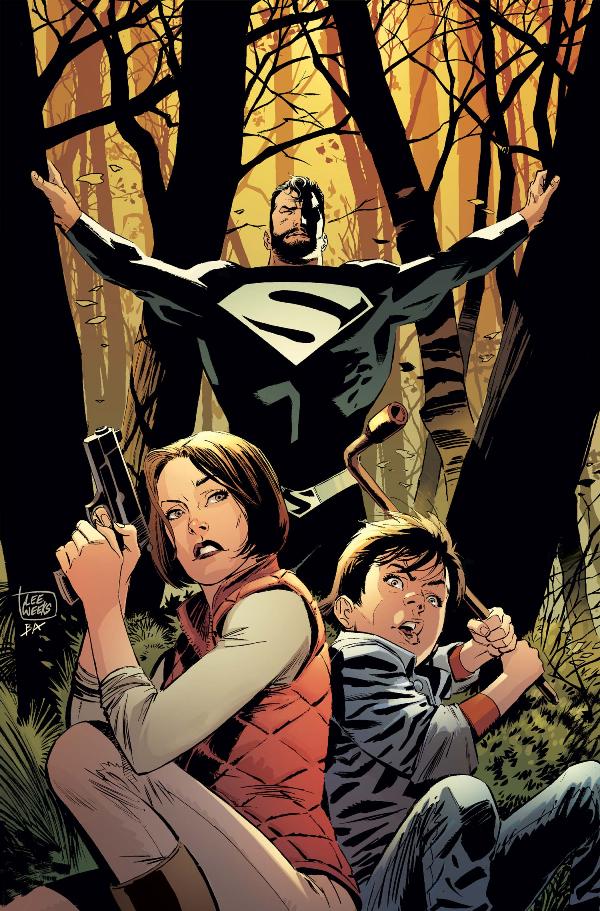 What can you tell us about this new series?
Dan Jurgens: This is the story of the Pre-Flashpoint Universe Lois and Clark and their son Jon now living in the current DC Universe. They're here secretly, unknown to any of the other heroes. Clark is acting as Superman, doing his work behind the scenes, while Lois has written several books exposing great injustices across the globe. She's doing this anonymously, using the name "Author X". 
Lee Weeks: This series is something familiar, yet something foreign and unfamiliar all at the same time. One of the things that excites me about being part this journey is we're doing the classic, pre-flashpoint Superman that I grew up with—that my Dad grew up with, but Dan is taking him new places (literally and figuratively) with a whole new relational dynamic. There is no treading of old ground here. Heck, we couldn't tread old ground even if we wanted to as there IS no old ground left to tread! That world and her universe is no more.
Clark's a little older, a little wiser, and there is a weightiness and pathos to his character in Dan's writing that feels fresh. Lois truly is his best friend, confidant, and the love of his life. And there's Jonathan. This young man is going to be fun.  The interplay amongst the three is rich, and I am beyond fortunate to be part of the exploratory committee tasked with fleshing it all out.
 
What will the relationship between Lois and Clark be like, especially with the addition of their son, Jonathan?
Dan: Their main interest is raising Jon in the most normal way possible.
However, Jon has no idea his parents share a remarkable past and are currently leading dual lives. That's just the way Clark and Lois want it, as for them, anonymity is everything. They see that as the best way to keep Jon safe.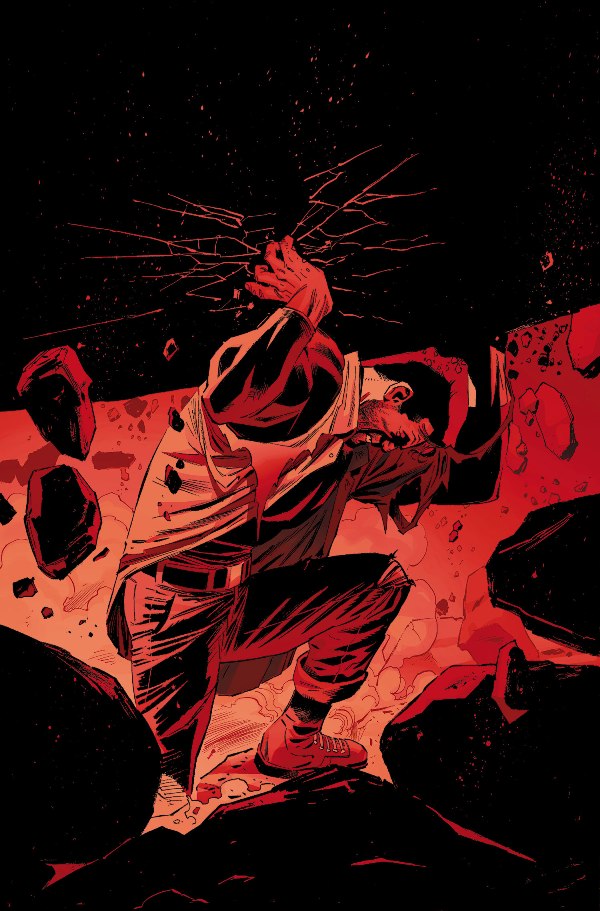 Lee, do you have a character in this series that you like drawing the most and why?
Lee: Not to cop out, but it truly is the dynamic of the three that I am enjoying depicting most of all. And I find myself drawn to (pun intended) the nuances of behavior, character, and action in each. It's a great amount of fun drawing Superman saving a ship from crashing, but to find the subtler movements of, say, his head and hands within the bigger action—those are the things that, for me, take the experience of drawing these guys to a whole other level. It also broadens the palette of possibility a little bit in terms of what we can do with their interplay.
So, when Jonathan is front and center on my drafting table, wincing like boys often do at Mom and Dad's sweet display of affection, I'm completely caught up in that moment drawing Jonathan. Then, as Lois juggles being Mom while writing her latest book—she's the most interesting character to draw. Same thing with when Clark comes in from one of his moonlighting assignments, covered in dirt, his pants and shirt riddled with tears. In fact, over the years, it's been more true than not that the character I'm drawing at the moment in some way becomes my favorite. The uniquely cool thing in this instance is there are three.
 
How is it teaming up again with Dan on this series?
Lee: An absolute joy. Dan is the ultimate professional who more than likely is also the preeminent Superman expert on the planet. I loved working on the CONVERGENCE: SUPERMAN book with him earlier this year, which SUPERMAN: LOIS AND CLARK organically grew out of. He's also a mensch of a guy who's been an amazing support for me while I've played catch up with some of the finer points of this universe. Add in our inker, Scott Hanna, and colorist, Brad Anderson, and this is as good a team as I've ever had the privilege of working with. The collaborative efforts have been tremendously rewarding, not only artistically, but personally. Great people.
 
Dan, conversely, how is it teaming up again with Lee?
Dan: Lee is a consummate draftsman and storyteller. His style is perfect for this series as he's equally adept at the quiet moments shared by Clark, Lois and Jon as well as the big action moments more common to Superman. We've worked together a few times over the years and it's great to be able to do so again.
 
Finally, what kind of threats or enemies can we expect to show up?
Dan: Superman has two missions here.
The first is to handle the effects of natural disasters, mitigating them when possible, while also dealing with large-scale accidents like bridge collapses and airliner crashes.
But he's also using the knowledge he has of villains on his world to try to prevent them from emerging here. There are great differences between these two universes, however, and a villain on his world isn't necessarily a villain on this one.
 
SUPERMAN: LOIS AND CLARK #2 by Dan Jurgens, Lee Weeks, Scott Hanna and Brad Anderson is now available in print and as a digital download.