Let's hold hands and raise some secrets, mate!
Things get magical as John Constantine enters the Arrow-verse! What secrets does he bring him with? Let's find out! Here are the #DCTV Secrets you can impress your friends with tomorrow:
Who is John Constantine?
What's Fair Play?

Want to carry on the conversation?  Jump on #DCTV in Twitter and see what clues others have found.
Don't peek behind the mask if you don't want to know any more.  But of course you do and you will.

Exorcist, Demonologist, and Master of the Dark Arts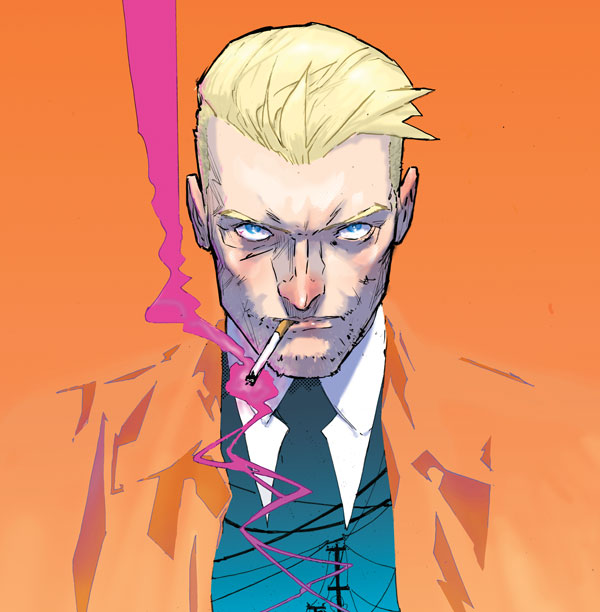 Good to have you back, old chum! Star of the current DC Comics series Constantine: The Hellblazer, John Constantine protects the world from demonic forces and the horrors of hell—sometimes going to extreme measures to do so. Beyond the comics, fans of DCTV previously saw actor Matt Ryan in the role on the sadly short-lived NBC series Constantine. Check out Constantine's DCComics.com character bio to learn more about the master magician.
Welcome to the Fair Play Club
In a blink-and-you-miss-it moment, fans saw another tease of Curtis Holt's possible "Terrific" future. In this week's episode, we see Curtis about to head off to the gym and along the sleeve of his jacket are the words "Fair Play." Fans of the comics might recognize this as part of Mr. Terrific's costume.
See you Next Week!
arrowtv