Attend a Batman Day event
Forge an alliance with fellow fans and show your support for The Dark Knight by attending one of your local Batman Day events across the country. You won't want to miss this chance to meet up with other fanatics in your area, so check out our full list of participating retailers and libraries to find an exciting event near you.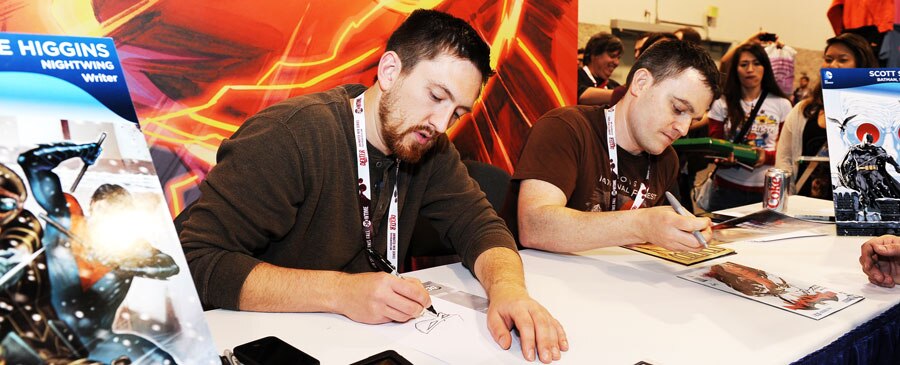 Dress Up
Get in character and celebrate in style with a Batman Day costume! Batman's world overflows with eccentric personalities and unforgettable faces—and so will yours when you dress for the occasion. Gather your friends and see who can come up with the most jaw-dropping Joker, the kookiest Harley Quinn or the most terrifying Two-Face. Plus if you dress as Batman, you might even be able to pickup a free cupcake.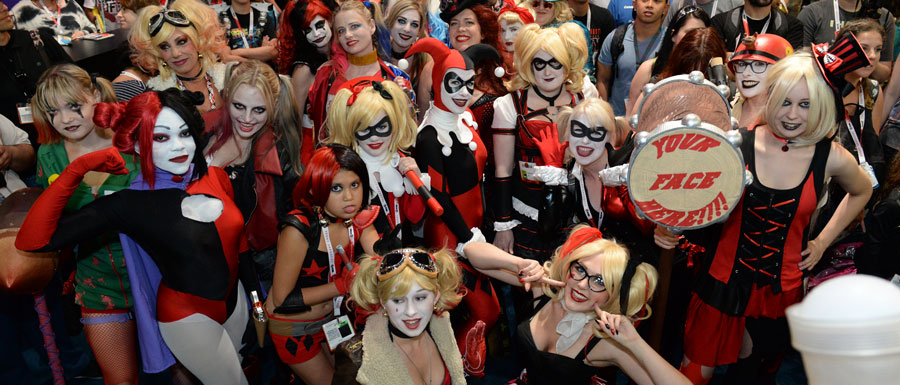 Do a Batman Day Activity
Recruit your friends and family for some quality time and collect all of the activities we've designed just for Batman Day. Brighten things up with a one-of-a-kind coloring page or give The Riddler a run for his money when you solve our puzzles and word scrambles. You can also get your Batman Day costume started with a printable character mask!


Throw a Batman Day Party
Batman is at his best after sunset, so there's no better way to honor the Caped Crusader than to keep the party going through the night! There are countless ways to be creative: first, get the dough rising like The Dark Knight himself—challenge your guests to measure out the flour and sugar, borrow a few eggs from Robin and mix up some delicious bat-batters for a competitive Batman Day bake-off! Then, dim the lights and screen some classics: from the fantastically campy 1960s TV series to the groundbreaking Batman: The Animated Series and the blockbuster Dark Knight trilogy, there's a reason Batman is the king of cultural icons. Whether your guests are young or old, comics connoisseurs or casual admirers, everybody will crowd around to relive their favorite memories of Batman in action.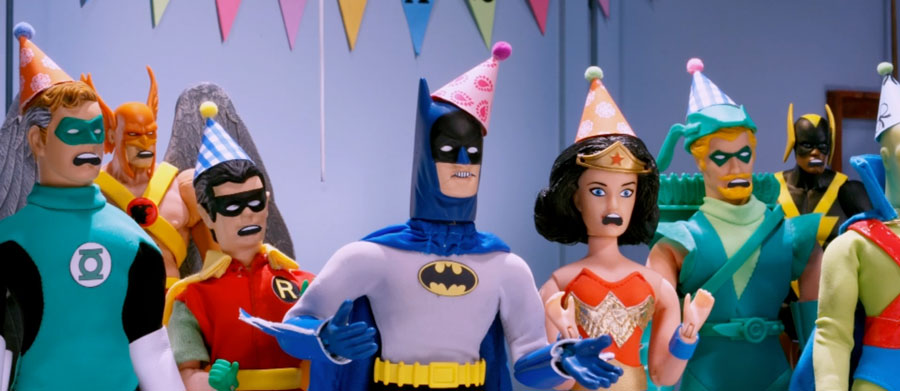 Read
However you decide to celebrate, don't forget to return to Batman's roots on the page. Jump on some of our exclusive Batman Day deals to rediscover a classic favorite or find something new. If you're just getting started, try groundbreaking hits like Batman Vol. 1: The Court of Owls, Batman: The Dark Knight Returns, Batman: Earth One Vol. 1 or Batman: The Long Halloween. Fans of all ages will love Batman Adventures Vol. 1, Batman: Li'l Gotham Vol. 1 and the critically acclaimed Gotham Academy Vol. 1: Welcome to Gotham Academy.  After over 75 years of Batman, there's a story for everyone!