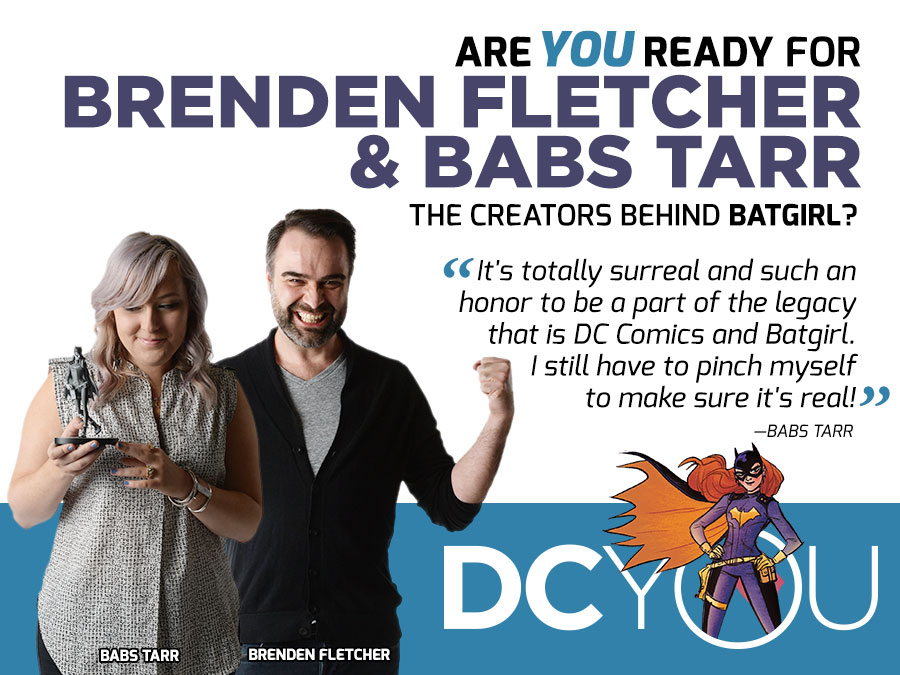 After a couple of long months, Batgirl is back and kicking butt all across Burnside. However, she'll have to contend with an unexpected new adversary—her father. To discover how Barbara found herself in this predicament, be sure to read this week's BATGIRL #41. But if you're wondering about the comic as a whole and what it's like working on it, then read on as we chat with two members of the lively Batgirl creative team—series artist Babs Tarr and co-writer Brenden Fletcher!
Burnside has a completely different feel than Gotham. Which real life cities or neighborhoods inform its character?
Brenden Fletcher: When I was hired to write the new arc of Batgirl, I was living in Montreal. My co-writer Cameron Stewart was in Berlin. Both cities held some influence on our decision to move Babs out of Gotham central and into the borough we created called Burnside. Though Montreal and Berlin were our primary reference points, Burnside was always meant to be to Gotham as Brooklyn is to Manhattan.
Babs Tarr: It's very much inspired by Brooklyn. Williamsburg really informs Burnside! It's any trendy young neighborhood that would be in any big city.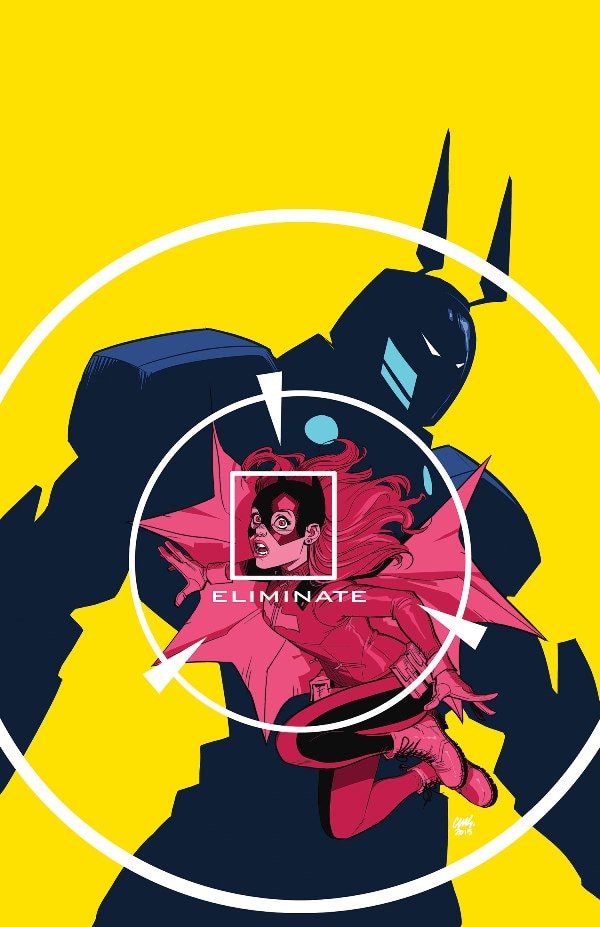 How does Barbara find the time to be a college student and a vigilante?
Brenden: She doesn't!! 
Just kidding, just kidding! 
But seriously, it's one of her primary conflicts. She feels very strongly that alternative solutions to the crime problem plaguing Gotham City can be found. Growing up a policeman's daughter, she's always been aware that more can be done to protect the city she loves. It's one of the reasons she donned the mantle of the Bat at 16 years of age. But now, as a young woman with more experience, Barbara is exploring other means of analyzing and "curing" the ills of Gotham. The research she's undertaken as part of her master's degree is an integral part of that exploration.
Babs: She is constantly trying to juggle both. It's really fun to draw both sides.
Batgirl's look has undergone a fairly drastic transformation since she moved to Burnside. What led to the new style choices?
Brenden: New town. New pals. New threads. 
Since we were changing up Babs' status quo, guiding her to a brighter day, it only made sense for her to leave the dark armored look behind in favor of something befitting the lighter tone of the series. Cameron designed a brilliant new look for Batgirl with the help of series illustrator and ultimate Sailor Moon fan Babs Tarr that completely personifies the new tone of the series.
Babs: Cameron and I collaborated on the costume! It's very much driven by the direction of the book. We wanted Babs to move to a new place and become independent. Instead of Batman providing her a suit, she made this one herself. Maybe she went around Burnside to thrift stores and picked out all the pieces herself. It's very Babs from the boots to the cowl.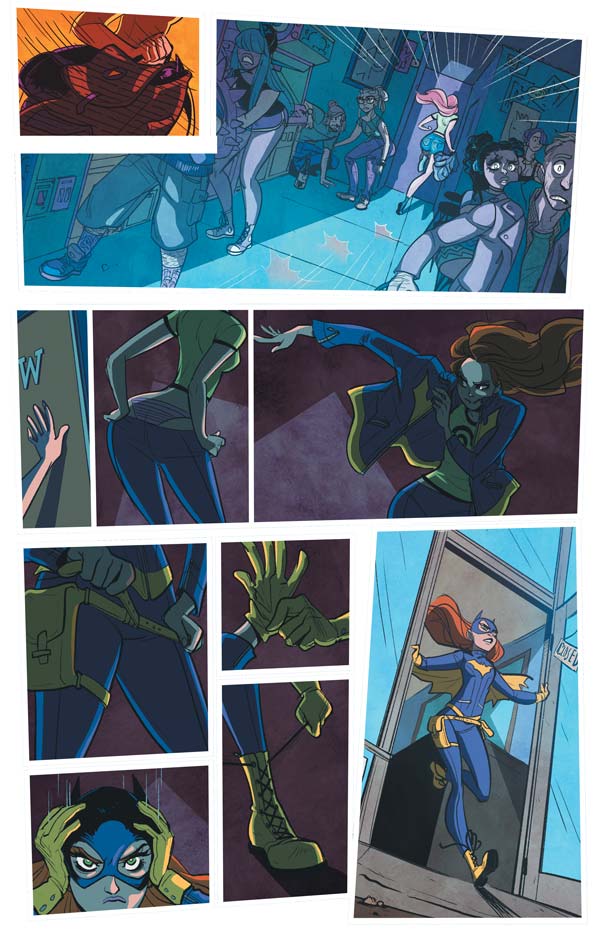 Does your writing process change when writing female characters? Do any other women from history or pop culture inspire you while writing Batgirl?
Brenden: Not at all. My process is exactly the same. When writing Batgirl, Cameron and I try our best to channel the versions of the character we grew up with—namely, Yvonne Craig's portrayal from the '60s Batman television show, Batgirl as seen in Batman: The Animated Series and the original comics by Fox and Infantino.
What is it like to write or draw a character that has embraced the 21st Century so fully and is so tech-savvy? I mean, Barbara has an online dating account. That's a first for the Bat-team, I'm sure!
Brenden: We're trying our best to write honestly about what it must be like to be a 21-year-old super hero in Gotham, whose greatest abilities are a photographic memory and an ability to use computers. Leading Barbara Gordon into the territory of the modern social media landscape seemed only natural, given those skills.
Babs: It's totally surreal and such an honor to be a part of the legacy that is DC Comics and Batgirl. I still have to pinch myself to make sure it's real!

Batgirl's not the only Babs who's taking over social media! The very talented Babs Tarr will be taking over the DC Comics Twitter tomorrow, June 26, at 1 p.m. PST to talk all things Batgirl. Tweet your questions for her using the hashtag #BatgirlChat.
BATGIRL #41 by Cameron Stewart, Brenden Fletcher and Babs Tarr is now available in print and as a digital download. Also, don't miss the debut issue of Brenden Fletcher's newest DC series, BLACK CANARY #1, which is now available in stores.