We all have our favorite comic book artists. They're the ones with a style that breathes new life and energy into familiar characters, making you feel like you're experiencing them for the first time. They transform their comic into a work of art that stands out from the other books on the racks, all while also speaking to you on a personal level, making your reaction and enjoyment of their work a truly unique experience.
Comic books are the only storytelling medium where this phenomenon exists, and it's one of the reasons why we love it. It's also the reason we were driven to create the DC Comics Designer Series of action figures, which brings the style of some of the most popular and beloved DC Comics artists to action figure form.
It's one of our more exciting, original lines, but it's not without its challenges. Nailing down the artist's very particular style can be difficult. Especially since we're talking about a style developed for 2D, hand drawn art, not for 3D sculpture.  
In these illustrations, you can see some of our sculptors working though a number of issues, particularly in the head sculpt as they try to capture the unique traits of three of our most popular artists.
Take a look!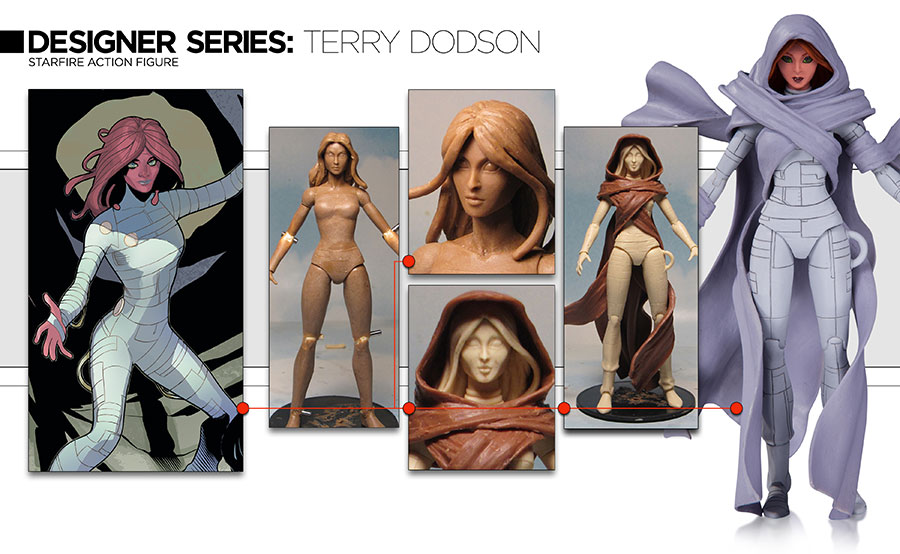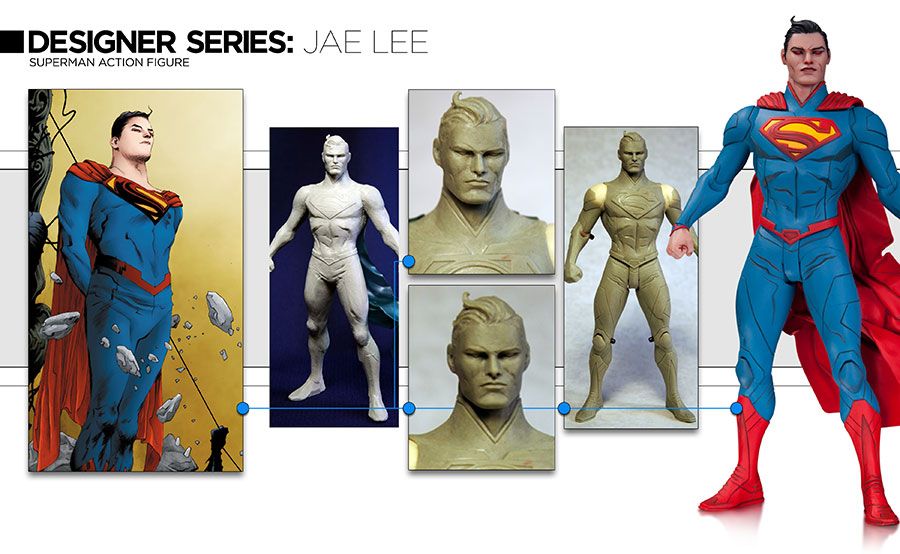 Articulation is limited in this line, as adding too much would compromise the look of the character. (Though we try to add as many articulation points as possible!) You also may have noticed that paint application is key, as well. All three artists use unique coloring schemes in the comics, so when painting our action figures, a lot of technique and thought comes into play.
Greg Capullo, Jae Lee and Terry Dodson may not have had action figures in mind when they developed their styles, but we believe our Designer Series is a pretty cool tribute to them as artists and celebration of their legacy of work. And it gives fans a chance to experience their art in an exciting new way! Look for all three of these action figures, as well as other great figures from the DC Comics Designer Series in your favorite comic book or specialty store.