Stagg's certainly no stranger to secrets.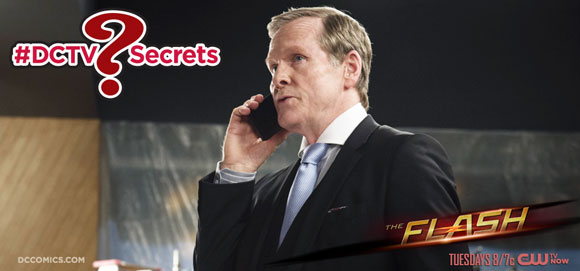 Whoa! Just hold the phone. Still need to catch our breath…
Did you see that? Could you believe that final battle? And what's the deal with...? Well, we'll get to that. We sure hope you enjoyed the second episode of The Flash, "Fastest Man Alive." Here are this week's #DCTV Secrets that you might be wondering about.
What's in a title?
Is Simon Stagg as shady as he seems?
Is Ronnie Raymond dead…or twice the man he used to be?
How many villains did Barry fight in this episode?


Previous #DCTV The Flash Secrets
1. The #DCTV Secrets of The Flash: Episode 1 - "Pilot"
Want to carry on the conversation? Jump on #DCTV in Twitter and see what clues others have found.

Don't run any further if you don't want to know any more. But of course you do and you will.

One Part Title, One Part Tribute
The title of this episode is "Fastest Man Alive," which has long been one of the aliases associated with the Flash. It's fitting that the show pay tribute to it in some way, which they do both with the title and with the final line in the episode, in which Dr. Harrison Wells uses the moniker specifically to describe Barry Allen.
We'll have to see if Barry's other nickname, the Scarlet Speedster, ever makes an appearance.


This Stagg Isn't Much of a Party…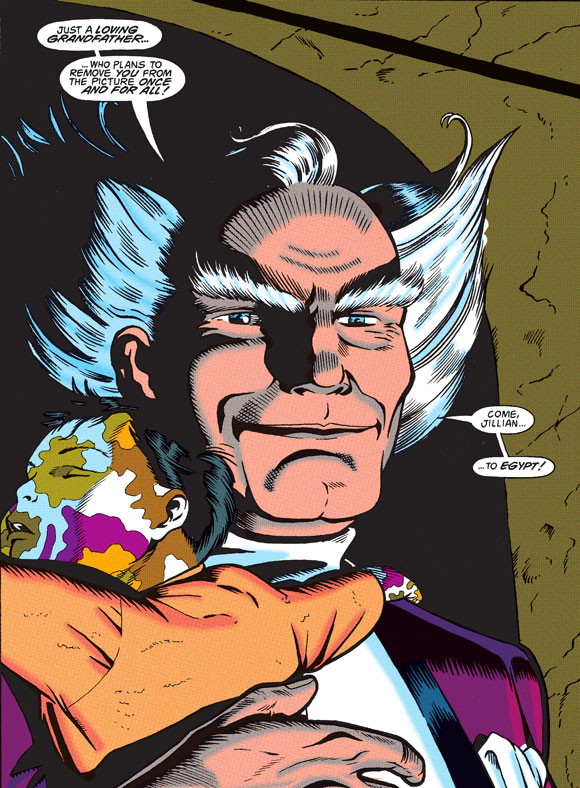 If "unscrupulous businessman" could be looked up in a dictionary, you may just find that the definition's accompanied by a photo of Simon Stagg. This character dates back to the 1960s, and is always up to no good in the comics he's appeared in. But what he's probably most famous for is indirectly creating the hero Metamorpho. Doesn't look like we'll be seeing that storyline play out on The Flash, but you can read it in METAMORPHO YEAR ONE.


Our First Reference to Firestorm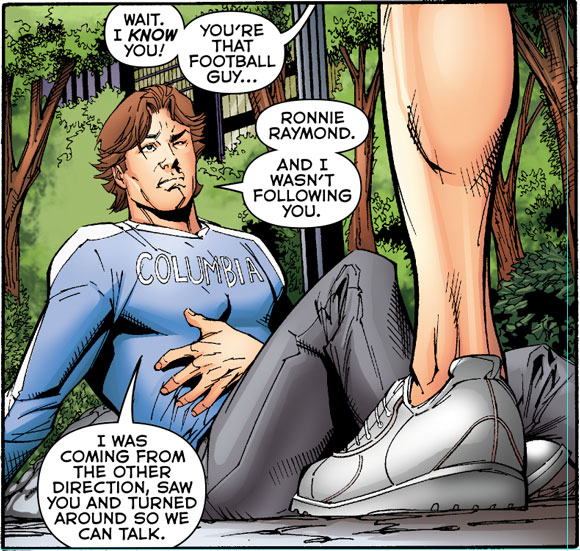 Or more accurately, to one of the two men who ultimately become the heroic Firestorm. We knew that Caitlin Snow's fiancé had been killed (or so everyone thinks) in the particle accelerator explosion, but this is the first time we've heard him referred to by name: Ronnie Raymond. As fans know, Ronnie is ½ of Firestorm's secret identity. We also know that we'll be seeing Ronnie on The Flash eventually, played by actor Robbie Amell. Will Firestorm be far behind? We'll have to see…
These days, Ronnie and Firestorm can be seen playing a prominent role in the weekly series, THE NEW 52: FUTURE'S END.


One's a Crowd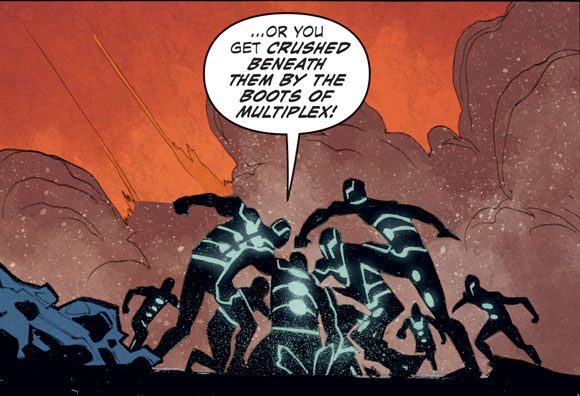 So how many villains did Barry technically fight? Just one: Danton Black. Better known to DC Comics aficionados as Multiplex. Multiplex was created as a Firestorm villain in the late 70's, and in comics lore, he gained his self-replicating abilities in the same nuclear reactor explosion that created Firestorm. That's not too different than what we learned on tonight's episode, just substitute particle accelerator for nuclear reactor, and substitute the Flash for Firestorm.
Of course, Multiplex has entered the Flash universe in the comics as well, most notably in the Forever Evil spinoff miniseries, FOREVER EVIL: ROGUES REBELLION.
Want more #DCTV?
See you next week!
Flashtv