Psst!  Want to share a... secret?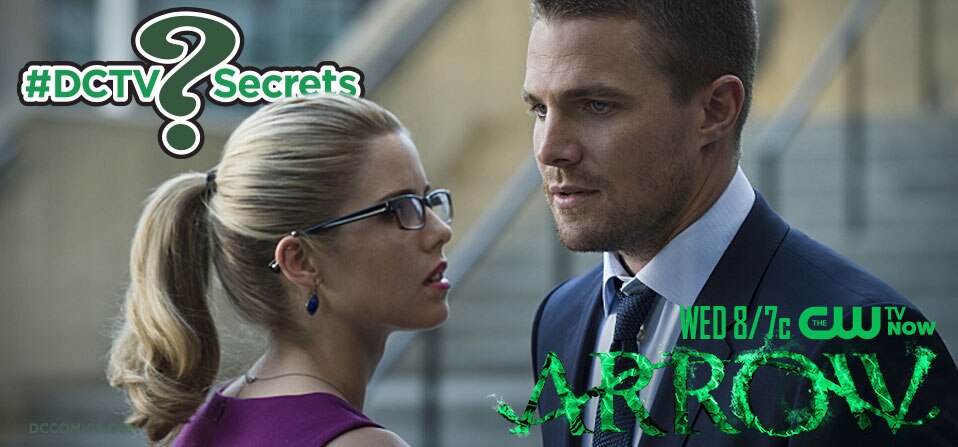 What a great start to the third season of Arrow!  Here are this week's #DCTV Secrets you might be asking about:
Count Vertigo the Second?
Where did Arsenal get that snazzy new costume?
Is Ray Palmer a big problem... or a little one?
Star City?  That'll never catch on, will it?
Was one of those boxers a real Wildcat?
Did you catch all those boxing match sponsors?
It's just a flesh wound, right?  Right?

Want to carry on the conversation?  Jump on #DCTV in Twitter and see what clues others have found.
Don't peek behind the mask if you don't want to know any more.  But of course you do and you will.

Who is Werner Zytle?
The Arrow thought he'd taken down Count Vertigo, but it looks like there's a new Count in town and his name is Werner Zytle.  In the comic books, Zytle is the original Count Vertigo—descendant of a royal family.  Arrow's Zytle is lacking in nobility, for sure, but he is certainly dangerous.  Check out his origin in Green Arrow #23.1.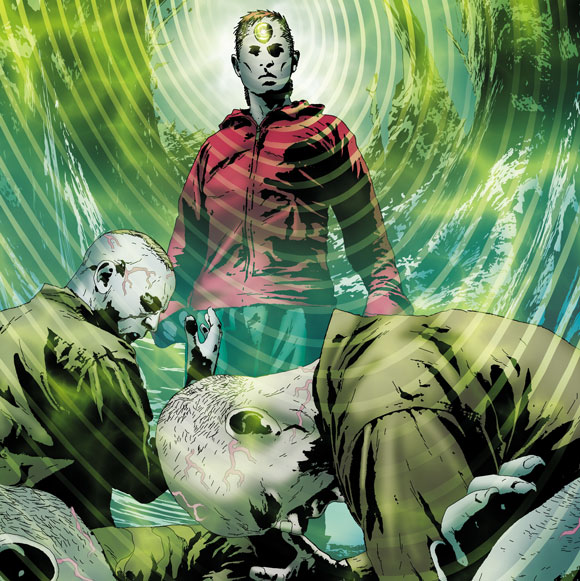 Lookin' Good!
So Arsenal has a new look.  Find out where it comes from right now by downloading Arrow Season 2.5: Chapter 3.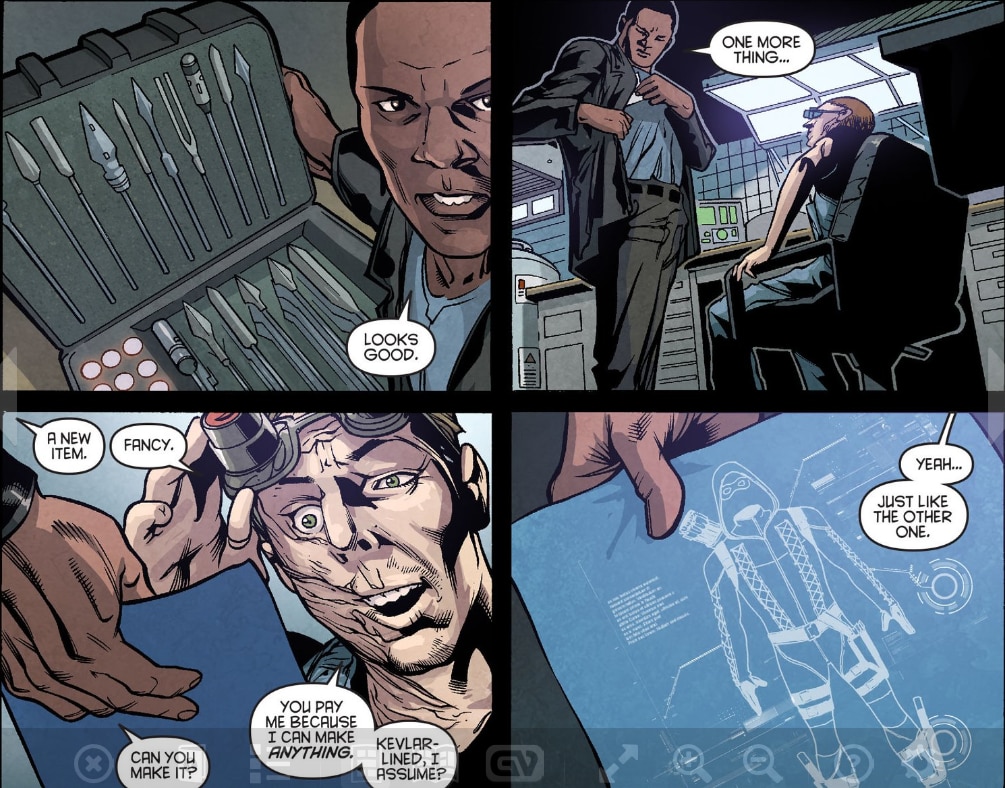 Meet Ray Palmer

Longtime fans know that Ray Palmer develops some extraordinary powers.  We're looking forward to seeing how Arrow puts a spin on the small hitch this guy could put into Oliver's plans.
And, of course, it's exciting to welcome Ray Palmer actor Brandon Routh back to the DC Universe after his turn as the last son of Krypton in Superman Returns.
Star City at Last
Ever since Arrow began, fans have been wondering why the traditional home of the hero has been called Starling City.  At long last we've seen a vision (actually Ray Palmer's vision) of the city's future, and it's the name long associated with Green Arrow's hunting grounds. 
A Real Heavyweight
Look fast or you'll miss the robe on the boxer's back: Team Wildcat Grant!  Sharp-eyed fans know that there's a DC character known as Ted "Wildcat" Grant—a man full of conflict and contradictions.
In The Ring
The fight itself was full of DC secrets.  Just look at all those sponsors!  Ferris Air—the aerospace company that employed Hal Jordan before he became the Green Lantern.  And is the Ostrand brand a tribute to John Ostrander—the legendary DC Comics writer? 
Flight of the Black Canary
You saw that, too!  Minds… blown!
Want more #DCTV?
See you next week!
Arrowtv