The most important word in The New 52 is "New." We're always striving to keep things exciting, different and surprising - sometimes up to the last possible moment.
I'll get to that in a second.
First off, welcome to "What's New in The New 52." The title pretty much says it all – this is where we get to play show and tell. New looks, new designs, new villains, new heroes…See the trend? The New 52 is about trumping expectations and keeping readers on their toes. Every week, you'll get a glimpse of that here.
Case in point – CONSTANTINE #1. Some of you eagle-eyed readers saw the preview pages we ran in the back of our books a few weeks before the first issue hit. You may even recall this panel, that featured some of the notable mystical characters that populate The New 52 universe.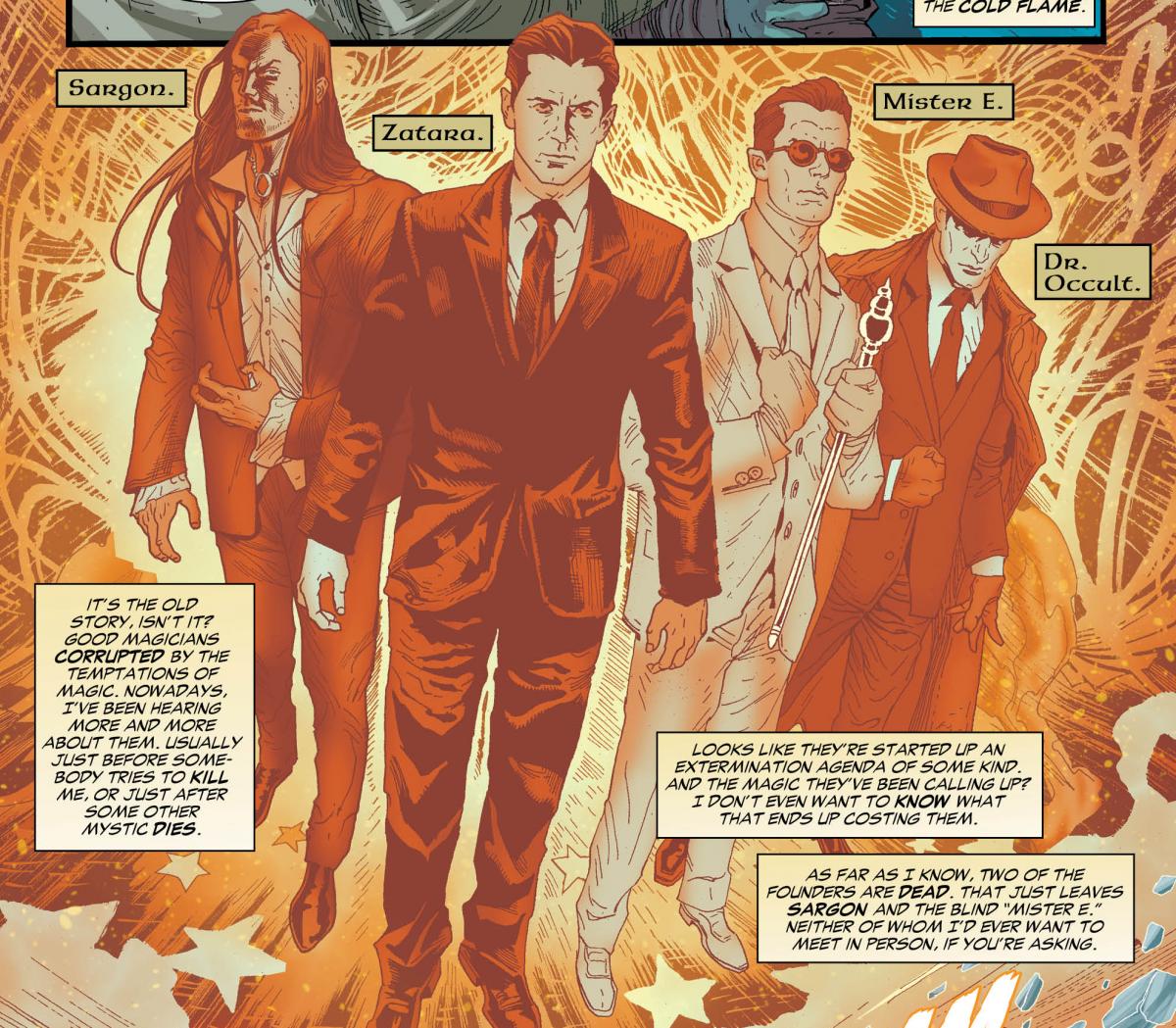 Hopefully, you also went out and picked up the first issue when it hit. You probably noticed that the panel above was totally different in its final form.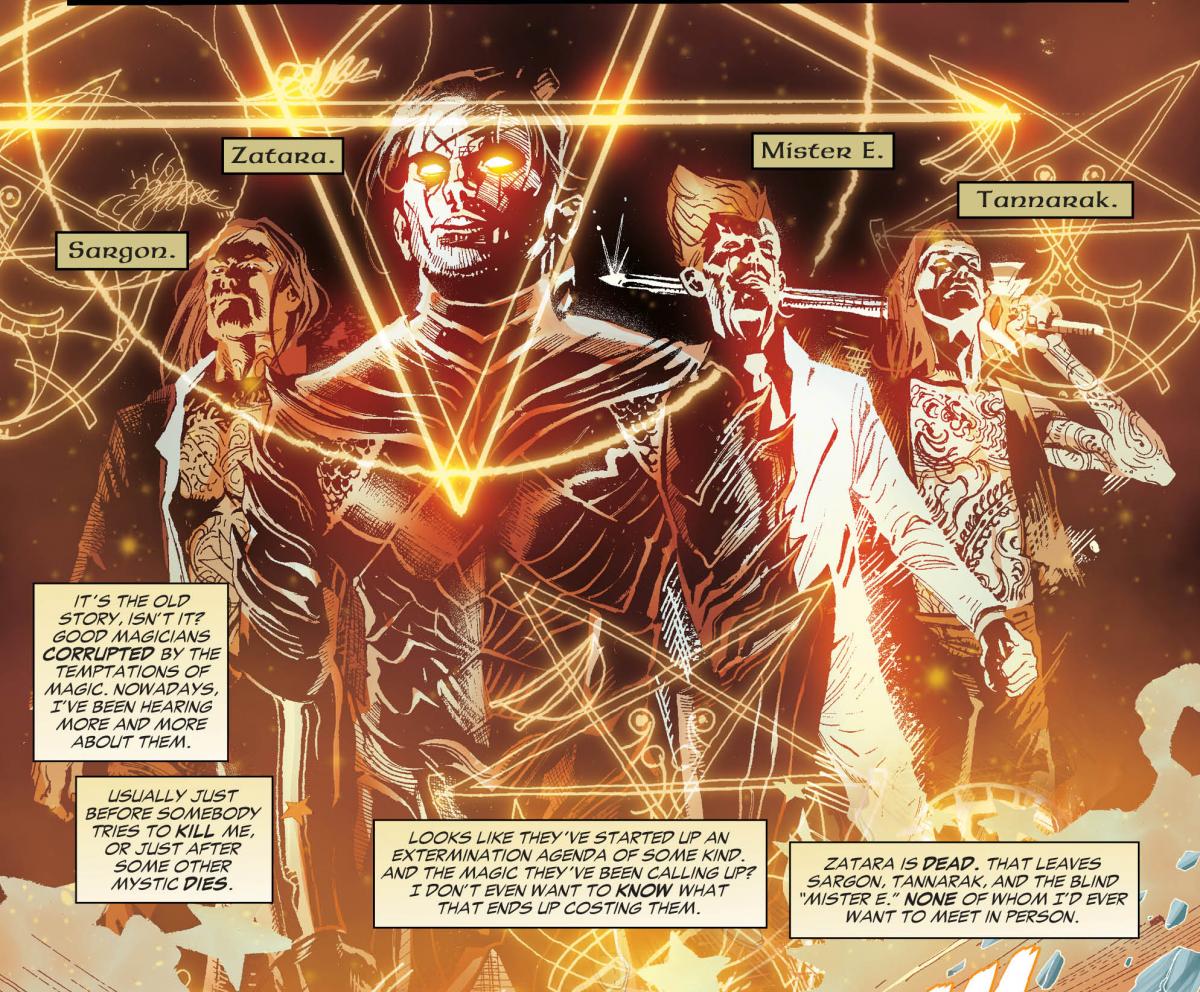 Before you start asking me what the deal is, I'll explain. We saw the panel and it was great. But this was the first time we were seeing these characters in The New 52. That doesn't mean change for the sake of change, but it does mean looking at things differently, trying new things and keeping everything – concept, character,location – fresh. Sometimes we have to remind ourselves of that, no matter where in the process we are. We have to keep ourselves on our toes, too.
Anything can happen in The New 52.
Speaking of, I just got some new character designs in my inbox. Meet Papa Midnight. He'll be showing up in the pages of CONSTANTINE soon.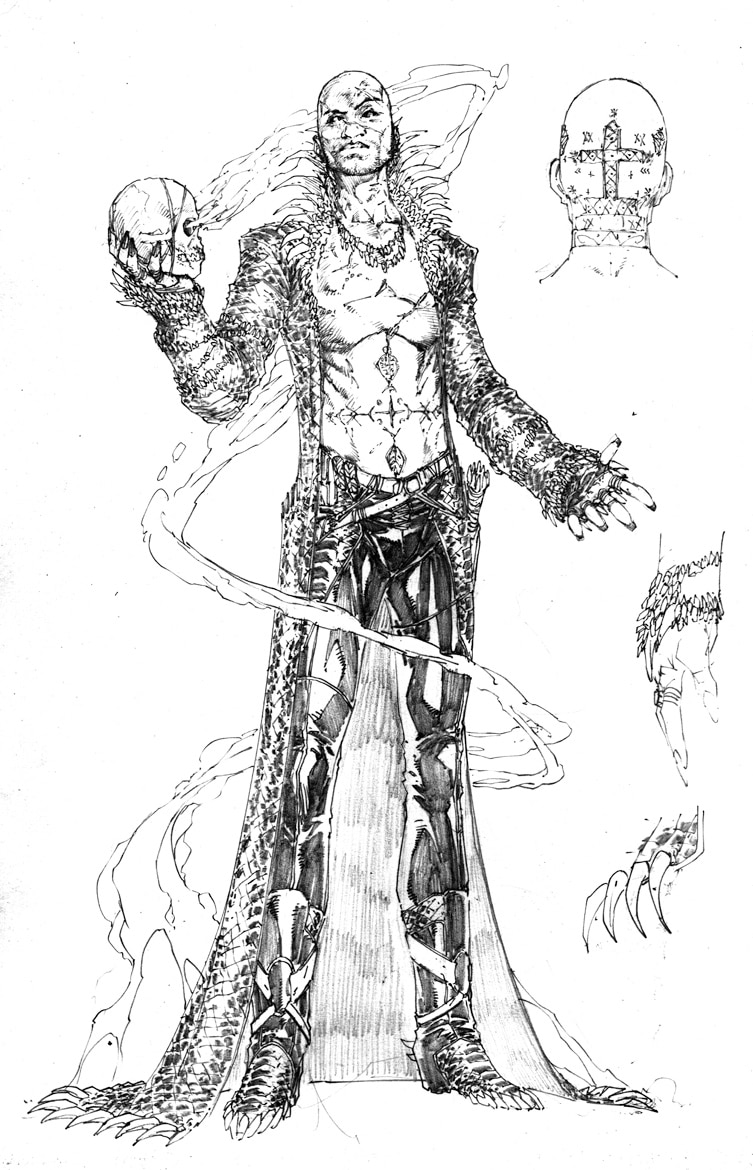 See you next time,
Bob