DC Nation fans rejoice! The popular Saturday morning programming block from Cartoon Network returns tomorrow at 10a/9c with all new episodes of GREEN LANTERN: THE ANIMATED SERIES and YOUNG JUSTICE.
If you're like us and can't wait to watch then check out this Q&A with YOUNG JUSTICE producers Greg Weisman and Brandon Vietti to get an idea of what we can expect in the coming episodes:
DC Comics: Nearly halfway through the Invasion storyline, it already seems as though Blue Beetle is turning into a pretty important character. Can we expect Blue Beetle to have such a vital role as the season continues?
GW: Absolutely.  As the Light's Partner is finally revealed, we'll see that there is a direct connection to Jamie Reyes and the Scarab affixed to his back.

DC Comics: The team's base, Mount Justice, has been destroyed. Where is the team's base now? How do they pick up the pieces and move on?
GW: The Team isn't going to have it easy.  It's not as simple as picking up pieces and moving to a new locale.  There are multiple issues.  Superboy, Miss Martian, Lagoon Boy, Beast Boy and Mal Duncan were all LIVING at the Cave.  Where will they stay now?  And with most of the Team's Freshmen still not authorized to Zeta up to the Watchtower, what will become the Team's operational H.Q.?  These are key questions to be answered over the next few episodes.  But before they can deal with any of that, they need to rescue the quartet of Teammates that Aqualad abducted for Black Manta and turned over to the Partner.

DC Comics: Can you tease any big villains that are coming up?

GW: We could, but is that really our style?  Oh, what the heck: Despero, Deathstroke, Mongul and the Terrible Toyman!

DC Comics: What do you think is the coolest thing coming? What can't you wait for fans to see?
BV: There's a pretty dramatic shift coming up for our heroes in the remaining episodes this season. We're used to seeing the Team seek out danger. But from here on out, danger will seek out our Team. This new dynamic will test each young hero like never before and bring a heightened sense tension to the series that we haven't explored before. With every episode to come you'll tell yourself that things couldn't possibly get worse for our heroes. But things WILL get worse!
DC Comics: Aqualad is working for his dad, Black Manta. He hasn't gone over to the dark side for good, has he?
BV: Our goal with this series is to create twists and turns for the characters that no one will see coming. I'll just say Aqualad's story isn't concluded yet. So keep watchin'!
DC Comics: This season has introduced so many more great DC heroes. Which of the newbies is your favorite?
BV: I love working with Blue Beetle and not just because of the awesome storyline he has this season. With the ability to create from his armor almost any weapon imaginable, Jaime Reyes has the coolest super suit ever. But along with that armor comes the talking Scarab that only he can hear inside his head. Scarab is great wildcard element that can hot switch between comedy and danger in an instant and that's great stuff to work with when writing for Blue Beetle in the show. 
Speaking of wildcard elements, another character I enjoy working with is the original Roy Harper who we got to see in action in the eighth episode of Season 2. You haven't seen the last of Roy and he's a character to keep an eye on.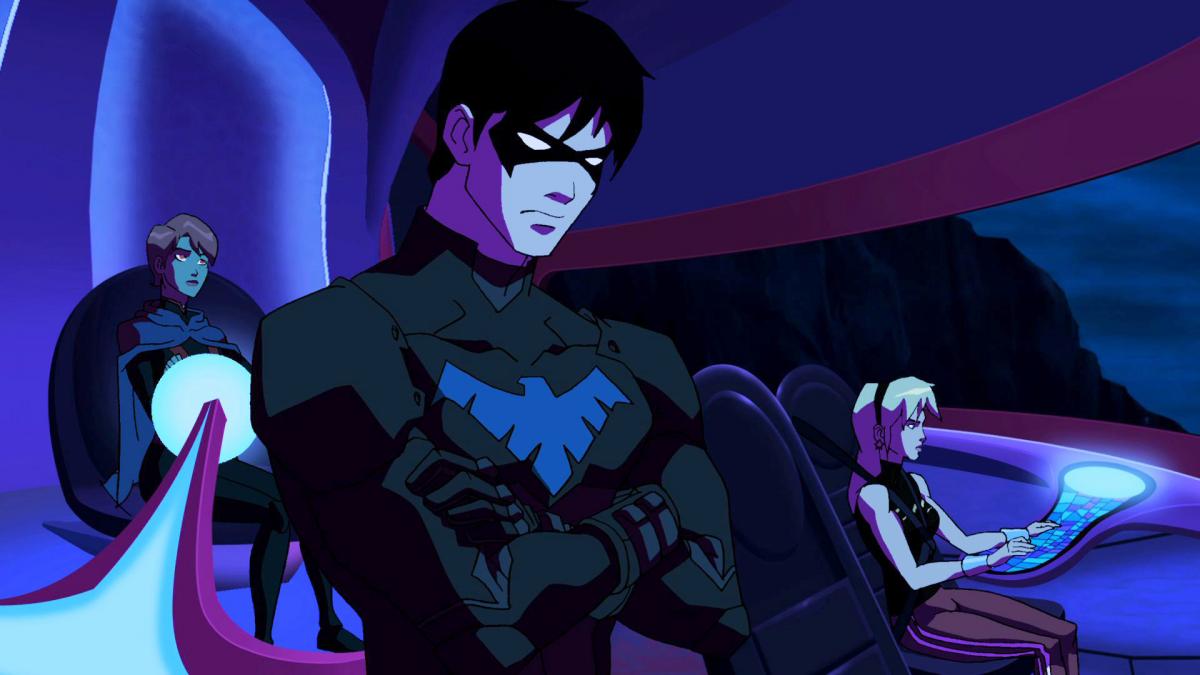 Young Justice returns this Saturday at 10:30a/9:30c.