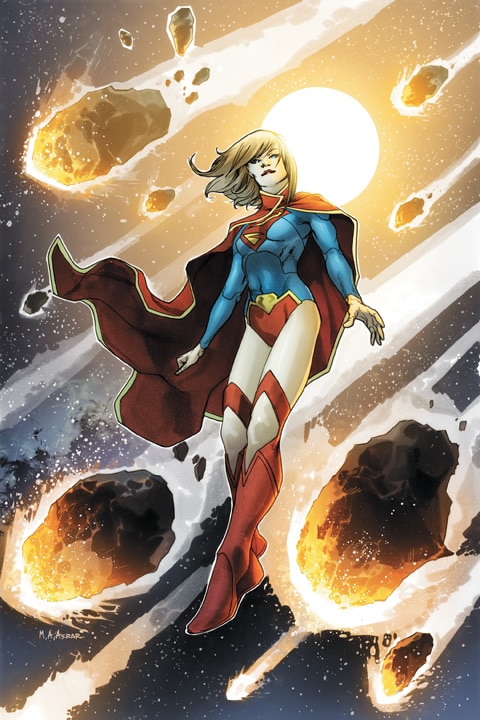 (The cover for SUPERGIRL #1 by Mahmud Asrar)
Michael Green (BATMAN: LOVERS AND MADMEN) and Mike Johnson (FRINGE) are no strangers when it comes to collaborating on the Superman group titles together. This September, the SUPERMAN/BATMAN co-writers reunite for
SUPERGIRL
, a new series chronicling the adventures of Kara Zor-El. We caught up with the duo as they teased at what's in store for SUPERGIRL this fall.
THE SOURCE: What about DC's new 52 titles excites you the most?
MICHAEL GREEN and MIKE JOHNSON: New = exciting = scary = surprises = great comics!
How and why are you shaking up the series' status quo?
We're introducing a Supergirl you only think you've met before, as part of an amazing new era of super-books.
What new characters will debut in the series?
If we tell you, we'll ruin the surprises!
Will we see new character designs?
Absolutely! And not just the Girl of Steel's (awesome new) outfit.
What's the first line of dialogue in the first issue?
"Multiple incoming."
What's the biggest surprise you've had working on this character/book?
How much potential there is with such an iconic character. So many stories yet to tell!
What secret has been the hardest to keep?
The one we are keeping right now. It's big!
What's the unofficial tagline for this series, in your own words?
Brave new world. Brave new girl.
What were your thoughts about the day-and-date digital announcement?
Excited by the opportunity to reach more people than comics ever have!