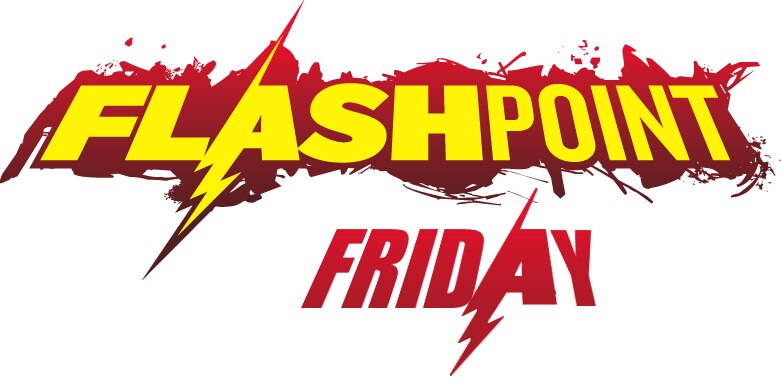 1. It all begins with the script. Following Geoff Johns' lead from the main FLASHPOINT book, Tony Bedard script's a dire scene for FLASHPOINT: EMPEROR AQUAMAN. Just one of the of the 20 books fleshing out the world of FLASHPOINT, but this one is giving the history that led to King Arthur's fateful decision to sink a continent.
PAGE ONE
Splash: Rome, shortly after Western Europe was plunged beneath the waves. In Vatican City, thousands of corpses float upward from St. Peter's Square like eerie souls slowly ascending. AQUAMAN swims through them, trident in hand, stone-faced amid the death and destruction. This is about a day after a gigantic earthquake lowered Western Europe below sea level, so everything is under water and the buildings and pavement are cracked and wrecked.
BANNER: THE SUNKEN CITY OF ROME
11 Months Ago
CAPTION:
TITLE: EMPEROR AQUAMAN
Part 1: Prince of Peace
2. And this is what penciller Ardian Syaf does creating a beautiful but disturbing image:
3. Adding depth to this is Vicente Cifuentes with his water proof inks:
4. Finally, Kyle Ritter finishes it with lavish color for a very grim opening to FLASHPOINT: EMPEROR AQUAMAN #1.
FLASHPOINT FACT:
"He will drown the world--then rule it!" It begins this May!!!