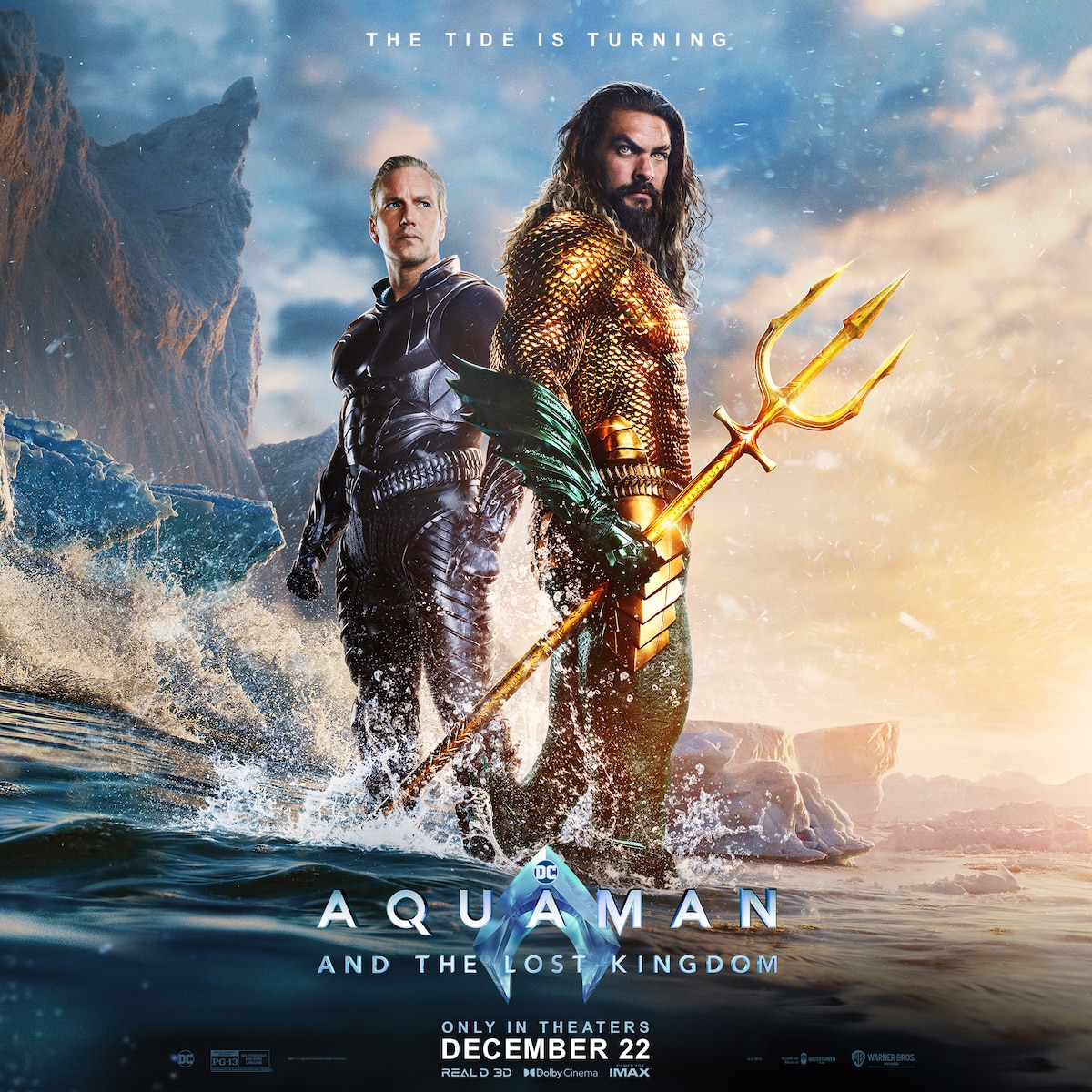 ADVANCE TICKETS ON SALE NOW
AQUAMAN AND THE LOST KINGDOM – TRAILER
One king will lead us all. Aquaman and the Lost Kingdom - Only in theaters December 20.
Director James Wan and Aquaman himself, Jason Momoa—along with Patrick Wilson, Amber Heard, Yahya Abdul-Mateen II and Nicole Kidman—return in the sequel to the highest-grossing DC film of all time: "Aquaman and the Lost Kingdom."
DIVE INTO AQUAMAN COMICS ON DC UNIVERSE INFINITE
GET TO KNOW
AQUAMAN
The son of a lighthouse keeper and an Atlantean queen, Arthur Curry is the bridge between the surface world and his tumultuous realm of the sea.
GET TO KNOW
BLACK MANTA
Aquaman's greatest enemy is the scourge of the seven seas, David Hyde, whose heart is as cold as the ocean depths he hunts.
GET TO KNOW
OCEAN MASTER
Ruthless and bloodthirsty, Orm Marius will crush anyone who stands in the way of his ascent to the Atlantean throne, even his own half-brother, Aquaman
Previous
Next
AQUAMAN NEWS FROM AROUND THE MULTIVERSE
JOIN THE DC UNIVERSE
Register for FREE to access member-exclusive content and activities, read FREE comics from DC UNIVERSE INFINITE, and get alerts and early access to exclusive products from DC Shop!
SIGN UP NOW