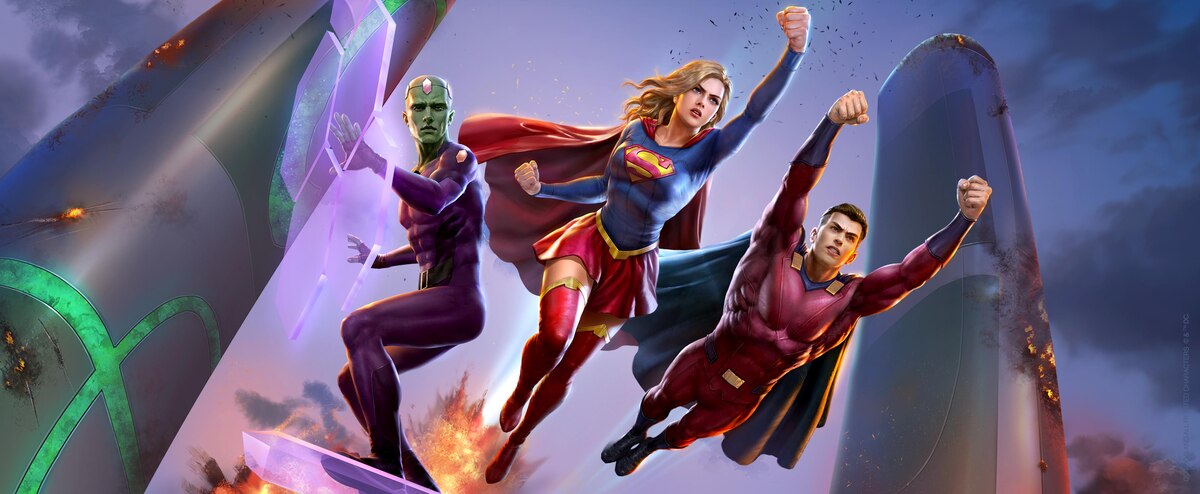 Star Harry Shum Jr., writer Josie Campbell and director Jeff Wamester lift the veil on DC's newest animated movie, Legion of Super-Heroes.
EXCLUSIVE CLIP
LEGION OF SUPER-HEROES - "MEET THE LEGION"
It's not every day you find yourself in the presence of greatness like…Arms Fall Off Boy? In this scene from Legion of Super-Heroes, Supergirl is introduced to the colorful characters who form the futuristic super-team.
LATEST TRAILERS, CLIPS & MORE
READ UP ON DC STUDIOS' GODS & MONSTERS
GET TO KNOW
DAMIAN WAYNE
The son of Bruce Wayne and Talia al Ghul, Damian Wayne was born to a life of adventure, but he struggles daily against the lesser angels of his nature.
GET TO KNOW
BOOSTER GOLD
A scoundrel from the future intent on making a name for himself in the past, Booster Gold has nevertheless exhibited his share of heroism.
GET TO KNOW
AMANDA WALLER
If there's one government bureaucrat who shouldn't be messed with, it's Amanda Waller, founder of the infamous Task Force X, better known as the Suicide Squad.
GET TO KNOW
SWAMP THING
The swamp has a spirit, and it walks on two legs. A monster that was once a man…
GET TO KNOW
SUPERGIRL
Kara Zor-el was rocketed to Earth from the dying planet Krypton. Faced with an entire world completely unrecognizable from the one she grew up in, she's the ultimate new girl in school.
Previous
Next
News From Around the Multiverse
JOIN THE DC UNIVERSE
Register for FREE to access member-exclusive content and activities, read FREE comics from DC UNIVERSE INFINITE, and get alerts and early access to exclusive products from DC Shop!
SIGN UP NOW