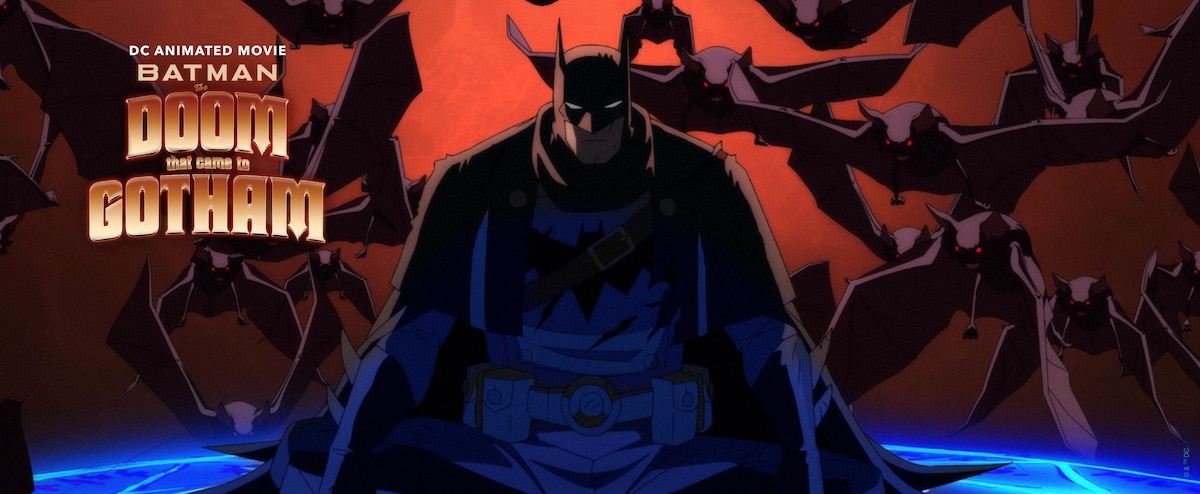 Behind the Scenes
BRINGING COSMIC HORROR TO THE DC UNIVERSE
The team behind Batman's newest movie discuss bringing some Lovecraft-like terror to the Dark Knight's world.
BATMAN: THE DOOM THAT CAME TO GOTHAM - EXCLUSIVE CLIP
There's more to Harvey Dent than initially appears, isn't there? Watch this exclusive clip from Batman: The Doom That Came to Gotham — releasing on Digital & Blu-ray March 28th!
LATEST TRAILERS, CLIPS & MORE
FREE TO READ WITH DCUI REGISTRATION
GET TO KNOW
SHAZAM!
When Billy Batson speaks the name of an ages-old wizard, he is transformed into the World's Mightiest Mortal—Shazam!
GET TO KNOW
HESPERA
The eldest Daughter of Atlas and Guard of the Tree of Life, Hespera comes to Earth seeking retribution for the death of her father and fellow gods. With the Power of the Elements, Hespera uses her control over the natural world against mortals—including the Shazam Family.
GET TO KNOW
KALYPSO
The deadliest of Atlas's Daughters, and Guard of the Tree of Life, Kalypso holds the Power of Chaos. She whispers terrible, maddening, mind-controlling utterances to mortals in her bid to take revenge on the humans who destroyed the gods.
GET TO KNOW
ANTHEA
This quiet, mysterious new girl at school who befriends Freddy Freeman is actually the millennia-old goddess Anthea, Daughter of Atlas. With the Power of Axis, Anthea can rotate the earth beneath her feet, sending all those around her into a spin.
Previous
Next
NEWS FROM AROUND THE MULTIVERSE
JOIN THE DC UNIVERSE
Register for FREE to access member-exclusive content and activities, read FREE comics from DC UNIVERSE INFINITE, and get alerts and early access to exclusive products from DC Shop!
SIGN UP NOW