Batman: Gotham Knights – Gilded City: DC Presents the Official Prequel to the Highly Anticipated WB Games Videogame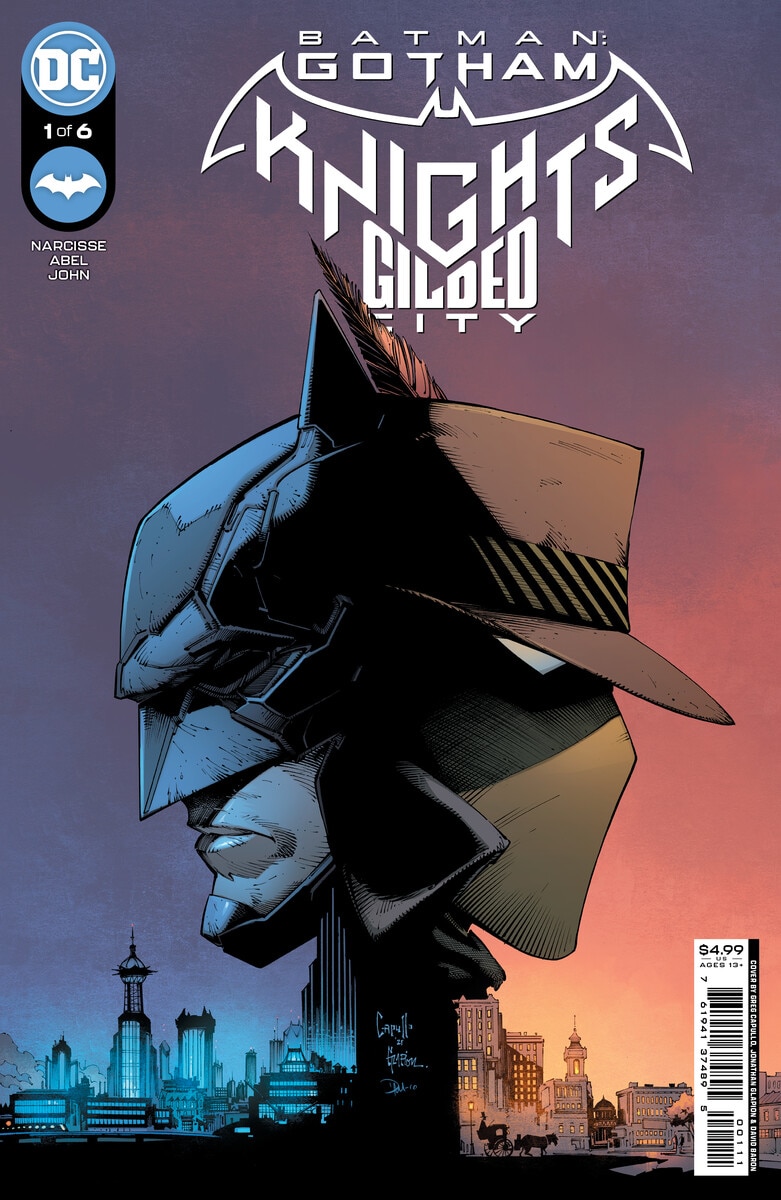 Six-Issue Monthly Limited Series Debuts Worldwide Tuesday, October 25, 2022
Each Issue Includes an Exclusive Code to Redeem for In-Game Items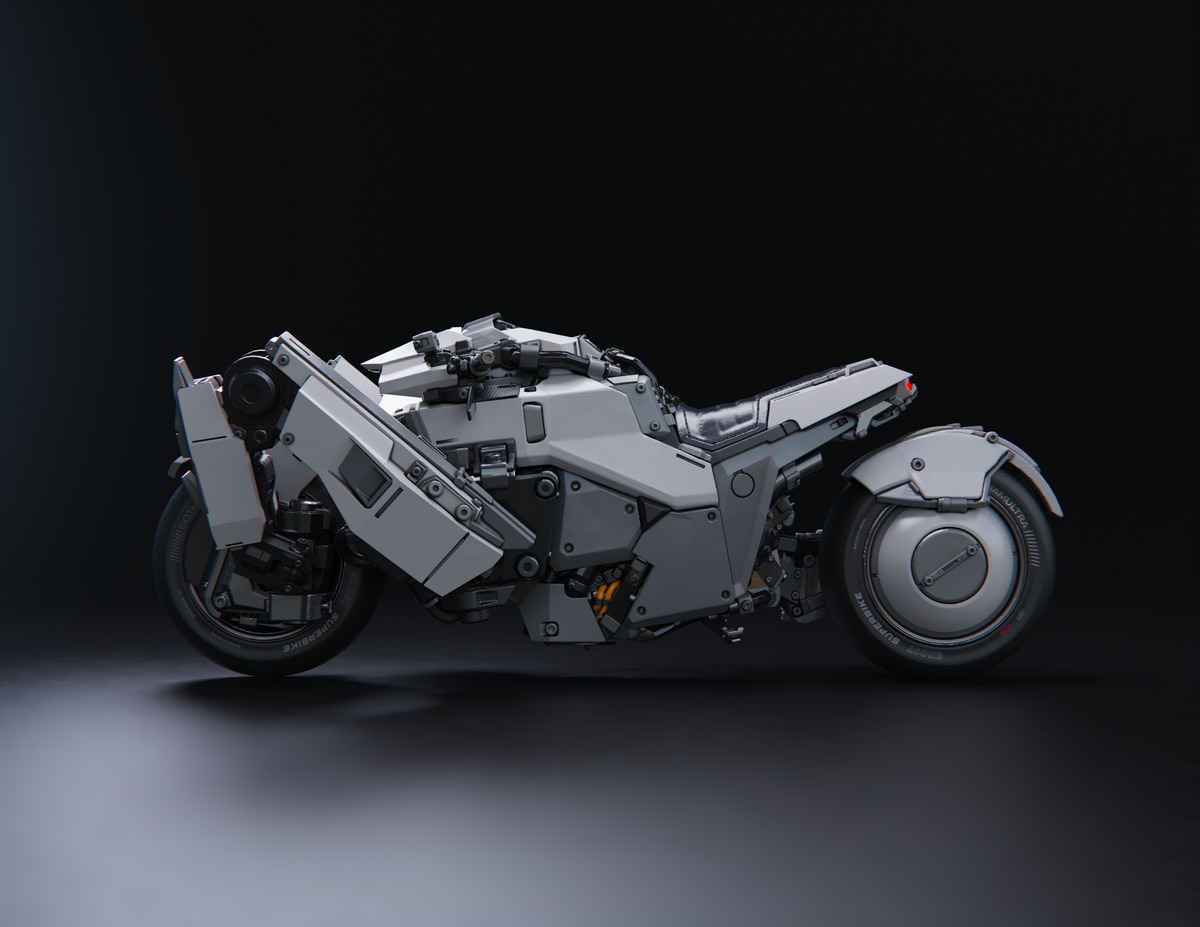 (White Colorway Shown – Not Final Render)
Videogame fans everywhere are anxiously awaiting the October 25 release of Gotham Knights from Warner Bros. Games and developed by Warner Bros. Games Montréal. Set to release on PlayStation 5, Xbox Series X|S, and PC, this open-world action RPG lets players step into the roles of Batgirl, Nightwing, Red Hood, and Robin, a new guard of trained DC Super Heroes who must rise as the protectors of Gotham City in the wake of Batman's death.
Today during the Gotham Publishing panel at San Diego Comic-Con, DC announced the official prequel to the game. Batman: Gotham Knights – Gilded City is written by Evan Narcisse (Gen: LOCK, Rise of the Black Panther) with art by ABEL (Harley Quinn). This six-issue monthly limited series arrives in comic book stores and participating digital platforms on Tuesday, October 25 and leads directly into the videogame launch, which will release the same day.
The comic book series will also launch simultaneously on October 25 in the following markets: Brazil, France, Germany, Italy, Spain, and Mexico will distribute the series as both individual issues and a hardcover collected edition, while the collected edition will be available in Poland (hardcover collection scheduled to release in the U.S. and these markets on July 25, 2023).
In Batman: Gotham Knights – Gilded City, a mysterious virus has infected Gotham City—turning its victims into rabid, yellow-irised maniacs driven to looting, theft, and bursts of anger. Batman – in his final case before his death – and his Gotham Knights struggle to keep this strange virus contained while investigating its origins.
But this is not the first time this unusual illness has overtaken the city, as the series splits between present-day Gotham City and the Gotham City of the 1800s, as The Dark Knight and his allies discover the Runaway – one of Gotham City's earliest masked vigilantes.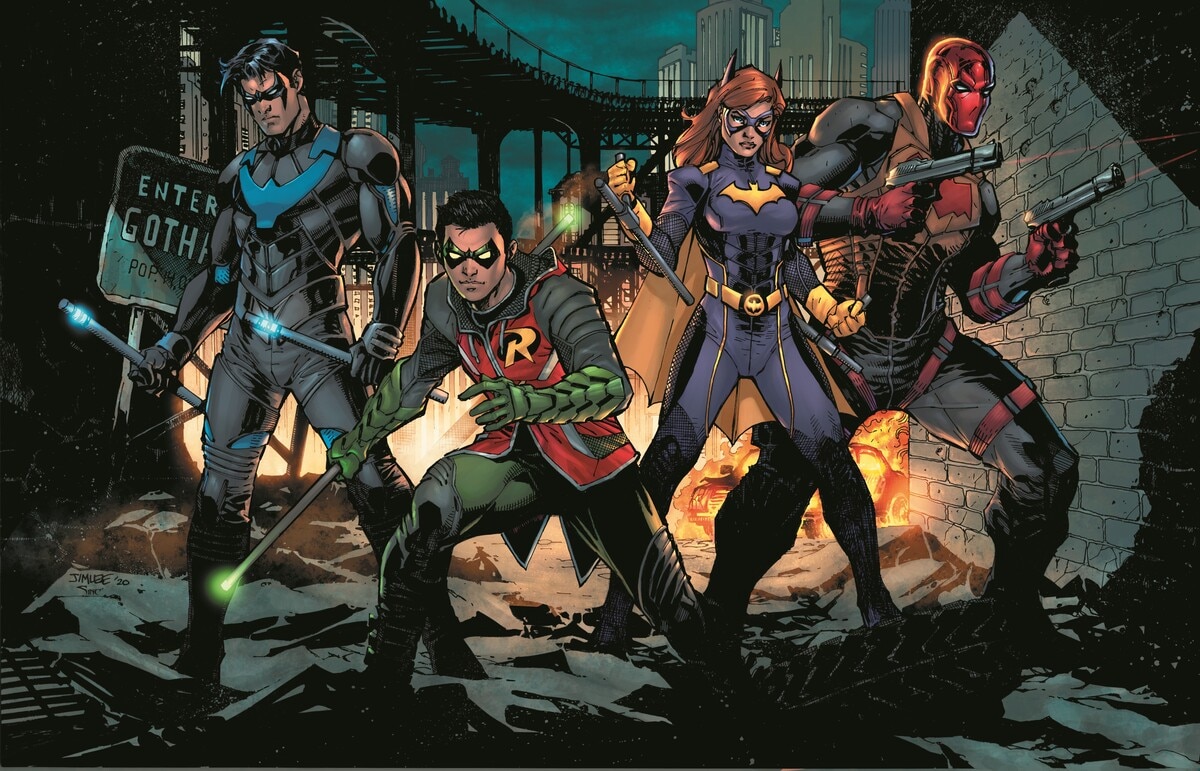 (Wraparound Variant Cover, Batman: Gotham Knights – Gilded City #1 by Jim Lee and Scott Williams)
Each issue will also include a Gotham Knights videogame code that can be redeemed for an in-game item. For the debut issue, readers will receive the exclusive BOSO22 Batcycle Skin, which will be available when the Gotham Knights game launches. Readers who purchase all six issues will receive a special seventh item! Each issue of Batman: Gotham Knights – Gilded City features a main cover by fan-favorite artist Greg Capullo (Batman, Dark Nights: Metal, Dark Nights: Death Metal), with the debut issue boasting variant covers by Yanick Paquette (Wonder Woman: Earth One, The Sandman Universe: Nightmare Country), Christopher Mitten, and Jim Lee with Scott Williams.
For the latest information on the Batman: Gotham Knights – Gilded City prequel series and the World's Greatest Super Heroes, visit the DC website at www.dccomics.com, and follow on social media @DCComics and @thedcnation. For more on the Gotham Knights videogame, visit www.gothamknightsgame.com and connect on social via @GothamKnights. The DC UNIVERSE INFINITE digital subscription platform features an excellent selection of comics featuring Batman, Robin, Batgirl, Nightwing, and Red Hood; for more information and a free trial, visit the website at www.dcuniverseinfinite.com.