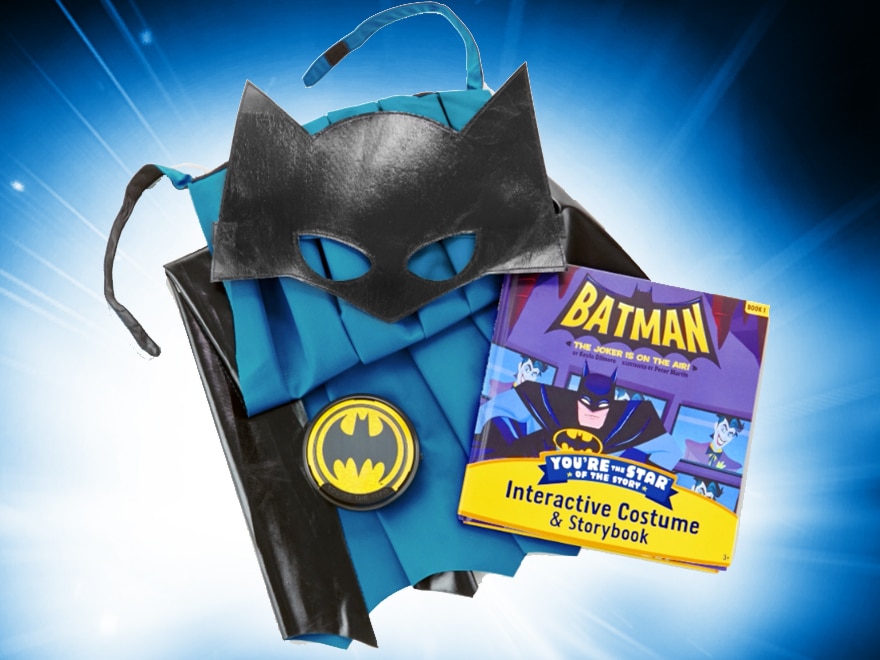 Here is a great gift idea that you can do with your kids!
Using the interactive cape and mask, your little superhero becomes the star of this story when you read phrases aloud from the book. Little ones will love playing the role of BATMAN™, the caped crusader. Learn more about You're the Star of the Story books.
Includes Book 1 and interactive cape with sound medallion featuring I Reply® technology.
Book title: The Joker Is in the Air
About the book: The airwaves of Gotham City™ are under attack from a criminal mastermind who wants nothing more than to be rich and famous. But can BATMAN pull the plug on the Joker's broadcast buffoonery? Can he stop the villain's ultimate plan of plundering Gotham City Bank? 
Click HERE to check it out!